A Collection in the
Special Collections Department
Accession number 38-599 and -a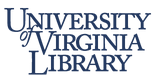 Special Collections Department, University of Virginia Library
Contact Information:
University of Virginia Library
Alderman Library
University of Virginia
Charlottesville, Virginia 22903
USA
Phone: (804) 924-3025
Fax: (804) 924-3143
Email: mssbks@virginia.edu
Processed by: Special Collections Department Staff
Date Completed: 1997
Encoded by: Courtney Boissonnault
© 1997 By the Rector and Visitors of the University of Virginia. All rights reserved.
Repository
University of Virginia. Library. Special Collections Dept. Alderman Library University of Virginia Charlottesville, Virginia 22903 USA
Collection Number
38-599 and -a
Title
John Esten Cooke Manuscript n.d.
Extent
ca. 5 items
Collector
Mariah Pendleton Duval
Location
Language
English
---
Access
Collection is open to research.
Publication Rights
EDIT ME!
Preferred Citation
EDIT ME!
Acquisition Information
The collection was a gift to the Library on October 15, 1970, from Mariah Pendleton Duvalof Staunton, Virginia.
Funding Note
Funded in part by a grant from the National Endowment for the Humanities
---
This collection contains the handwritten manuscript of John Esten Cooke's novel, Mohun, as well as the introduction to a lost manuscript, and a few assorted pages. Mohunis a fictional saga of the Civil War, and describes the last days of Robert E. Leeand his paladins. The separate introduction concerns the women of the Civil War period and their efforts during the war.
---
John Esten Cooke
Mariah Pendleton Duval
Robert E. Lee