A Collection in the
Clifton Waller Barrett Library of American Literature
Accession number 7075-a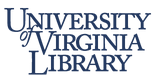 Special Collections Department, University of Virginia Library
Contact Information:
University of Virginia Library
Alderman Library
University of Virginia
Charlottesville, Virginia 22903
USA
Phone: (804) 924-3025
Fax: (804) 924-3143
Email: mssbks@virginia.edu
Processed by: Special Collections Department Staff
Date Completed: 1997
Encoded by: Courtney Boissonnault
© 1997 By the Rector and Visitors of the University of Virginia. All rights reserved.
Repository
University of Virginia. Library. Special Collections Dept. Alderman Library University of Virginia Charlottesville, Virginia 22903 USA
Collection Number
7075-a
Title
George Parsons Lathrop [1851-1898] Collection 1872-1896
Extent
9 items
Creator
Location
Language
English
---
Access
Collection is open to research.
Publication Rights
EDIT ME!
Preferred Citation
EDIT ME!
Acquisition Information
Deposit [1963 Dec 17]1965 Feb 25
Funding Note
Funded in part by a grant from the National Endowment for the Humanities
---
Quotation beginning "Social convention . . ."

1882 Jan 27

AMsS, 1 p.
George Parsons Lathropto Mary Louise Booth

1872 Sep 16

ALS, 1 p.

[Sends "something in a similar vein to that from wh(ich) I drew 'Washington's Watch'"; says he and [Julian or Nathaniel] Hawthorne once considered writing a series of children's tales; says he periodically feels like writing some of the plots he thought of and would be glad to place them in Harper's Bazarif she likes them; mentions possible trip to New Yorkand bringing his wife Rose Hawthorne Lathropto see her.]

George Parsons Lathropto Herbert Stanley Renton

1881 Apr 7

ALS,2 p.w/env

[Regrets not being able to lecture before Renton's union; says he may be able to next winter if he doesn't got to Europe. ]

George Parsons Lathropto unknown

1887 Oct 31

ALS, 1 p.

[Acknowledges receipt of the addressee's letters about Charles Follen McKimand William Rutherford Meadfor the Cyclopeadia; says the matter is settled; says he would have been glad to assist, as he knows both men and could have spoken or written to them.]

George Parsons Lathropto Mr. Freiberger

1889 Feb 11

ALS, 1 p.

[Asks him to send a copy of the paper which contained the letters for the Hebrew Charity Fair. ]

George Parsons Lathropto Mr. Johnson

1890 Nov 6

ALS, 2 p.

[Answers some questions from Johnson's Indiacorrespondent; says he doesn't know of an allusion to "parchment pennies" in Nathaniel Hawthorne's works; suggests that the correspondent remembers "Pine-Tree Shillings" from Grandfather's Chair; alludes to Le Sage's Dialogues, Serious and Comic, between Two Chimneys of Madrid, which is sometimes in the same volume as Devil on Two Sticks; gives a brief synopsis of the latter; mentions Asmodeus, a character in Devil on Two Sticks. ]

George Parsons Lathropto James Jeffrey Roche

1891 Sep 19

ALS, 2 p.

[Mentions just returning from New York; regrets not being able to participate in the Authors' Reading for John Boyle O'Reilly's monument fund, as he'll be in New Yorkat the time Roche wants him in Malden, Massachusetts; says he may be able to help in some other way.]

George Parsons Lathropto Houghton, Mifflin & Co.

1894 Nov 2

ALS, 1 p.

[Encloses an addition to the Appendix (probably to A Story of Courage); asks that the following line also be added to the Contents, under appendix: IV. Rev. James Curley, S. J.]

George Parsons Lathropto [Samuel Sydney] McClure

1896 May 25

ALS, 1 p.

[Asks to meet with McClure or the editor of the magazine ( McClure's Magazine?) the next day.]

George Parsons Lathropto Mr. Wilson

[ca. 1878] Sat p.m.

ALS, 2 p.

[Says he returned the proof of [James] Bayard Taylor's poem, probably "A Lover's Tests," with annotations by Thomas Bailry Aldrich, to Thomas Niles; asks Wilson to take the enclosed note to Niles and to "ask him if, in the N[o] N[ame] Vol[ume] of poems, A Masque of Poets, he wishes poems run on to each other, instead of breaking pages"; says it would look better if they weren't run on.]

George Parsons Lathropto Carey

Wed 1:30 p.m.

ALS, 2 p.

[Says that he fears she may not have received the note he sent to her at Century Magazine, perhaps because it was forwarded to New London; asks if Walter [Learned?] is in town and where he will be staying.]
Charles Follen McKim
George Parsons Lathrop
Herbert Stanley Renton
James Curley
James Jeffrey Roche
John Boyle O'Reilly
Mary Louise Booth
Nathaniel Hawthorne
Rose Hawthorne Lathrop
Thomas Bailry Aldrich
Thomas Niles
Walter [Learned
William Rutherford Mead
[James] Bayard Taylor
[Samuel Sydney] McClure
Europe
India
Malden, Massachusetts
New London
New York