A Collection in the
Special Collections Department
Accession number 10685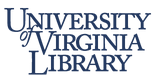 University of Virginia Library
Albert and Shirley Small Special Collections Library
University of Virginia
Charlottesville, Virginia 22904-4110
USA
Phone: (434) 243-1776
Fax: (434) 924-4968
Email:
https://www2.lib.virginia.edu/small/referencerequest/
URL:
http://www.lib.virginia.edu/small
© 1997 By the Rector and Visitors of the University of Virginia. All rights reserved.
Funded in part by a grant from the National Endowment for the Humanities.
Processed by: Special Collections Department Staff
Repository
University of Virginia. Library. Special Collections Dept. Alderman Library University of Virginia Charlottesville, Virginia 22903 USA
Collection Number
10685
Title
Diary of Louisa H. A. Minor 1855-1866
Extent
1 volume
Collector
Mrs. Everett W. Evans
Location
Language
English
---
Access Restrictions
Collection is open to research.
Use Restrictions
See the University of Virginia Library's use policy.
Preferred Citation
Diary of Louisa H. A. Minor, Accession 10685, Special Collections Department, University of Virginia Library
Acquisition Information
This collection was donated to the Library on March 4, 1986, by Mrs. Everett W. Evansof Waverly, Ohio.
Funding Note
Funded in part by a grant from the National Endowment for the Humanities
---
Louisa H.A. Minor, born April 13, 1833, was the youngest child of Samuel Overton Minor( -August 30, 1838) and Lydia Laurie (Lewis) Minor(February 15, 1795-August 8, 1833). After her parents' deaths, Louisa Minorwas raised by her mother's sister, Mary Walker (Lewis) Leitch Anderson(March 25, 1793-June 21, 1872) of "Pant-Ops," Albemarle County. Throughout the diary, Mary Walker Andersonand David Andersonare referred to as "Ma" and "Daddy."
Louisa Minor's diary, ca. 350 pages, kept from September 1, 1855 to December 29, 1866, reveals her personal feelings as well as both routine and extraordinary events in the lives of herself and her family and friends. She often writes about her weekly activities, especially church attendance and social interactions with relatives and friends. References to her family and friends often concern marriages, births, illnesses, deaths, visits, and Louisa Minor's impressions about individuals and the events in their lives. She also writes her own poetry, quotes verses of others, and records her thoughts on books she read and church sermons she heard.
There are frequent references to members of the Minor family, especially Louisa Minor's brothers and sisters and their families. While Louisa Minorwas still a small child, her father and several offspring migrated to Missouri, while others, including Louisa Minor, remained in Virginia. During the period of the diary, the following siblings were living: Mary Overton Minor(December 4, 1812-), Garritt Minor(November 15, 1815-), William Woolfolk Minor(March 10, 1817-May 3, 1885), James Hunter Minor(November 15, 1818-April 12, 1862), Samuel Overton Minor(May 12, 1820-March 24, 1880), Nicholas Peter Minor(August 25, 1822-), Bettie Lewis Minor(September 12, 1825-), and Sallie Watson Minor(January 3, 1829-March 1873). There are also references to more distant relatives as well as friends of the Anderson family, Carr family, Davis family, Gilmer family, Leitch family, Lewis family, Macmurdo family, Meriwether family, Minor family, Randolph familyand Terrell family.
Louisa Minorwas quite religious, often attending church several times a week, and visiting churches of different denominations, including Grace Church, the " Brick Church, " the University "Chapel"(held at this time in a room in the wing of the Rotunda), St. Paul's Church, the "Monumental" Church, and an "African" Churchin Richmond. She heard some of the prominent clergymen of the time such as Ebenezer Boyden, John Albert Broadus, Dabney Carr Davis, Richard Terrell Davis, Richard Kidder Meade, Bishop William Meade, Liberian Bishop John S. Payne, and Joseph Pere Bell Wilmer.
There are references to and some descriptions of places visited and events attended, including the Virginia State Fairin Richmondin 1857 and again in 1860. Louisa Minoroften visited the nearby estates of family and friends-- Castalia, Cloverfields, Kinloch, Locust Hill, Music Hall, Orange Dale--relating occurrences at them. There are mentions of the funeral of the artist John Toole(March 1860), the annual celebrations of the Jefferson Societyand the Washington [Literary] Societyat the University of Virginiaas well as other events at the University. Information on Charlottesvilleis found throughout the diary.
Prior to the beginning of the Civil War references to blacks included news of freed servants sailing from Norfolkto Africa(December 1856), and later accounts of many of their deaths while en route (April 1857). Also during this time there was much political discussion and talk of insurrections generally (December 1856) and of insubordination among the servants at Music Hall(August 1857). Louisa Minor's feelings toward the uprisings was probably indicative of the way the Southerners felt during this time. She often referred to the closeness of the family and the servants, and seemed to have no understanding of any rebelliousness. This lack of understanding seems evident in December 1865 when she wrote that the "freedmen seem to be having all the fun and goodies." She wrote of their changing status, their unwillingness to attend to the family's wants, and their still receiving daily allowances--all with the belief that they had been treated fairly (December 1865).
During the Civil War, Louisa Minorwrote about occurrences in more detail, although much of the news was indirect, through hearsay or letters. In late 1860, Louisa Minorwrote about the realization of war, and the companies of infantry "drawn out in all `the pomp and circumstance of war'." Throughout the war she often expressed the typical feelings of Southerners toward the Northerners, the victories and losses of the Confederate Army, heroes such as "Stonewall" Jackson, destruction of land and transportation modes, and the changing status of blacks. From January 1861 through April 1865, Louisa Minorreported on the progress of the war. She mentions that when Stonewall Jackson's troops marched through in June 1862, she spent the whole day feeding soldiers, gave up her bed at night, and was paid a visit in the parlor by General Richard Ewell, "a funny old fellow...[with] the simplicity and heart of a child...". She also reports on a Christmas dinner given to over 1200 soldiers at the Delevan Hospital, Charlottesville, and Custer's diversionary raid on Rio Hill on February 29, 1864. As time progressed, the effects of the war became personally evident to Louisa Minoras more and more of her family and friends and the surrounding area were affected. During late 1864,and early 1865, Charlottesvillewas more involved in the war, with Yankee raids and destruction of property. Louisa Minorgives a fairly full account of Federal troops passing through Albemarle Countyin March 1865, and describes the hardships of the first year of Reconstruction.
Also included is a bequest, April 23, 1871, of Mary Walker (Lewis) Andersonleaving her table furniture, two feather beds and a trundle bed with bed clothes, "wearing clothes," tin ware, and all personal property and money due her to Louisa Minor.
---
"Stonewall" Jackson
Bettie Lewis Minor
Bishop William Meade
Dabney Carr Davis
David Anderson
Ebenezer Boyden
Garritt Minor
James Hunter Minor
John Albert Broadus
John S. Payne
John Toole
Joseph Pere Bell Wilmer
Louisa H.A. Minor
Louisa Minor
Lydia Laurie (Lewis) Minor
Mary Overton Minor
Mary Walker (Lewis) Anderson
Mary Walker (Lewis) Leitch Anderson
Mary Walker Anderson
Mrs. Everett W. Evans
Nicholas Peter Minor
Richard Ewell
Richard Kidder Meade
Richard Terrell Davis
Sallie Watson Minor
Samuel Overton Minor
Stonewall Jackson
William Woolfolk Minor
Africa
Albemarle County
Charlottesville
Missouri
Norfolk
Richmond
Virginia
Waverly, Ohio