A Collection in the
Clifton Waller Barrett Library of American Literature
Accession number 7500-b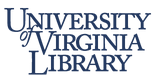 Special Collections Department, University of Virginia Library
Contact Information:
University of Virginia Library
Alderman Library
University of Virginia
Charlottesville, Virginia 22903
USA
Phone: (804) 924-3025
Fax: (804) 924-3143
Email: mssbks@virginia.edu
Processed by: Special Collections Department Staff
Date Completed: 1997
Encoded by: Gavin Watson
© 1997 By the Rector and Visitors of the University of Virginia. All rights reserved.
Repository
University of Virginia. Library. Special Collections Dept. Alderman Library University of Virginia Charlottesville, Virginia 22903 USA
Collection Number
7500-b
Title
Lydia Maria Child Collection 1861
Extent
1 item
Creator
Location
Language
English
---
Access
Collection is open to research
Publication Rights
EDIT ME!
Preferred Citation
EDIT ME!
Acquisition Information
This collection was purchased November 26, 1990.
Funding Note
Funded in part by a grant from the National Endowment for the Humanities
---
A two page manuscript entitled "The Rebel Faulkner"by Lydia Maria Child

[1861 ?]

AMs

It cites the arguments of [ Charles James Faulkner] (1806-1884) while a member of the Virginia Legislature, representing Berkeley County, Virginia(now West Virginia) in the winter of 1831-1832 concerning the "baneful effects of slavery." Faulkner was well-known for his part in the slavery debate of the day for urging the gradual abolition of slavery. He was appointed by President Buchanan minister to France in 1859 but after the beginning of the Lincoln administration Faulkner returned to the United States and was arrested on August 12, 1861, for sympathizing with Virginia's treasonable insurrection. He was then exchanged in December of the same year. Faulkner contrasts the prosperous condition of the North with the decline of the South.
Charles James Faulkner
Lydia Maria Child
Berkeley County, Virginia
West Virginia