A Collection in the
Clifton Waller Barrett Library of American Literature
Accession number 6970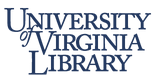 Special Collections Department, University of Virginia Library
Contact Information:
University of Virginia Library
Alderman Library
University of Virginia
Charlottesville, Virginia 22903
USA
Phone: (804) 924-3025
Fax: (804) 924-3143
Email: mssbks@virginia.edu
Processed by: Special Collections Department Staff
Date Completed: 1997
Encoded by: Courtney Boissonnault
© 1997 By the Rector and Visitors of the University of Virginia. All rights reserved.
Repository
University of Virginia. Library. Special Collections Dept. Alderman Library University of Virginia Charlottesville, Virginia 22903 USA
Collection Number
6970
Title
Catharine Maria Sedgwick Collection 1852
Extent
6 items
Creator
Location
Language
English
---
Access
Collection is open to research.
Publication Rights
EDIT ME!
Preferred Citation
EDIT ME!
Acquisition Information
Purchase, 1962 October 29
Funding Note
Funded in part by a grant from the National Endowment for the Humanities
---
Catharine Maria Sedgwickto George Palmer Putnam

1852 Jul 7

ALS, 3 p.

[Needs to know how long to make the article requested by Putnam "at any rate you will not wish it extended beyond what strictly belongs to the homestead" and apologizes for requesting the copy of the article on Berkshire. ]

Catharine Maria Sedgwickto George Palmer Putnam

1852 Aug 3

ALS, 2 p.

[Sends the previously mentioned article (see July 7, 1852), mentions the difficulty in avoiding egotism on "a subject that opens the fountain of family love" and fears that in trying to avoid egotism she has delivered a formal, if not dull, piece.]

Catharine Maria Sedgwickto George Palmer Putnam

1852 Sep 12

ALS, 2 p.

[Wonders which friend wrote the flattering article about her which has her family's approval and her gratitude.]

Catharine Maria Sedgwickto George Palmer Putnam

n.y. Jul 11

ALS, 3 p.

[Replies to a note from Putnam that she has been working on the sketch, hopes to forward a sketch her friend has just finished in a day or two, asks him to have the Berkshirearticle copied for her and thanks him for sending some books.]

C.M. Kirkland (pseudonym for Catharine Maria Sedgwick) to George Palmer Putnam

n.y. Aug 21

ALS, 1 p.

[Sends seven pages on the Berkshirehouse in response to his letter received yesterday, asking him to edit them if necessary, regards the article as badly written and cautions him to have it carefully read.]
"The Sedgwick Mansion, Stockbridge, Massachusetts" by J. Kirk, published by G.P. Putnam & Company, New York

n.d.

Engraving
Catharine Maria Sedgwick
George Palmer Putnam
J. Kirk