A Collection in the
Special Collections Department
Accession number 6742-a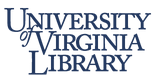 University of Virginia Library
Albert and Shirley Small Special Collections Library
University of Virginia
Charlottesville, Virginia 22904-4110
USA
Phone: (434) 243-1776
Fax: (434) 924-4968
Reference Request Form:
https://small.lib.virginia.edu/reference-request/
URL:
http://small.library.virginia.edu/
© 1997 By the Rector and Visitors of the University of Virginia. All rights reserved.
Funded in part by a grant from the National Endowment for the Humanities.
Processed by: Special Collections Department Staff
Repository
University of Virginia. Library. Special Collections Dept. Alderman Library University of Virginia Charlottesville, Virginia 22903 USA
Collection Number
6742-a
Title
Maury Family Papers 1826-1857
Extent
14 items
Creator
Location
Language
English
---
Access Restrictions
Collection is open to research
Use Restrictions
See the University of Virginia Library's use policy.
Preferred Citation
Maury Family Papers, Accession 6742-a, Special Collections Department, University of Virginia Library
Acquisition Information
This collection was purchased by the Library on February 14, 1991.
Funding Note
Funded in part by a grant from the National Endowment for the Humanities
---
This collection consists of fourteen letters, 1826-1857, chiefly to Ann Mauryin New York City, New Yorkand elsewhere, from other members of the extended Maury Family, concerning the publication and purchase of her new and enlarged edition of Memoirs of a Huguenot Family, compiled from the original autobiography of the Reverend James Fontaine, partially published in 1838. In the earliest letter, Ann Maurydescribes herself as busy transcribing the memoirs of her great-great grandfather, James Fontaine(1826 May 31). Most of the subsequent letters to Ann mention the ordering and purchasing of the Memoirs, but also include personal family news from the various related branches of the Maury familyfrom Alabama, Virginia, Tennessee, and Kentucky.
Other topics include a description of the wounding and recovery of Dabney Herndon Maury(1822-1900) at Cerro Gordo, Mexico, during the Mexican War, and how he avoided the amputation of his arm (1847 May 24). The same letter also mentions that Matthew [Maury ?]is with Judge Mason and President James K. Polkon their way to a North Carolinacollege. Daniel Maurysupplies the names of his siblings' children, and argues that the name of the province his ancestor Mathew Mauryemigrated from was Bretagne, not Gascoigne(1853 Dec 31). Leonard H. Maurywrites concerning the death of his son, William Walker Maury, in 1854 (1855 April 20). John Fontainementions the deaths of his son, John Fontaine, in 1855, and his daughter, Nancy Fontaine, in 1856, and also refers to an article in Harper's Weeklyconcerning the Memoirs (1857 April 15).
Correspondents include: Edmund Fontaine, Richmond, Virginia, President of Central Railroad (1853 Feb 15); John Fontaine, Verona, Virginia(1857 Apr 15); Walter L. Fontaine, New Canton, Buckingham County, Virginia(1854 Mar 17); [Mary ?] Ludlow, Mobile, Alabama(1852 Nov 26); Maury, Ann, Seacombe(1826 May 31); Daniel Maury, Williamson City, Tennessee(1853 Dec 31); Leonard H. Maury, Dry Fork, Barren County, Kentucky(1855 Apr 20); R. H. Maury, Richmond, Virginia(1853 Feb 8); E. C. Owen and F. L. Owen, Mobile, Alabama(1852 Nov 20; 1854 Jan 20); E. B. Vass, Fredericksburg, Virginia(1853 Jan 22); P[hilip ?] Williams, Winchester, Virginia(1852 Dec 9)
Ann Maury
Dabney Herndon Maury
Daniel Maury
E. B. Vass
E. C. Owen and F. L. Owen
Edmund Fontaine
James Fontaine
James K. Polk
John Fontaine
Leonard H. Maury
Mathew Maury
Matthew [Maury ?]
Maury, Ann
Nancy Fontaine
P[hilip ?] Williams
R. H. Maury
Walter L. Fontaine
William Walker Maury
[Mary ?] Ludlow
Alabama
Bretagne
Cerro Gordo, Mexico
Dry Fork, Barren County, Kentucky
Fredericksburg, Virginia
Gascoigne
Kentucky
Mobile, Alabama
New Canton, Buckingham County, Virginia
New York City, New York
North Carolina
Richmond, Virginia
Seacombe
Tennessee
Verona, Virginia
Virginia
Williamson City, Tennessee
Winchester, Virginia