A Collection in the
Special Collections Department
Accession number 6696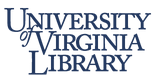 University of Virginia Library
Albert and Shirley Small Special Collections Library
University of Virginia
Charlottesville, Virginia 22904-4110
USA
Phone: (434) 243-1776
Fax: (434) 924-4968
Reference Request Form:
https://small.lib.virginia.edu/reference-request/
URL:
http://small.library.virginia.edu/
© 1997 By the Rector and Visitors of the University of Virginia. All rights reserved.
Funded in part by a grant from the National Endowment for the Humanities.
Processed by: Special Collections Department Staff
Repository
University of Virginia. Library. Special Collections Dept. Alderman Library University of Virginia Charlottesville, Virginia 22903 USA
Collection Number
6696
Title
Trist-Burke Family Papers 1825-1936
Extent
ca. 150 items
Collector
James Eddy, Charles Eddy, and John Eddy
Location
Language
English
---
Access Restrictions
Collection is open to research.
Use Restrictions
See the University of Virginia Library's use policy.
Preferred Citation
Trist-Burke Family Papers, Accession 6696, Special Collections Department, University of Virginia Library
Acquisition Information
Purchased by Thomas Jefferson Memorial Foundationon 1962 January 1from James Eddy, Charles Eddy, and John Eddy.
Funding Note
Funded in part by a grant from the National Endowment for the Humanities
---
This collection consists of ca. 150 items, 1825-1936, concerning the Trist familyand Burke familydescended from Thomas Jefferson. It was purchased by the Thomas Jefferson Memorial Foundationfor the Library from Messrs. James Eddy, Charles Eddy, and John Eddyof Short Hills, New Jersey, on January 1, 1962.
CORRESPONDENCE
The Burke familyletters date from 1876 to 1936. Martha Burkeshows her political interests in her July 7, 1859 letter to her husband John Burke. In referring to Louis Napoleon Bonaparteshe states, "I am glad the Austrians are getting a lesson, but it makes me sadder to think of the widows and orphans created by the last battle." Mary Randolphwrites Martha Burkeon February 22, 1863, saying that Mrs. Lesley has tried stimulants for her headache, and indicating that the Lesley familyis allopathic in its medical ideas. She refers to anti-Union sentiment in Boston, saying that " Henry Ward Beecheris very caustic and shows his usual talent in some remarks he made on the same subject." A letter from Mary Randolphto Martha Burkeon July 17, 1863, mentions summer (draft) riots in New York City, and sends a clipping, "A Southern View of Secession," a fraudulent anti-Confederate speech [said to be] by Alexander Hamilton Stephens(1812-1883) of Georgia. On March 9, 1867, Martha Burke, who lives in Alexandriawith her husband, writes to her aunts Mary Randolphand Cornelia Randolphabout the "Negro" candidate for mayor, and her fear of the danger of "wiley" politicians using the "Negro" vote. In a May 7, 1895 letter, Martha Burkewrites to Mary Randolphon the truth of Frank Leslie's prediction of the demise of the Confederate States of America. On November 16, 1879, Ellen Randolph Dwightwrites to Martha Burkewith a description of the Jefferson familyand Randolph familypapers and a plan of the library at Brooks' Mouth. The Burke familycorrespondence drops off until the late 1920s with the letters of Fanny M. Burke. Her letter to a Mr. Wingfield on January 11, 1923, shows her interest in Burke familygenealogy and includes a drawing of the Burke familycoat-of-arms. In a February 11, 1923, letter to Ellen [Coolidge], she says she is furnishing copies of these coats-of-arms for $5 each, and attempts to defend a controversial chapter of her nation's and family's history-- Nicholas P. Trist's decision to make a treaty with Mexicoto end the Mexican War. In her July 27, 1927 letter to her niece, she refutes the claim that Thomas Jeffersondid not belong to a church. On September 1, 1927, she writes to Mr. H. G. Johnsonthanking him for a $700 donation for the rehabilitation of Monticelloand says that temperance is better than prohibition for with the former there is less danger of abrogating the great Anglo-Saxon liberty "Every man's house is his castle." On December 13, 1928, Fanny M. Burkeshows her interest in political matters, writing to Ellen [Coolidge], she mentions a a dirty bargain in which New Englandallowed the slave trade to continue in return for Southern support for taxation by the majority [the North]. There are two undated letters from Archibald Cary Coolidgeto her when she was studying art in Europeas a young lady, encouraging her to study at Paris.
The letters of Thomas Jefferson Tristdate from 1840-1886, and n.d. The letters from 1840 through 1846 pertain to his sojourn at school in Philadelphia. A letter dated August 28, 1840, to his sister, Martha Jefferson Trist, first mentions his schooling and his apparent longing for family. Thomas Jefferson Tristmentions that he would like to visit his father, Nicholas P. Trist, in Havana, Cuba, where he is stationed. On February 10, 1842, he writes to Martha Jeferson Tristacknowledging receipt of two gifts from his parents, Adventures of John Smithand Robinson Crusoe, and mentions that he still has Life of Franklin. In a October 12, 1843 letter, he mentions his interest in Napoleonic military operations, preferring the French army to the English and Prussian. An August 22, 1844 letter to Martha Jefferson Tristshows the young man's interest in politics, "I am for [James K.] Polk, Dallas, Texasand Oregon. " His letter of November 6, 1845 reveals that he is taking drawing lessons from Mr. Holmes. He mentions receiving Plutarch's Livesand a $2 1/2 gold piece for Christmas. In his February 12, 1846 letter to his sister he mentions he has been given an autographed picture of Gen. [Zachary[ Taylor. On May 8, 1946, Thomas Jefferson Tristwrites to his father, requesting a "port-folio" for his drawings. In a January 12, 1849 letter to his sister, we learn that Thomas Jefferson Trist's interest in art continues and that he is studying drawing under Mr. Aime at [ Bohmon's]. Thomas Jefferson Trist's multivaried interests continue in his later years. Writing to his sister on April 2, 1876, he mentions that he took a cold after delivering a lecture before a literary association entitled "Hans Christian Anderson."He also writes her on November 27, 1886 saying that he has no intention of parting with his [John] Trumbull[portrait of Thomas Jefferson?], and hoping that it will always be in the possession of Thomas Jefferson's descendents. The Coolidge familyhas the original Stuart profile, and Thomas Jefferson Tristhas a photograph of it as well as a photograph of the Thomas Sullyportrait, the last one taken of Thomas Jefferson.
The Trist familycorrespondence dates from 1835 to 1874, and pertain to the Trists family's social world and to family difficulties. Virginia Jefferson Randolph Trist, the wife of Nicholas P. Trist, writes to her sister, Ellen Wayles Randolph Coolidge], on November 26, 1835, from Washingtonwhere Nicholas P. Trist, a diplomat, is stationed, mentioning the "brilliant party at the president's on Christmas." In a letter marked "Confidential," dated November 14, 1862, Virginia Jefferson Randolph Tristand her sister, Mary Jefferson Randolph, write to Nicholas P. Tristmentioning a concern for Martha Burke's baby. The Trist's daughter Martha Tristmarried John Burkein the 1850s and had a daughter Frances "Fanny" Burke. Writing to Virginia Triston July 4th, 1863, Mary Randolphmentions a chest of drawers containing Thomas Jefferson's drawing book and two pictures which she wants Virginia Tristto give to Nicholas P. Trist.
The letters of the Trist familyand Burke familydate from 1864 to 18[80]. Martha Burkeshows a concern for the health of her child, as evidenced in a letter to her father, November 12, 1862, where she is concerned over Fanny Burke's continued high fever. The Civil War is discussed throughout several letters. On June 14, 1863, Virginia Tristwrites to Martha Burkeand tells her of fighting in Pennsylvania, and, on four days later, mentioning that the possibility of a rebel attack on Harrisburghas come to naught. A few weeks later, Nicholas Tristwrites to Martha Burketo say that the rebel cause is hopeless, that Vicksburghad fallen to "Unconditional Surrender" Ulysses S. Grant, and the Union advances are progressing well. On August 15, 1863, Nicholas Tristwrites to Martha Burkequoting from the London Times, "the only thing now that can protract the [ ] rebellion is Copperheadism. There is also an undated letter, containing another reference to northern Copperheadism. In a letter dated only "1863," Virginia Tristtells Martha Burkeabout a visit with Bennett Taylorwho had been wounded and taken prisoner at Gettysburg; and showing her anti-Confederate sentiment: " Jefferson Davis' cruel, savage policy calls for retaliatory measures on the part of our government." In a letter of January 29, 1864, to his daughter, Nicholas Tristdiscusses a theory disallowing the justification of treason (secession). Virginia Tristwrites to Martha Burkeon February 7, 1864, saying that she has heard that the "freed-man" villages at Arlingtonand elsewhere were becoming intelligence offices for their neighbors. Nicholas Tristwrites to Martha Burkeon February 8, 1864, mentioning that Mobilehad been captured. In a letter dated April 9, 1872, Nicholas Tristanswers a request from Edmund Burke. He had been asked, as a reminiscence, what he felt about the Wilmot Proviso. He claims that he could not have voted for it as it forbade slavery in a state after it became such, yet what state--he says--would have been inane enough to establish slavery if it was kept out when the state was a territory; and, says that he would have choosen the Wilmot Proviso over "Calhounism."
Miscellaneous correspondence dates from 1833 to 1879, and n.d. Several of these were written by Ellen Wayles Randolph Coolidge. In a letter dated January 27, a copy made by Ellen Coolidge, who also wrote the original dated 1833/34, Ellen Coolidgeexplains that Thomas Jeffersondied as he had lived, a "Christian philosopher," and that the Gospels were the basis of his ideas. A copy of a letter written by Ellen Coolidgeto her brother Benjamin Randolphon February 6, 1861 (copy made by Martha Burkeon December 3, 1897) mentions that the "idea of civil war makes all the blood in my body run cold." She understands the South's complaint, but says the Union is "too sacred" to be cast aside; and, that since the states of the upper South are not dominated by cotton, Virginiaand other border states will be out of place in a Confederate States of America. Ellen Coolidegeclaims to be a true Southern woman, but loves the Union and the stars and stripes "which are the only things around which all Americans can rally." There is a copy made by Martha Burkeon November 30, 1897 of a letter from July 13, [ ] written by Ellen Coolidgeto Elizabeth Wormley, which shows that her affection for southern friends has been strengthened, and her fear of Boston's hatred of the South. She writes "I never approved of secession. But I am a daughter of the South," saying she wears the horrors of the (Civil) War like a penitent's iron belt. She avoids newspapers-- "those purveyors of falsehood, hatred, malice."
MISCELLANEOUS
The architectural drawings are chiefly undated. There is a drawing entitled the "Parlor floor at Monticello, " copied from Thomas Jefferson's original by [M. T. J. B.] on August 5, 1880. There are other drawings, including the plan of the original Jefferson house on Monticellobefore additions. There is also a list of the ten University of Virginiapavilions and the type of column of each and the classical source for each pavilion's styling. A drawing of the ancestral Trist familyhome, " Tristford, " in Devonshire, Englandis also included.
Material pertaining to the Jefferson familyand Monticelloconsists of typed lists and transcripts. There is correspondence between Thomas Jeffersonand Joseph Cabellin 1816 on the subject of what flora makes the best live hedge. They discuss experiments, by a Mr. Maine, using Haws as hedges. A modern list of plants, and one flowers, which Thomas Jeffersonhad at Monticello, is present. Also, there are copies of the inventory of the estate of Peter Jeffersonwith an appraisal; although his book collection was small, there are some interesting volumes in it such as Trent's Astronomyand A Secret History of Queen Anne's Ministers. The inventory and appraisal of the estate of Jane JeffersonJr., Thomas Jefferson's sister, deals primarily with the apportionment of slaves. The last will and testament of Jane Jefferson, Peter Jefferson's wife and Thomas Jefferson's mother, deals primarily with this as well. There is also the last will and testament of Peter Jeffersonwith the apportionment of his lands between his sons, Randolph Jeffersonand Thomas Jefferson, and the lands to be held jointly by them.
Miscellaneous folder material dates from 1816 to 1907, and n.d. There is a collection of riddles written by "grandmama Randolph and aunts," some written in French. Envelopes addressed to Thomas Jeffersonat Monticelloare included with this collection. An unusual piece is a set of German maps: "Sachsen ( Lower Saxony) and Palestina ( Palestinein the time of Jesus)," with "Browse Trist"and "Christmas 1845" on the cover. From 1856, there is a pamphlet from the Republican partyin support of their presidential candidate John C. Fremontentitled "The `Sons of Liberty' in 1776, and in 1856." It maintains that the descendants of the colonial period "Sons of Liberty" ought to oppose the slave owners in the same manner as their noble forefathers opposed the British. Dated October 8, 1858 is a marriage certificate for Thomas Jefferson Tristand Ellen Lymansigned by Thomas Gallaudet, rector of St. Anne's[ ] for deaf-mutes in New York. On June 5, 1890, there is a list of resolutions adopted by the Pennsylvania Institute for Deaf and Dumb, concerning the death of Thomas Jefferson Trist, who was a teacher at the Institute for thirty-five years. He is eulogized as "a faithful teacher, a man of high culture, intelligence, refinement and moral worth, and a true Christian, in his daily walk and deportment." There is also a copy of the inscription on the desk (identical to the one on which Thomas Jeffersonwrote the Declaration) Thomas Jeffersongave to Joseph Coolidgewho married his granddaughter Ellen Wayles Randolph: "Politics will give imaginary value to this relic for its association with the Declaration [of Independence]." There is also an undated note from H. B. Trist, of Washingtonwhich mentions President Martin Van Buren's and Colonel Burton's praise of Nicholas P. Trist. There is also a description of the Jefferson familyand Jefferies familycoats-of-arms, and descriptions of Trist familyand related family coats-of-arms. There is also a lithograph of a blind beggar, with a French inscription underneath. There is an undated photocopy of Nicholas P. Trist's justification for his part in helping to formulate the treaty to end the Mexican War, which he says he did for the sake of his country and his family, not out of "noble ambition."
The newspaper clippings date from 1863-1888, 1938, and n.d. Some of these concern Nicholas P. Trist's involvement with the treaty to end the Mexican War and later when Trist's deserved pension was held up partly due to bad feeling created by his action. Some of the clippings give historical and anecdotal information on the founding fathers. Other articles pertain to Thomas Jefferson's descendents, and Monticello, including pleas for the saving of the latter. There are also a number of Civil War pieces most which pertain to military action.
BOUND VOLUMES
The diary of Martha Burkeis in two volumes, dating (1878-1881) 1886 and 1885(1887-1889). There are numerous references to the deaths and funerals of family and friends. At the end of the first volume are genealogies of the Burke family, with a description and drawing of the Burke familycoat-of-arms.
The scrapbook kept by Martha Burkeis dated 1875 on its cover. The items in this include articles on politics, world events, the founding fathers, the "Trist Mission," and suggestions for moral living. A copy of the " Star-Spangled Banner" with a couplet not sung today is included.
There is also a autograph volume made as a tribute to John Woolfolk Burke, one of the original trustees and directors of the Charlottesville Railroad, on his death in 1907.
Box 1

Burke Family.

1859-1936, n.d.

Box 1

Thomas Jefferson Trist.

1840-1886, n.d.

Box 1

Trist Family.

1835-1874

Box 1

Trist-Burke Family.

1858-18[80]

Box 1

Miscellaneous.

1816-1879, n.d.
Box 1

Architectural Materials.

1880, n.d.

Box 1

Byron's "Enigma" in Thomas Jefferson's hand; mileage chart for Monticello, Poplar Forest, and Campbell Co. Court House in Jefferson's Hand

n.d.

Box 1

Jefferson Family/Monticello Materials

1757-1777, n.d.

(typed lists and transcripts).

Box 1

Miscellaneous.

1834-1907, n.d.

Box 1

Newspaper Clippings.

1863-1938, n.d.
Box 2

Commonplace Book kept by Fanny Maury Burke.

1847-1904

Box 2

Diary of Martha Burke.

(1878-1881)1886

Box 2

Diary of Martha Burke.

1886(1887-1889)

Box 2

List of Monticello Relics by Martha Burke.

1907-1908

Box 2

Scrapbook kept by Martha Burke.

1875

Box 2

Tribute to John Woolfolk Burke.

1907
"Browse Trist"
Alexander Hamilton Stephens
Archibald Cary Coolidge
Benjamin Randolph
Bennett Taylor
Charles Eddy
Cornelia Randolph
Edmund Burke
Elizabeth Wormley
Ellen Coolidege
Ellen Coolidge
Ellen Lyman
Ellen Randolph Dwight
Ellen Wayles Randolph
Ellen Wayles Randolph Coolidge
Ellen Wayles Randolph Coolidge]
Ellen [Coolidge]
Fanny Burke
Fanny M. Burke
Frances "Fanny" Burke
Frank Leslie
H. B. Trist
H. G. Johnson
Henry Ward Beecher
James Eddy
Jane Jefferson
Jefferson Davis
John Burke
John C. Fremont
John Eddy
John Woolfolk Burke
Joseph Cabell
Joseph Coolidge
Louis Napoleon Bonaparte
Martha Burke
Martha Jeferson Trist
Martha Jefferson Trist
Martha Trist
Martin Van Buren
Mary Jefferson Randolph
Mary Randolph
Nicholas P. Trist
Nicholas Trist
Peter Jefferson
Plutarch
Randolph Jefferson
Thomas Gallaudet
Thomas Jefferson
Thomas Jefferson Trist
Thomas Sully
Ulysses S. Grant
University of Virginia
Virginia Jefferson Randolph Trist
Virginia Trist
[James K.] Polk
[John] Trumbull
[Zachary[ Taylor
Alexandria
Arlington
Boston
Brooks' Mouth
Confederate States of America
Dallas
Devonshire, England
Europe
Georgia
Gettysburg
Harrisburg
Havana, Cuba
Lower Saxony
Mexico
Mobile
New England
New York
New York City
Oregon
Palestine
Paris
Pennsylvania
Philadelphia
Short Hills, New Jersey
Texas
Vicksburg
Virginia
Washington