A Collection in the
Special Collections Department
Accession number 1794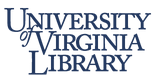 University of Virginia Library
Albert and Shirley Small Special Collections Library
University of Virginia
Charlottesville, Virginia 22904-4110
USA
Phone: (434) 243-1776
Fax: (434) 924-4968
Reference Request Form:
https://small.lib.virginia.edu/reference-request/
URL:
http://small.library.virginia.edu/
© 1997 By the Rector and Visitors of the University of Virginia. All rights reserved.
Funded in part by a grant from the National Endowment for the Humanities.
Processed by: Special Collections Staff
Repository
University of Virginia. Library. Special Collections Dept. Alderman Library University of Virginia Charlottesville, Virginia 22903 USA
Collection number
1794
Title
Coleman, Twigg, McEwen, and Houston Family Papers 1814-1945
Quantity
290 items
Collector
Warren Coleman
Location
Language
English
---
Access Restrictions
Collection is open to research.
Use Restrictions
See the University of Virginia Library's use policy.
Preferred Citation
Coleman, Twigg, McEwen, and Houston Family Papers, Accession 1794, Special Collections Department, University of Virginia Library
Acquisition Information
The material in this collection (# 1794) was given to Alderman Libraryby Warren Coleman, M.D., on November 24, 1943.
Funding Note
Funded in part by a grant from the National Endowment for the Humanities
---
This collection of 290 items, 1814-1945, contains material pertaining to several Scotch-Irish families from which the donor Warren Coleman,M.D. is descended. The collection chiefly revolves around Robert Houston McEwen(1790-1868) and his wife Henrietta "Hetty" Montgomery Kennedy McEwen(1796-1881).
Robert H. McEwen's and Hetty Kennedy's families moved from Washington County, Virginiato the Tennesseeterritory in the late eighteenth century. His father, a surgeon in the Continental Armyduring the Revolutionary War, died when Robert was quite young, so that Robert was reared by his mother and became very close to her family, the Houston Family. Hetty was the daughter of Robert Campbell Kennedy, who pioneered in Tennessee's Lincoln County. Kennedy became a very prosperous farmer and miller, and a good friend of Andrew Jackson. Both Robert McEwenand Hetty Kennedy's older brother William Kennedyjoined the United States Armyto fight in the Creek War Campaign of the War of 1812. They participated in the Battle of Horseshoe Bend, and McEwen, a lieutenant, drew a map of the battle the morning after their victory (the original is preserved in the Library of Congress).
After they were mustered out in May 1814, McEwen visited Kennedy at his family's home and there met his friend's younger sister Hetty. McEwen and Hetty Kennedywere married the next year and set up housekeeping in Fayetteville, Tennessee, where McEwen owned a dry goods store, among whose customers were many members of the Cherokee nation. In 1828 the McEwens moved to Nashville, Tennesseein order to provide their children with better schooling and more cultural activities. The couple had ten children, seven of whom lived past infancy. In Nashville, McEwen opened another dry goods store which proved very successful. In 1836 the Tennessee State Legislatureelected him Superintendent of Public Schools, a position he held for four years. After he left government service, he ran the collection service for Eastern Merchants, Brokers, and Bankersfor the rest of his working life.
The McEwens were a well-known and prosperous family; their sons went to college and their daughters married professional men. Their youngest daughter "Kitty" McEwenwas sent on trips north and then to Europefor her health. She met a young physician, John Scott Coleman, from Augusta, Georgia, in the party on this tour; they were subsequently married in 1867. Dr. and Mrs. Coleman were the parents of Warren Coleman, the donor.
The family was also known for its piety and patriotism. They were devout Presbyterians, with McEwen serving as an elder for thirty years. Politically they were Whigswho despised the Democratic party. Although they had African-American servants they vehemently opposed the breakup of the Union in the 1860s. Throughout the war Hetty McEweninsisted on flying a hand-made Union flag from her roof. After Union troops captured the city in 1862, her flag was replaced by a silk flag given by the Federal Commander in respect for her bravery. In the postwar period this incident became part of local legend and poems were written to commemorate "Hetty's brave deed."
The McEwen offspring grew up to found long-lived and similarly prosperous families who revered their ancestors and cared for the family heirlooms. Many of the family treasures had come to Kitty McEwen Coleman, who willed them to her son Warren when she died in 1929. At that time the McEwen descendents, led by Dr. Coleman, collectively decided that their family papers and heirlooms of historical interest should be made accessible to the public and donated them to various archives and museums. Among the most interesting were the original map of the Battle of Horseshoe Bend, and several items pertaining to the War of TexasIndependence (including General Santa Anna's jewelled saddle) given to Robert McEwenby his first cousin Sam Houston.
The collection is valuable for the light it sheds on pioneer and early nineteenth century life in the upper South. The folders of letters and memoirs are probably the most interesting and entertaining items, detailing domestic and social life, and the genealogical materials also record family and thus local history of Nashvilleand its residents. The travel journal kept by Kitty McEwen Colemanon her 1859 European tour is an excellent source for European as well as American social history, and the account of the voyage home is more harrowing than fiction could be.
---
Correspondence of Warren Coleman, M.D.
1927-1941
(2 folders)
All pertains to the distribution of McEwen family heirlooms; correspondence with Princeton University, William and Mary, Library of Congress, Tennessee Historical Society; two letters with signature of Archibald MacLeish, six letters from Andrew Jackson Houston, a U.S. Senator and son of Sam Houston.
Correspondence of the McEwen family
1814-1903, n.d.
(2 folders)
Of interest are several letters from Robert McEwento Hetty McEwenwritten during business trips in the 1810s and 1820s; letters from various relatives and friends to Hetty and her daughters during the 1820s and 1830s. A letter from A.E. McEwento Robert McEwenin October 1856 discusses sale of a slave and the possible victory of James Buchananin the upcoming election. Several letters between Kitty McEwenand her father Robert McEwenduring her trip north in 1858; those of April 26 and 29, 1858 describe northern cities.
Letters from Hetty Montgomery Kennedy McEwento her Children
n.y.[1873] Jan-Dec
(2 folders)
Most of the letters are probably addressed to Kitty McEwen Coleman. Hetty McEwen's great age have made her eyesight and dexterity deteriorate and letters are very difficult to decipher. They deal with general family and local Nashville news.
Composition Book kept by Hetty (Kitty) Kennedy McEwen Coleman
1855
Genealogical Material on the McEwen Familyand Related Families
1861-1945, n.d.
Several versions of the McEwen Familyhistory, a history of the Edmistons, papers concerning other relatives; photostat copies of three letters to Brigadier General John Twiggs, an American officer in the Revolutionary War from other officers, including General Nathanial Greene, and papers concerning the Twiggs family.
New England Primer belonging to Hetty M.K. McEwen
ca. 1849
Newspaper clippings and materials relating to the McEwen Family
1849-1929, n.d.
Articles referring to Mrs. Hetty McEwenand the Union flag episode in 1862, other family members, obituaries, the McEwen ancestors' actions in the Battle of King's Mountain; and original newspaper articles from several American cities and a newspaper from Paris bought during the 1859 European tour.
Pamphlets re Donations of Warren Coleman, M.D.
1935-1937
Pamphlets from Princeton Library, the Smithsonian Institution, the Library of Congress, and information on Samuel Houston.
Photographs of McEwen FamilyMembers
1863-1875
Photographs of Mr. and Mrs. Robert McEwen, Mrs. Robert (Hetty) McEwenalone, Kitty McEwen, Mary McEwen, and a group including Kitty McEwen.
Recipe Book, Travel Journal, and loose recipes
ca. 1842-1867, n.d.
Created by Mrs. James Lindsay Coleman, probably paternal grandmother of Warren Coleman. The journal holds an account of a trip to Great Britainin the 1850s, recipes and also records the births and ages of slaves.
Travel Journal of Great Britainkept by Kitty McEwen Coleman
1859 July-Sept
Includes fascinating descriptions of London's Crystal Palace, Wales, Dublin, Edinburghand Paris; and an account of an eventful sea voyage home.
"Kitty" McEwen
A.E. McEwen
Andrew Jackson
Andrew Jackson Houston
Archibald MacLeish
Henrietta "Hetty" Montgomery Kennedy McEwen
Hetty (Kitty) Kennedy McEwen Coleman
Hetty Kennedy
Hetty M.K. McEwen
Hetty McEwen
Hetty Montgomery Kennedy McEwen
James Buchanan
James Lindsay Coleman
John Scott Coleman
John Twiggs
Kitty McEwen
Kitty McEwen Coleman
Mary McEwen
Mrs. Hetty McEwen
Nathanial Greene
Robert (Hetty) McEwen
Robert Campbell Kennedy
Robert H. McEwen
Robert Houston McEwen
Robert McEwen
Sam Houston
Samuel Houston
Santa Anna
Warren Coleman
Warren Coleman,
William Kennedy
Augusta, Georgia
Dublin
Edinburgh
Europe
Fayetteville, Tennessee
Great Britain
Horseshoe Bend
King's Mountain
Lincoln County
London
Nashville
Paris
Tennessee
Texas
Wales
Washington County, Virginia