A Collection in the
Special Collections Department
Accession number 116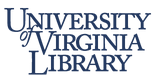 University of Virginia Library
Albert and Shirley Small Special Collections Library
University of Virginia
Charlottesville, Virginia 22904-4110
USA
Phone: (434) 243-1776
Fax: (434) 924-4968
Reference Request Form:
https://small.lib.virginia.edu/reference-request/
URL:
http://small.library.virginia.edu/
© 1997 By the Rector and Visitors of the University of Virginia. All rights reserved.
Funded in part by a grant from the National Endowment for the Humanities.
Processed by: Special Collections Staff
Repository
University of Virginia. Library. Special Collections Dept. Alderman Library University of Virginia Charlottesville, Virginia 22903 USA
Identification
Collection number 116
Title
Irvine-Saunders Family Papers 1745-1910 Inclusive
Quantity
2100 items
Creator
Collector: William H. Irvine
Language
English
---
Access Restrictions
Collection is open to research.
Use Restrictions
See the University of Virginia Library's use policy.
Preferred Citation
Irvine-Saunders Family Papers, Accession 116, Special Collections Department, University of Virginia Library
Acquisition Information
This collection (# 116) was loaned to the Library by William H. Irvineof Evington, Virginiaon September 15, 1938.
Funding Note
Funded in part by a grant from the National Endowment for the Humanities
---
This collection, 1745-1910, n.d., of ca. 2100 items, consists of correspondence, business and legal papers, miscellaneous, and bound volumes, pertaining to the Davis Family, Saunders Family, and Watts Family. Large portions of the correspondence belong to William Wattsand Fleming Saunders. Included with the correspondence is a letterbook, 1873-1880, of Frank Prufer. The business papers include accounts, bonds, correspondence, and notes and receipts, chiefly pertaining to William Wattsand Fleming Saunders, but also various members of these families. The legal papers include court dockets and memoranda of William Watts, documents, and wills. There are various legal papers of William Wattspertaining to Virginiacounties including Amelia County, Amherst County, Buckingham County, Campbell County, Cumberland County, Prince Edward County. The miscellaneous material includes advertisements, educational papers, photographs, printed, religious papers, and fragments. The bound volumes include day books, a blacksmith book, a farm journal, memorandum books, and a township record. Folders are arranged alphabetically within each series, with material inside arranged chronologically.
Correspondence
From the correspondence of the Davis Family, Saunders Family, and related families, 1800-1856, there is a letter addressed to "Sully," December 30, 1800, from Louisa County, which advises the recipient, who had asked for religious instruction, to seek the Kingdom of God. A letter dated April 2, 1812 from James Raylandto his sister mentions that his cousin is strapped for cash, and asks if the recipient can help him. A rather unusual letter, dating July 24, 1836, from Mount Pleasant, indicates that "Mary thinks a little Brandy would be of service to her," and requests that some be sent to her. A letter written to Captain Davis on January 9, 1844, mentions that Pleasant Milkhillneeds brandy, and asks that it be sent with David(probably a slave) for there is none at Bethel. A letter dating November 6, 1856 at Bleak Hillsmakes a reference to "Roanoke" [Roanoke County, or John Randolph's estate "Roanoke"?].
From their correspondence dating 1862-1904, there is a letter to Sam Tyree, Esq, July 17, 1870 from [his] student: [Sam L. Preston?]complaining that he can not attend sunday school because of prostration. There is also a letter dated April 8, 1901 from Trinity and Ivy Chapelin Boonsboro, Bedford Countyto a Mr. Randolph inviting him to preach there every other Sunday. There is also an undated fragment referring to a comet the size of a full moon and a meteor shower which "will be a sight to see."
Among the families' undated correspondence, is a letter dated November 17 to "Carter" [Saunders?], by a female who mentions [her] children's Latin lessons. There is another letter to a Miss Kerr which mentions a recipe for Tongue a la Mode. There is also a letter, dated October 23, [1805?], from a Sam K. Jenny, probably a doctor of medicine, which mentions that William Greenattended a man named Barnhart to Bedfordso Jenny could prescribe to his case and that he "forbad the case of ardent spirits."
From the correspondence of Eva (Smith) Saunders, dated 1868-1894, there is a letter, February 24, 1889, from The Grovewhich mentions that while Eva passed her exams--her brother Fleming Saunders IIIdid not. A letter, August 2, 1892, to Eva Saundersfrom M. Natalie Manson, at Wintore, speaks of school and Latin. There is an interesting letter, December 10, 1893, from Florence, Italyto Eva, mentioning that there is no silver in Italyfor the English and French are buying it up, that "Coppers are such a bother, and so heavy to carry," seeing the works of Donatoand Brunelleschiand the Medici Chapel, and the "Brothers of Pity"who wear black robes and carry a corpse which "made my blood turn cold." There is a letter, January 13, 1894, to Eva, which mentions sending a book to May Begg, "a literary courtship under the auspices of Pike's Peak. " Fleming Saunders IIIat Randolph-Macon Academyin Bedfordwrites to Eva on May 15, 1894, saying he tried to get a tennis tournament for field day, and congratulates Eva on her chicken raising and hopes his are doing better.
Among the Eva Saundersundated correspondence, there is a fragment which notes that Miss Begg sent to its writer a little book called "The greatest thing in the World." A letter dated November 26 to Eva contains drawings of women's blouses and concerns her ordered blouses.
From the correspondence of Fleming Saundersand Mary (Gwathmey) Saunders, 1858-1879, a letter dated September 5, 1871, from Peter Saunders, Jr., Bleak Hill, says that his tobacco crop has suffered. Another letter, April 17, 1874, from Jeanie Edmond, Hudson Lodge, makes a reference to the Jubilee Singerstraveling to raise money for a "slave college somewhere in the Northern States"; to acquaintances visiting England, mentioning a "public worship bill" in Parliament, and one acquaintance having an appointment with the Bishop of Melbourne; and to visiting Australia. In a postcard dated August 21, 1879, W. A. Alrichasks Fleming Saunders' opinion as to the next "services" in "regular course," and saying that it best not to alter rotation as "last service was omitted." He also mentions that Mrs. C[harles] Dabneyhas a fine little daughter.
In the Fleming and Mary Saunders correspondence, 1880-1892, there is a letter dated March 3, 1880 from M. Caden to Saunders stating that he can not board a minister, but will give the same salary as before. Peter Saunderswrites from Bleak Hillon January 19, 1881 saying that he has no specific desire to be a director on the Virgina Midland [Rail] Road, and does not think he could get the appointment anyway; he is still a director on the Franklin and Pittsylvania Railroad Company, and fears a possible conflict of interest. W. A. Alrichwrites from Emanuel Rectory, Chatham, Virginia, on February 16, 1882, saying he is glad that the Saunders' keep up the old St. Valentine's Day tradition, by sending so practical a token of affection. Ellen Boulder, a school teacher, writes to Mary Saundersfrom Drake's Branchon March 18, 1889, mentioning a five month school term ending on March 1st and a June 23 to July 23 summer session. [Peter Saunders], Bleak Hill, writes Fleming Saunders, on October 26, 1891 mentioning Republican elements in the "alliance" [farmers' alliance such as the Grange?].
In the Fleming and Mary Saunders correspondence, 1893-1900, Fleming Saunders IIIwrites to his parents from Randolph-Macon Academyin Bedfordon March 14, 1893, saying that he is in the Baptist Church in the morning and the Methodist in the afternoon, and tells of boys who spend more time with the girls than studying. James F. Plummerwrites to Captain Saunders on March 29, 1893, [from a theological seminary?], saying that exams are beginning, and implying that knowledge of Hebrew and Apologetics will be next among those things tested. Peter Saunderswrites to Fleming from Bleak Hill, on March 30, 1894, mentioning the Bland Bill and the fear that its veto would cause discord in the Democratic Party, and discussing briefly possible effects on the present financial situation.
In the Fleming and Mary Saunders correspondence, 1901-1910, there is a letter, July 19, 1901, from Edward Watts Saunders, while serving in the Virginia House of Delegates. William W. Oldwrites to Fleming on February 2, 1903 about a land sale and his agreement to sell the land as a whole parcel to two black men, and suggesting a method of finalizing the transaction. E. W. Saunderswrites to Fleming on January 21, 1904 mentioning an inquiry about his land near "Vic. Muse." A letter, [March 1904], from Alice [Saunders]at Hollins, Virginia, to her aunt Saunders refers to the Roman poet Virgil. She writes to her mother on March 12, 1904 mentioning that John [ ] had failed in Caesarand that he had been in the second book of Virgil.
In the undated Fleming and Mary Saunders correspondence, D. Saunderswrites to his mother from Randolph-Macon Academyon February 10, saying that he is learning German and is plagued by poor spelling, and that the boys dance every night and were previously boxing.
In the correspondence of William Watts, 1754-1784, there is a letter dated June 27, 1771 which summons Watts to the General Assemblyin Williamsburg. Samuel Dilworthwrites on June 2, 1783 from Blanfordmentioning the problem of collecting debts owed to the British. Thomas Baldwin, Jr.writes on December 22, 1784 concerning the purchase of "the Negro Fellow" for $18.
In the Watts correspondence, 1785-1789, a letter, December 16, 1785, from William Roachinforms Watts that while Peter Kernis employing Watts in a matter between Kern and Roach, Watts is to plead for Roach in all matters, suggesting a conflict of interest. Arthur Campbell, a candidate for the senate from the Western Distict, writes, on March 24, 1788, asking for Watts' support. Edward Grahamof Bedford, writes on December 20, 1792, mentioning that he saw the Watts' son reading Horaceand sending the boy a copy of Cicerowhich would supply "the means of raising him as high in eminence as you could reasonably wish," and adding that the boy will need to learn Greek as he will soon be studying science.
In the Watts correspondence, 1793-1794, Duncan Rosewrites from Petersburg, on July 8, 1794, stating that Buchanan's Hartie and Companyhas been doing business in Great Britainand is waiting for a successor to Hartie to be appointed before certain books could be examined by Rose. Another letter pertains to relations with Franceand Britainat this time: George Hancockwrites to Watts in 1794 mentioning the rearing of a navy "to repel the insult to our ploy," referring to commerce restriction [on American goods] by a nation which does not have a commerce treaty with the U.S., and referring to Mr. [James] Madison's arguments whereas he conducted himself in a manner worthy of himself. Creed Taylorwrites on May 11, 1795, concerning some bonds. William Vannersonwrites, on October 30, 1795, from Petersburgmentioning a British war sloop in Norfolk, Virginiaand the order for carrying American bottoms bound for Franceinto British ports with invoice being revoked, revealing that some say that this retaliation has been brought about by Americans invoicing their flour at $27 per barrel.
In Watts' correspondence with Edward Randolph, 1796-1797, Randolph writes from Richmondon February 21 and March 13, 1796 on the subject of British creditors. In Watts' correspondence with Thomas F. Scott, 1792-1798, Scott writes on January 4, 1796 and December 18, 1798 on the subject of British debts. In the correspondence of William Wattswith John Watts, 1784-1800, John writes to William in April 1784 from Lincoln County, Virginia(now Kentucky), concerning apprehension about a possible Indian war in the Northwest Territories. John says that while the lands in Kentuckyare good, the inconveniences are many, and that the doomsayers will probably prevent the surveying of lands on the northwest side of the Ohio.
Business Papers
There are general accounts, 1751-1899, n.d. An account, beginning November 16, 1762, with George Kippen & Co.at their store in Goochland, Virginia, lists John Gilliamas having ordered a dozen flints, 3/4 yard of bearskin, and a dozen pipes. There is a list, April 20, 1763, pertaining to the estate of A. Watts, on which is listed a £0.2.0 debt to Mary Petillo, the only woman on the list, and a £2.4.9 debt to Sir William Skipwith. The account of Thomas Eastwith Archelaus Austinfrom November 15, 1771, consists of beer, wine, grog, and a gallon of corn, with one entry "to saging one night" perhaps pertaining to the making of moonshine. An account, beginning January 20, 1775, of N[ ] Vaughn with Edward Wattslists various quantities of rum, molasses, and sugar. There are several accounts, 1779-1794, of the estate of Nathaniel Davis, including an entry for 1784 for three yards of woollen for a Negro jacket, and May 9, 1784 for half of hire of Jacob. There is a section, "Accts Overlooked," from 1784, which refers to tobacco being a share and half share for Jacob, and another for dinner at the courthouse when on business. There is an account of James Daviswith Daniel Warwick, dating 1799-1803, with references to a variety of items including coffee, sewing materials, dinner ware, alcohol, and accessories. Mrs. Elizabeth Davis' account beginning May 31, 1807, has an entries for coffee, condiments, and sewing material. An account, March 26, 1810, of Capt. James Daviswith Rowland P. Bankslists "163 days tuition at $8 p. ann. $5 cts 1 1/2." The account, beginning August 14, 1826, of Capt. James Daviswith Thomas Pleasants, has lists orders for cheese, mackerel, cotton, and whiskey. On October 31, 1832, Judge Saunders, of Lynchburg, Virginia, orders castor oil, ointment, and a syringe. Accounts which mention tea are rare but there is an undated fragment of Mr. James Daviswhich contains an entry for imperial tea. There is an undated "memorandum of brandy" taken from Mrs. Eubank.
The accounts of Williams Wattsspan 1752-1797. There is also a hotel account with Charles Williamsonwith entries dating 1763, 1773, and 1774. There are accounts for the boarding, clothing, and feeding of Negro boys with Mrs. Betty Tuckerand Betty Kirkland, both beginning September 10, 1767, and Capt. Joseph Tucker, 1767-1769. Watts has accounts, 1768, with John Brittanfor a waistcoat, shoes, stockings, and a hat. There is a 1769 account for various building supplies. Watts also has an account, beginning April 20, 1771, with Miller Woodsonwith an entry of May 16, 1772 listing a Patrick Henry. There is a document which contains information on the estate of William Randolph. There is another lodging account, July 26, 1773 through December 3, 1776, of Watts with Charles Williams. There is an account beginning March 9, 1778, with William Kirklandwhich includes listings for tuition and educational books. A January 10, 1780 account with Frederick Nancementions a violin and a set of strings. There is an account, beginning December 21, 1787, with Robert Wilsonordering Hyson Tea, coffee, and a bottle of snuff. From a 1791 account of Edward McDonaldwith William Watts, there is the note of the hire of a Negro. From a 1792 account of Charles Smith, there is a note for the finding of a Negro woman and for the inspecting of tobacco. There are two medical bills, one with George Martin, beginning January 14, 1794, and one with Doctor Graham, beginning November 3, 1795. In October 1797, Watts had an account with George Quillefor the hire of a Negro. There is an undated account of W. Walter Spencewith Watts for the hire of a Negro for eight months.
Promissory notes and receipts range from 1754-1905, n.d. There are several items concerned with the estate of John Flemingand include an entry for February 1764 for a Negro bought for $10. Between George Martinand Watts there is an agreement, October 3, 1794, mentioning the purchase of red wheat and the hire of a Negro woman. James Davishas a note dated 1803 with the Sheriff of Amherst Countyfor tax on four Negroes, four horses, and five tithes. Elizabeth Davishas a note dated 1816 for tax on three Negroes and one horse. There is a note from December 6, 1827 pertaining to a $5 bond for the hire of a Negro man by James Davisfrom J. Wrightfor Lavinia Wright. There is a 1840 note from Charles Davisto the Sheriff of Amherstfor tax on six Negroes and six horses.
Legal Papers
There are a number of court memoranda, 1768-1786, n.d., kept by William Wattsin his capacity as a lawyer. In a November 10, 1771 memo for the Buckingham Countycourt, there is an entry for detinue for Negro woman named Agge. From the memo for the April 1772 court at Lunenburg County, Thomas Taylorand his wife have a suit against a Hurt for a Negro in Amelia. There is also a list of debts owed to Watts for the year 1794. Dating 1771 through 1782, there are court dockets from Amelia Countyand Lunenburg Countyfrom 1771-1782. A number of the entries have Watts as the litigant. There is a 1773 day book with the signatures of William and Edward Watts, which includes a record of William Watts' court expenses. There are also legal day books, 1772-1773, of Watts, with entries for Buckingham County, Amelia, Cumberland County, and Prince Edward Countyas well as for Williamsburg, Virginia. There is another 1773 memorandum book of Watts with entries for Amelia County, Cumberland County, and Buckingham County.
The indentures date 1749-1788, n.d. From January 1, 1763, there is an agreement between Benjamin Tambroand Ayres Hodnettof Buckinghamin regard to the former's son, John Tambro, to be apprentice to the latter for seven years. From March 28, 1774, there is an indenture between Watts and William Ford. From September 17, 1768, there is an agreement between Abraham Westand John Blankenshipof Prince Edward. On November 17, 1772, there is an agreement between John Lewallenof Amelia Countyand James and Robert Donalds and Company, Merchants of Glasgow. On September 15, 1778, there is an agreement between David Wrightof Botetourtand Alexander Paineof the same concerning a land dispute in the area where the Roanoke Riverand Tinker Creek.
The will, December 25, 1745, of Thomas Pattersonof Albemarle County, names his slaves and divides them among his children and wife, and requests that his land in Goochland Countybe known as "Locust Thicket."Margery Hinshawcontested the will of Samuel Hinshawdated March 1758 with [Cedw] Gibsonon July 10, 1765. Hinshaw had divided his slaves between his still living wife, his daughter Elizabeth Hinshaw, and the latter's children. This situation involved a slave of Elizabeth. The will of Thomas Bottomof Ameliadated May 10, 1760 divides his slaves which are named between his three daughters.
A folder of general legal papers date 1765-1903, n.d. The inventory and appraisal, 1826, of the estate of John Eubankmentions prices for his Negroes: £300 for a man named Jacob, £200 for a man named Joe, £10 for a woman named Hannah, £20 for a girl named Lolly, and £0 for a girl named Caroline. There is also a list of tickets of ommission paid by William Watts, attorney. Among the legal papers of Amelia County, 1768 through 1789 including undated material, a document dated May 15, 1783 states that Sarah Tinkeron December 6, 1781 gave her son-in-law John Tuckeran ailing Negro named Neduntil the latter gets well whereas he will be returned to Sarah Tucker. In an undated document, George Vaughnyields up title/right of two Negroes--named Frankand Phoebe--to son-in-law John Norris--formerly given to grandson John Norrisby a deed dated October 2, 1796: "said slaves will forever defend me from my heirs." The son-in-law Norris will pay Vaughn or wife £10 annually for preformance of the aforesaid act. Among the Campbell Countypapers, Justice Adam Clementsays that Charles Gilbertof Campbellon April 29, 1787 makes oath that Negro slave Jack--property of Watts of Prince Edward County--ran away and was found 50 miles thence. Among the legal papers of Prince Edward, Edward Wattssold to William Wattseight Negro slaves: True, James, Winnie, Peter, Sarah, Betty, Rachel, and Docon January 14, 1787. There is also a account of Dr. M. John Kingwith the sheriff of Lunenburgwhich has an entry dating 1769: the former is in account with [John] Eppsfor four lbs. of tobacco at £0.5.1.
Miscellaneous
Among the Advertisements there is an advertisement dated September 20, 1871 from the Omaha, Nebraska Lotteryfor the building of a public library in the city. A broadside from Cox and Sons Church Furnitureshows a garish stained-glass window commemorating the late President James Garfield. There is an undated letter to Mrs. Fleming Saundersasking for a subscription to the Graphic,a ladies society magazine. There is an undated list of books from George Munro, Publishers. There is also a broadside for "The World's Christmas Hymn"--an analogy of English poetry pertaining to Christ's birth dating from the medieval period.
The church related papers include a letter, March 21, 1904, from Virginia Polytechnic Instituteto the Saundersasking for aid for the building of an Episcopal parsonage at the university. The letter enunciates a fear of the danger of Episcopal boys being weaned from their faith by the compulsory attendance at the services of other sects due to the absence of a Episcopal parsonage. There is also an Episcopal "Church Kalendar," 1882-1883, listing holy days with information on the faith, church service, and background of the Anglican/Episcopalian faith.
Civil War papers range from 1861 to 1864. During 1862-1864, there are a number of furloughs issued to Confederateenlisted men in Virginia, each with a physical description of the bearer, and addressed "to all whom it may concern." On August 10, 1862, there is a provision return for a company of the 13th Regiment of Pennsylvania volunteers. There are also a number of CSA "special requisitions", chiefly ordering clothing, shoes, and blankets, most signed by Captain Fleming Saunders, assistant quartermaster, of Company K, Virginia Regiment.
The educational papers range from 1848-1903, n.d. There is a page from a 1848 French edition of the fables of La Fontaine from the "Academie de Norfolk." There is an "Educational Treatise on the Constitution", September 6, 1877, by John Randolph Tuckerof Virginia. There is a 1892-1893 brochure for the Edgeworth School, a church-related boarding and day school for females. There is the fall term 1895 grade report from Virginia Polytechnic Institute(formerly Virginia Agriculture and Mechanical College) for Fleming Saunders, III. There is a fall term 1902 grade report from Hollins Collegefor Elsie Saunders. There is another VPI grade report, from February 1903, for Carter Temple Saunders. There is a report from St. Timothy's Schoolof Catonsville, Maryland. Another undated piece is a "rules for spelling" sheet from a grammar book. There are also undated fragments of Latin, French, and algebra.
There are lectures, essays, and poems, 1794, 1818, 1843, and n.d., including a scrap of a lecture dated September 6, 1794 from Edward Watts; another lecture on motive dated September 16, 1794; and, a series of oral essays from 1843.
Miscellaneous material, 1887-1892, includes a note of the marriage of Capt. Fleming Saundersto Mary Gwathmeyon July 30.
The obituaries include a reprint of the 1858 obituary of Fleming Saunders, Sr, a reprint of the 1867 obituary of Fleming, Sr.'s wife-- Alice Fleming--and the 1904 obituary of Peter Saunders. The obituaries of Fleming, Sr. and Alice are panegyrics. The first two were transcribed by John Blair Dabney.
The photographs include an unidentified photograph of a young member of the Saunders familyand undated photo cards of liturgical furniture.
Bound Volumes
The Day Books include a day book from Maple Creek Millsdating from 1842. There is a 1867 day book with one page filled, made of a cut agricultural crop ledger. There is also in the book a pasted in notice from the Adjuctant Inspector's Office in Richmond, July 29, 1863. Dating January 18, 1872 is a subscription book for the Lee Monumental Association. Also present is a $1 donation from Alex Berkeleyof Yellow Branch, Virginia. There are also farm journals dating 1855 through 1860.
A card game, 1846, called "The Game of Kings made Easy" which is based on the kings of Englandwho reigned down to its date, is also present. The card for Henry V is missing. Many of the cards contain information of the kings of an antiquarian nature.
The Memorandum books, 1873-1874 and 1881-1894, owned by Fleming Saunders, includes employees, supplies, and construction information in the first volume. The latter has a note at its end which mentions survey data.
The Otter River TownshipRecord Book dates from 1870-1874. There are references to road building. An entry for June 16, 1871 notes the ordering of "tickets" for road tax and township levy. Also included are lists of expenses for board members with lists of expenses for materials bought. One entry notes that B. H. Anthony, overseer of the poor, sends three paupers--one white woman and two black woman--to the poor house. Expenses for the poor house are noted. At 1874 and 1875 meetings, Fleming Saundersis mentioned as road overseer in certain districts.
Box 1

Correspondence of the Davis Family, Saunders Family, and related families.

1800-1904, n.d.

(3 folders).

Box 1

Correspondence of Cary H. Gwathmey.

1874-1894

Box 1

Correspondence of Eva (Smith) Saunders.

1868-1894, n.d.

(2 folders).

Box 1

Correspondence of Fleming and Mary (Gwathmey) Saunders.

1858-1910, n.d.

(5 folders).

Box 1

Correspondence of William Watts.

1754-1794

(4 folders).

Box 2

Correspondence of William Watts.

1795-1806, n.d.

(2 folders).

Box 2

Correspondence of William Wattswith E[ ] Meade.

1783-1789

Box 2

Correspondence of William Wattswith Edward Randolph.

1796-1797

Box 2

Correspondence of William Wattswith Thomas F. Scott.

1792-1798

Box 2

Correspondence of William Wattswith John Tabb.

1784-1792

Box 2

Correspondence of William Wattswith John Watts.

1784-1800

Box 2

Letterbook of Frank Prufer.

1873-1880
Box 2

Accounts.

1751-1899, n.d.

(4 folders).

Box 3

Accounts of Fleming Saunders.

1862-1904

(2 folders).

Box 3

Accounts of William Watts.

1752-1797

(5 folders).

Box 3

Promissory Notes and Receipts.

1754-1797

(3 folders).

Box 4

Promissory Notes and Receipts.

1800-1905, n.d.

(4 folders).
Box 4

Bills of Complaint.

1767-1796, n.d.

Box 4

Bonds.

1752-1787

Box 4

Court Dockets for Amelia County, Virginiaand Lunenburg County, Virginia.

1771-1782

Box 4

Court Memoranda kept by William Watts.

1768-1786, n.d.

Box 4

Indentures.

1749-1788, n.d.

Box 4

Legal Day Books kept by William Watts.

1772-1773

Box 5

Legal Papers.

1765-1903, n.d.

Box 5

Legal Papers of Amelia County, Virginia.

1768-1789, n.d.

Box 5

Legal Papers of Amherst County, Virginia.

1795-1845, 1912, n.d.

Box 5

Legal Papers of Buckingham County, Virginia.

1767-1773

Box 5

Legal Papers of Campbell County, Virginia.

1787-1903

Box 5

Legal Papers of Cumberland County, Virginia.

1768-1785

Box 5

Legal Papers of Prince Edward County, Virginia.

1766-1789

Box 5

Legal Papers of Virginia Counties.

1755-1796

Box 5

Surveys.

1774-1877, n.d.

Box 5

Wills.

1745-1765
Box 5

Advertisements.

1874-1905, n.d.

Box 5

Church Related Papers.

1882-1904

Box 5

Civil War Papers.

1861-1864

Box 5

Educational Papers.

1848-1903, n.d.

Box 5

Fragments.

n.d.

Box 5

Lectures, Essays, and Poems.

1794-1843, n.d.

Box 5

Miscellaneous.

1887-1892, n.d.

Box 5

Obituaries of Fleming Saunders, Sr., Alice W. Saunders, and Peter Saunders.

1858, 1867, 1904

Box 5

Photographs.

n.d.

Box 5

United States Stamps: Internal Revenue Service.

1898
Box 6

Blacksmith Journals kept by Fleming Saunders.

1868-1872

Box 6

Day Books: Miscellaneous.

1867, 1872

Box 6

Farm Journals.

1855-1861

Box 6

The Game of Kings Made Easy.

1846

Box 6

Maple Creek Mills Day Book.

1842

Box 6

Memorandum Book kept by William Watts.

1773

Box 6

Memorandum Books kept by Fleming Saunders.

1873-1874, 1881-1894

Box 6

Otter River Township Record.

1870-1875
Photostats of Unrelated Material
Box 7

American Loyalist Transcripts from the New York Public Library.

1784-1786

Box 7

Letters of William Cowper.

1800-1812

Box 7

Slaughter Diary.

1807-1808

Box 7

Blacksmith's Account Book, Rappahannock County, Virginia.

1827-1834

Box 7

The Broadway Journal.

1845

Box 7

Eugene M. Cox: Diary, Soldiers' Almanac with memorandum.

1855, 1864

Box 7

Letters of John B. Webb.

1861-1862

Box 7

Printed re University of Virginia Volunteers(1861-1862) and the Semi-Centennial.

1880, n.d.

Box 7

Last Wills and Testaments.

n.d.
"Carter" [Saunders?]
A. Watts
Abraham West
Adam Clement
Agge
Alex Berkeley
Alexander Paine
Alice Fleming
Alice W. Saunders
Alice [Saunders]
Archelaus Austin
Arthur Campbell
Ayres Hodnett
B. H. Anthony
Benjamin Tambro
Betty
Betty Kirkland
Betty Tucker
Brunelleschi
C[harles] Dabney
Caesar
Caroline
Carter Temple Saunders
Cary H. Gwathmey
Charles Davis
Charles Gilbert
Charles Smith
Charles Williams
Charles Williamson
Christ
Cicero
Creed Taylor
D. Saunders
Daniel Warwick
David
David Wright
Doc
Donato
Duncan Rose
E. W. Saunders
Edward Graham
Edward McDonald
Edward Randolph
Edward Watts
Edward Watts Saunders
Elizabeth Davis
Elizabeth Hinshaw
Ellen Boulder
Elsie Saunders
Eugene M. Cox
Eva (Smith) Saunders.
Eva (Smith) Saunders
Eva Saunders
Fleming Saunders
Fleming Saunders III
Fleming Saunders, III
Fleming Saunders, Sr
Fleming Saunders, Sr.
Frank
Frank Prufer
Frederick Nance
George Hancock
George Martin
George Quille
George Vaughn
Graham
Hannah
Horace
J. Wright
Jack
Jacob
James
James Davis
James F. Plummer
James Garfield
James Rayland
Jeanie Edmond
Joe
John B. Webb
John Blair Dabney
John Blankenship
John Brittan
John Eubank
John Fleming
John Gilliam
John Lewallen
John Norris
John Randolph
John Randolph Tucker
John Tabb
John Tambro
John Tucker
John Watts
Joseph Tucker
Lavinia Wright
Lolly
M. John King
M. Natalie Manson
Margery Hinshaw
Mary (Gwathmey) Saunders.
Mary (Gwathmey) Saunders
Mary Gwathmey
Mary Petillo
Mary Saunders
May Begg
Miller Woodson
Nathaniel Davis
Ned
Patrick Henry
Peter
Peter Kern
Peter Saunders
Peter Saunders, Jr.
Phoebe
Rachel
Robert Wilson
Rowland P. Banks
Sam K. Jenny
Sam Tyree
Samuel Dilworth
Samuel Hinshaw
Sarah
Sarah Tinker
Sarah Tucker
Thomas Baldwin, Jr.
Thomas Bottom
Thomas East
Thomas F. Scott
Thomas Patterson
Thomas Pleasants
Thomas Taylor
True
Virgil
W. A. Alrich
W. Walter Spence
William Cowper
William Ford
William Green
William H. Irvine
William Kirkland
William Randolph
William Roach
William Skipwith
William Vannerson
William W. Old
William Watts
Williams Watts
Winnie
[Cedw] Gibson
[James] Madison
[John] Epps
[Peter Saunders]
[Sam L. Preston?]
Albemarle County
Amelia
Amelia County
Amelia County, Virginia
Amelia County, Virginia
Amherst
Amherst County
Amherst County, Virginia
Australia
Bedford
Boonsboro, Bedford County
Botetourt
Britain
Buckingham
Buckingham County
Buckingham County, Virginia
Campbell
Campbell County
Campbell County, Virginia
Catonsville, Maryland
Chatham, Virginia
Cumberland County
Cumberland County, Virginia
Drake's Branch
England
Evington, Virginia
Florence, Italy
France
Glasgow
Goochland County
Goochland, Virginia
Great Britain
Hollins, Virginia
Italy
Kentucky
Lincoln County, Virginia
Louisa County
Lunenburg
Lunenburg County
Lunenburg County, Virginia
Lynchburg, Virginia
Melbourne
Mount Pleasant
Petersburg
Pike's Peak
Prince Edward
Prince Edward County
Prince Edward County, Virginia
Rappahannock County, Virginia
Richmond
Roanoke River
Tinker Creek
Virginia
Williamsburg
Williamsburg, Virginia
Yellow Branch, Virginia