A Collection in the
Special Collections Department
Accession number 38-597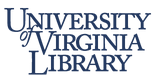 University of Virginia Library
Albert and Shirley Small Special Collections Library
University of Virginia
Charlottesville, Virginia 22904-4110
USA
Phone: (434) 243-1776
Fax: (434) 924-4968
Reference Request Form:
https://small.lib.virginia.edu/reference-request/
URL:
http://small.library.virginia.edu/
© 1997 By the Rector and Visitors of the University of Virginia. All rights reserved.
Funded in part by a grant from the National Endowment for the Humanities.
Processed by: Special Collections Staff
Repository
University of Virginia. Library. Special Collections Dept. Alderman Library University of Virginia Charlottesville, Virginia 22903 USA
Identification
Collection number 38-597
Title
James Brady Papers 1810-1890 Inclusive
Quantity
265 items
Creator
Collector: Innes Randolph Harris
Language
English
---
Access Restrictions
This collection bears no restrictions.
Use Restrictions
See the University of Virginia Library's use policy.
Preferred Citation
James Brady Papers, Accession 38-597, Special Collections Department, University of Virginia Library
Acquisition Information
This collection (# 38-597) was made a gift to the Library by Mrs. Innes Randolph Harrisof Scottsville, Virginia.
Funding Note
Funded in part by a grant from the National Endowment for the Humanities
---
This collection of 265 items contains correspondence and legal and business papers, 1810-1890, of James Brady, a general merchant and slave dealer in Scottsville, Virginia. In the correspondence to James Bradyare accounts of family matters such as illness from whooping cough (March 7, 1855), and a description of a voyage to Mexicowhere the author participated in the Mexican War ([ ] 28, 1847). Peter Loving, a family friend, discusses the immigrant situation in Missouricaused by the CaliforniaGold Rush (April 23, 1849), and a second letter elaborates on the actual land speculation of the same era (January 17, 1849). The bulk of the correspondence concerns the slave trade, carried on by various Richmond, Virginiainstitutions such as Pulliam & Davis, and Pulliam & Brady, and detailed by market listings. Leather goods, bank transactions, and land deals are also described in letters to Brady. Correspondence of Benjamin W. Brady, as well as some miscellaneous correspondence, typically concerns family matters.
The legal and business papers of James Bradycontain court orders, receipts, and records of his store's daily transactions. Of interest are receipts for slave sales, which give an overview of the development of the slave trade in the period precursory to the Civil War. The business papers of William Campbellconcern most often the daily commerce of his store. Miscellaneous business papers include advertisements (1846, 1890, n.d.), receipts, promissory notes, and a letter asking for credit at a tollgate facility (May 11, 1840).
Miscellaneous material includes an unsigned copy of a "letter" written by a new bride to an unmarried female companion which details her wedding night and present state of marital happiness (April, 1837) and an incomplete manuscript of the ninth chapter from a lost work (n.d.).
Correspondence of Benjamin W. Brady

1844-1851

Correspondence of James Brady

1832-1856, n.d.

Miscellaneous Correspondence

1848-1856, n.d.
Business and Legal Papers
Business Papers of James Brady

1810-1857, n.d.

(3 folders)

Business Papers of William Campbell

1829-1839, n.d.

Miscellaneous Business Papers

1828-1890, n.d.

Legal Papers of James Brady

1847-1854
Benjamin W. Brady
Innes Randolph Harris
James Brady
Peter Loving
William Campbell
California
Mexico
Missouri
Richmond, Virginia
Scottsville, Virginia