A Collection in the
Special Collections Department
Accession number 38-111-b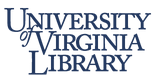 University of Virginia Library
Albert and Shirley Small Special Collections Library
University of Virginia
Charlottesville, Virginia 22904-4110
USA
Phone: (434) 243-1776
Fax: (434) 924-4968
Reference Request Form:
https://small.lib.virginia.edu/reference-request/
URL:
http://small.library.virginia.edu/
© 1997 By the Rector and Visitors of the University of Virginia. All rights reserved.
Funded in part by a grant from the National Endowment for the Humanities.
Processed by: Special Collections Staff
Repository
University of Virginia. Library. Special Collections Dept. Alderman Library University of Virginia Charlottesville, Virginia 22903 USA
Identification
Collection number 38-111-b
Title
Cabell Family Papers 1770-1959 Inclusive
Quantity
120 items
Creator
Language
English
---
Access Restrictions
Collection is open to research.
Use Restrictions
See the University of Virginia Library's use policy.
Preferred Citation
Cabell family Papers, Accession 38-111-b, Special Collections Department, University of Virginia Library
Acquisition Information
The Cabell familypapers were purchased on December 30, 1985.
Funding Note
Funded in part by a grant from the National Endowment for the Humanities
---
This addition to the Cabell familypapers contains ca. 120 items, 1770-1959, chiefly correspondence of the Cabelland related families. The collection also includes a photograph album containing 114 cartes-de-visite of Cabell familymembers, genealogical material concerning the Bogardus, Cabell, Gantt, Glover, Perkinsand Simpsonfamilies, and miscellaneous papers.
Of note within the correspondence are letters to Eva Cabell, wife of William Russell Robinson, which coincide with the Civil War period. Letters from Peachy G. Harrisonto Eva Cabelldescribe his general experiences during the war but do not discuss military engagements in any detail.
Several letters in the general correspondence contain items of interest: a photograph of Colonel Wirt Robinson(March 3, 1929); (references to the history of the house " Colleton" (March 19, 1939;) and notes concerning Robinson (December 24, 1952).
The miscellaneous papers include a few business papers of Captain John Cabell, 1770-1815; physician's licenses; school report cards; a history of the old Midway Mill, located on the James Rivernear Wingina, Nelson County, Virginia; poetry; and a photograph of the Cabell Memorial Chapel in Somersetshire, Great Britain.
The album has photographs of the following people plus some unidentified individuals: Tom Brandes, Mrs. Coalter Cabell, Eva Cabell, Jessie Cabell, Ted G. Cabell, Sadie Chapins, Jeannie Alston Claiborne, Mr. De[Lion ?], Jim Frazer, James Franklin Gate, Bettie Klien, Mary Mollet, Lizzie Cabell Ritchie, Cabell Robinson, Wirt Robinson, Sally Rutherford, Bettie Sanders, Emma Simpson, John N. C. Stockton, Marion D. Wadman, and Tulle' Walkins.
Bettie Klien
Bettie Sanders
Cabell Robinson
Coalter Cabell
Emma Simpson
Eva Cabell
James Franklin Gate
Jeannie Alston Claiborne
Jessie Cabell
Jim Frazer
John Cabell
John N. C. Stockton
Lizzie Cabell Ritchie
Marion D. Wadman
Mary Mollet
Peachy G. Harrison
Sadie Chapins
Sally Rutherford
Ted G. Cabell
Tom Brandes
Tulle' Walkins
William Russell Robinson
Wirt Robinson
James River
Somersetshire, Great Britain
Wingina, Nelson County, Virginia