A Collection in the
Special Collections Department
Accession number 38-11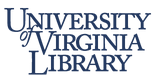 University of Virginia Library
Albert and Shirley Small Special Collections Library
University of Virginia
Charlottesville, Virginia 22904-4110
USA
Phone: (434) 243-1776
Fax: (434) 924-4968
Reference Request Form:
https://small.lib.virginia.edu/reference-request/
URL:
http://small.library.virginia.edu/
© 1997 By the Rector and Visitors of the University of Virginia. All rights reserved.
Funded in part by a grant from the National Endowment for the Humanities.
Processed by: Special Collections Staff
Repository
University of Virginia. Library. Special Collections Dept. Alderman Library University of Virginia Charlottesville, Virginia 22903 USA
Identification
Collection number 38-11
Title
The Cox-McPherson Ledgers and Papers 1758-1949 Inclusive
Quantity
209 items
Creator
Collector: E.H. McPherson
Location
Language
English
---
Access Restrictions
Collection is open to research.
Use Restrictions
See the University of Virginia Library's use policy.
Preferred Citation
A Guide to The Cox-McPherson Ledgers and Papers, Accession 38-11, Special Collections Department, University of Virginia Library
Acquisition Information
The Cox-McPherson Papers were given to the Library by Mrs. E.H. McPhersonof Charlottesville, Virginia, in 1938.
Funding Note
Funded in part by a grant from the National Endowment for the Humanities
---
Leroy Wesley Coxwas the son of Dr. William Coxand Mary Elizabeth (Lacy) Coxand had the following brothers and sisters: A.D. Cox, Almira Josephine Cox, Lucian N. Cox, E.M. Coxand Panthea Adelaide Cox. In 1871, Leroy Wesley Coxmarried Annie Eliza Foster(daughter of Nelson Fosterand Annie Eliza Oaks) and produced the following offspring: Lucian Franklin Cox, Edgar Nelson Cox, Mary Eliza Cox(Mrs. Thomas Brown), Annie Leroy cox(Mrs. A.P. Dennis), Leroy Wesley Cox, Amelia Foster Cox(Mrs. J.F. Powell), and Almira Josephine Cox(Mrs. E.H. McPherson).
This collection consists of 209 items (2 Hollinger boxes;.5 linear feet), 1758-1949, chiefly papers and bound volumes of the Coxand McPhersonfamilies. The papers include: Bible records for the children of John Humberand Elizabeth Humber, the Cox family, and the Lacy family; a poem, "The Late Fire in Charlottesville, Virginia"; a Knights of PythiasCertificate belonging to Lewis H. Brown; Precinct Poll books for Charlottesville, and printed material concerning the Women's Christian Temperance Union.
Other items in the papers include: a photograph of Miss Almira Josephine Coxand her four nieces, Amelia Foster Christian Cox, Annie Leroy Cox, Mary Elizabeth Coxand Almira Josephine Cox, who were all children of Leroy Wesley Coxand Ann Eliza Foster Cox; and a photostat of The Soldiers Almanac.
There are several folders of material pertaining to Leroy Wesley Cox(1845-1938), a carriage and wagon manufacturer of Charlottesville, Virginia, and his involvement in the Republican Party of Charlottesville, 1896-1922. Among these papers are some of the Republican Party Papers, which include material about meetings, certificates for presidents of the Republican Campaign Club, voter registration lists for Charlottesvilleof white women and men, a list of "colored" members of the McKinley and Hobart Club(1896) and both "colored" and white voters of Charlottesville(1896); political broadsides, including several about voter qualifications and conventions; and newsclippings. The folder of political correspondence was created by Leroy Wesley Coxwhile serving as a secretary and chairman of the Republican City Committeeof Charlottesvillefor over twenty years, 1901-1922.
The collection also contains several bound volumes including: precinct poll books for Charlottesville(1915); records of ward membership (1896 & n.d.); a general record book for the Republican Party of Albemarle County(1894); an account book for L.W. Cox Carriage Manufacturer(1884); an account book for [the Star Theater] of Charlottesville, Virginia, for "motion picture shows" (1912-1915); a record of A.D. Cox's estate (1913-1914); and a journal (1916-1917).
The collection is arranged chronologically with the eight bound volumes filed at the end of the collection.
Bible Records

1758-1847

(photostats)

Miscellaneous

1855-1949

Poem, "The Late Fire in Charlottesville, Va." by James Avis Bartley

1885 May 12

Political Broadsides re the Republican Party

1892-1921, & n.d.

Republican Party Papers

1896-1912, & n.d.

Political Correspondence

1896-1922, & n.d.

Knights of Pythias Certificate

1904 Jan 9

Newsclippings

1913-1921, & n.d.

Precinct Poll Books for Charlottesville

1915

Women's Christian Temperance Union Reports and Minutes

1942-1943

(Printed)

The Cox Family Photograph

n.d.

Soldiers Almanac

n.d.

(photostat)

Account Book for L.W. Cox, Carriage Manufacturer, Charlottesville

1884 Jun-Dec

Account Book for [The Star Theater] of Charlottesville, re motion picture shows

1912-1915

Record of A.D. Cox's Estate

1913-1914

Journal (indexed)

1916-1917
Third Ward Book for Charlottesville

1896

First Ward Book for Charlottesville

n.d.

Third Ward Book for Charlottesville

n.d.

General Record Book re the Republican Party of Albemarle County

1894
A.D. Cox
A.P. Dennis
Almira Josephine Cox
Amelia Foster Christian Cox
Amelia Foster Cox
Ann Eliza Foster Cox
Annie Eliza Foster
Annie Eliza Oaks
Annie Leroy Cox
Annie Leroy cox
E.H. McPherson
E.M. Cox
Edgar Nelson Cox
Elizabeth Humber
J.F. Powell
John Humber
Leroy Wesley Cox
Lewis H. Brown
Lucian Franklin Cox
Lucian N. Cox
Mary Eliza Cox
Mary Elizabeth (Lacy) Cox
Mary Elizabeth Cox
Nelson Foster
Panthea Adelaide Cox
Thomas Brown
William Cox
Charlottesville
Charlottesville, Virginia