A Collection in the
Special Collections Department
Accession number 10307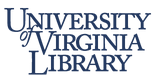 University of Virginia Library
Albert and Shirley Small Special Collections Library
University of Virginia
Charlottesville, Virginia 22904-4110
USA
Phone: (434) 243-1776
Fax: (434) 924-4968
Reference Request Form:
https://small.lib.virginia.edu/reference-request/
URL:
http://small.library.virginia.edu/
© 1997 By the Rector and Visitors of the University of Virginia. All rights reserved.
Funded in part by a grant from the National Endowment for the Humanities.
Processed by: Kimberly S. Hanks
Repository
University of Virginia Library Special Collections Department Alderman Library University of Virginia Charlottesville, Virginia 22903 USA
Identification
10307
Title
Oliver Family Papers Inclusive
Quantity
Extent
Collector
Mrs. Hugh R. Leavell
Location
Language
English
---
Access Restrictions
Collection is open to research.
Use Restrictions
See the University of Virginia Library's use policy.
Preferred Citation
Oliver Family Papers, Accession 10307, Special Collections Department, University of Virginia Library
Acquisition Information
This collection was given to the Library by Mrs. Hugh R. Leavellof Richmond, Virginia, on December 14, 1978.
Funding Note
Funded in part by a grant from the National Endowment for the Humanities
---
This collection, comprised of ca. 250 items, 1807-1864, consists of correspondence of Ann Carter Oliver, Lucy H. Oliver, Lucy (Oliver) Cocke, and other members of the Oliver familyand Cocke familyof central Virginia. The correspondence, 1807-1830, is primarily that of Benjamin Oliver, originally from Hanover Countyand later a resident of " Union Hall, " Albemarle County, Virginia, and his wife, Lucy H. Oliver. These letters are chiefly concerned with family news or business matters. Correspondents include: M. Braxton; George Clark, brother-in-law of Benjamin Oliverand Lucy H. Oliver, of Lexington, Virginia; Charles C. Page; Ann Tomlinand W. W. Tomlin, sister and brother-in-law of Lucy H. Oliver, of " Oak Hill, " Richmond County, Virginia; Newman Williamson Barnes; and, Lucy H. Barnesof Falmouth, Virginia. There are two letters, August 19, 1807 and January 18, 1817, concerning payment of tuition for the "little girls," probably Tomlin's nieces; one letter is addressed to Mrs. Ann Hackleyof a school at Wildernessin Spotsylvania County, Virginia. An 1813 letter to Lucy Tomlincontains news of the British burning Hampton, Virginia, and the militia being called. There is also correspondence between Lucy H. Tomlinof " Clifton, " Hanover, Virginia, and Sarah B. Campbellof Lynchburg, Virginia, regarding the death of Mrs. Campbell's brother, who had been engaged to Lucy.
Later correspondence, 1831-1864, is primarily that of Ann Carter "Nannie" Oliverand Lucy (Oliver) Cocke, daughters of Benjamin Oliverand Lucy H. Oliver. Benjamin Oliverdied in 1820, and Lucy H. Cockesometime shortly after 1830, leaving their daughters Ann Oliverand Lucy Oliveras wards of Dr. Corbin Braxtonof " Chericoke, " King William County, Virginia. Lucy Olivermarried Dr. Cary Charles Cocke, third son of John Hartwell Cocke, and resided at " Lower Bremo, " Fluvanna County, Virginia. Correspondence chiefly concerns news of family and friends. Two letters, December 24, 1833 and April 4, 1834, from Ann Colemanto Lucy Oliver, describe life at Cedar Park Schoolat " West River, " Anne Arundel County, Maryland, mentioning her course of studies, her work for a colonization society, and the objections of local gentlemen of Prince Georges County, Marylandto a black Sunday school conducted by the students and teachers. Margaret Mercer, daughter of John Mercer, governor of Maryland, operated the Cedar Park School. Of interest are four letters, 1842-1843, from Corbin Braxtonand Carter Braxtonto Cary Charles Cockeregarding their use of Cyrus McCormick's new reaper for harvesting crops.
Other correspondents include: Balsora Barnesof Falmouth, Virginia; Margaret Mercer; Philip St. George Cocke, second son of John Hartwell Cocke; M. E. Fitzhughof Falmouth, Virginia; Sally Elizabeth Courtney (Bowdoin) Cocke, wife of Philip St. George Cocke; Nora Macon; Mira Rosa Wilsonof Norfolk, Virginia; Fanny Coalterof " Ingleside"; Mikosa Wilson; Mary W. Braxtonof " Chericoke, " King William County, Virginia; Olivia [ ]of Baltimore, Maryland; Fanny Braxton; Lucy Braxton; and Tomlin Braxton.
There are several letters of interest. There is a July 4, 1840 letter written on The Delaware. A letter of December 8, 1841 describes a slave wedding. Letters of May 9 and May 14, 1843 mention the deaths of [Corbin] Braxtonand Louisa Cocke, respectively. A letter in 1844 discusses politics--the lower class democrats and that every lady should be a Whig. A July 24, 1846 letter refers to a thieving slave who should either be hung or sold. There is a May 21, 1847 letter which discusses the marriage of two servants; General John Hartwell Cockeinquires about the character of the girl and feels it necessary to say that her intended is lazy. On November 12, 1847, Corbin Braxtonwrites regarding problems with the faculty at William and Mary. A 1850 letter mentions hearing Jenny Lindsing.
The letters are arranged chronologically.
Ann Carter "Nannie" Oliver
Ann Carter Oliver
Ann Coleman
Ann Hackley
Ann Oliver
Ann Tomlin
Balsora Barnes
Benjamin Oliver
Campbell
Carter Braxton
Cary Charles Cocke
Charles C. Page
Corbin Braxton
Cyrus McCormick
Fanny Braxton
Fanny Coalter
George Clark
Hugh R. Leavell
Jenny Lind
John Hartwell Cocke
John Mercer
Louisa Cocke
Lucy (Oliver) Cocke
Lucy Braxton
Lucy H. Barnes
Lucy H. Cocke
Lucy H. Oliver
Lucy H. Tomlin
Lucy Oliver
Lucy Tomlin
M. Braxton
M. E. Fitzhugh
Margaret Mercer
Mary W. Braxton
Mikosa Wilson
Mira Rosa Wilson
Newman Williamson Barnes
Nora Macon
Norfolk, Virginia
Olivia [ ]
Philip St. George Cocke
Sally Elizabeth Courtney (Bowdoin) Cocke
Sarah B. Campbell
Tomlin
Tomlin Braxton
W. W. Tomlin
[Corbin] Braxton
Albemarle County, Virginia
Anne Arundel County, Maryland
Baltimore, Maryland
Falmouth, Virginia
Fluvanna County, Virginia
Hampton, Virginia
Hanover County
Hanover, Virginia
King William County, Virginia
Lexington, Virginia
Lynchburg, Virginia
Maryland
Prince Georges County, Maryland
Richmond County, Virginia
Richmond, Virginia
Spotsylvania County, Virginia
Virginia
Wilderness