A Collection in the
Special Collections Department
Accession number 38-137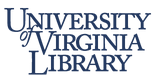 University of Virginia Library
Albert and Shirley Small Special Collections Library
University of Virginia
Charlottesville, Virginia 22904-4110
USA
Phone: (434) 243-1776
Fax: (434) 924-4968
Reference Request Form:
https://small.lib.virginia.edu/reference-request/
URL:
http://small.library.virginia.edu/
© 1997 By the Rector and Visitors of the University of Virginia. All rights reserved.
Funded in part by a grant from the National Endowment for the Humanities.
Processed by: Special Collections Department Staff
Repository
University of Virginia. Library. Special Collections Dept. Alderman Library University of Virginia Charlottesville, Virginia 22903 USA
Collection Number
38-137
Title
Brooke Family Papers 1792-1927
Extent
100 items
Collector
Mr. and Mrs. John Brooke
Location
Language
English
---
Access Restrictions
Collection is open to research.
Use Restrictions
See the University of Virginia Library's use policy.
Preferred Citation
Brooke Family Papers, Accession 38-137, Special Collections Department, University of Virginia Library
Acquisition Information
These papers (collection # 38-137) were given to the Library by Mr. and Mrs. John Brookeof Staunton, Virginia, on December 17, 1932.
Funding Note
Funded in part by a grant from the National Endowment for the Humanities
---
This collection of material from the Brooke Family, and related Berkeley Familyand Carter Family, consists of 102 letters, 1792-1927, chiefly the correspondence between Robert S. Brooke, and his wife Margaret Lyle (Smith) Brookeof Staunton, Virginia, married ca. 1836, written chiefly while Brooke served as a delegate in the Virginia General Assemblyrepresenting Augusta County, Virginia, 1831-1832, 1834-1836, and 1841-1843.
Brooke writes his wife Margaret concerning his illness (November 5,7, & 10); the lawsuit of James Lyle's heirs against James M. Gaines(June 27, 1836; December 14, 1838; and May 7 & 18, 1840); the affairs of the Thomas Family(February 16-17, 1842); the fraud of Senator William Todagainst the Bank of Virginia(March 5, 1842); male views about the experience of childbirth (January 16, 1843); and generally discusses his social and political experiences while in Richmond, Virginia. Margaret usually writes with news of their family and community, and her running of the household in his absence. Two of her letters reveal her attitude towards the "correction" of slaves and the difficulties in hiring out their slaves (March 12, and December 26, 1842).
Other topics in the correspondence include: religious attitudes (December 28, 1824); the church consecration at Hanover Court House(April 28, 1832); Robert S. Brooke's intended marriage (November 2, 1835); a fire at Staunton, Virginia(October 6, 1838); the appointed office of marshal (May 1, 1841); John F. Brooke's letters to his father while in the United States Navy(June 2,14,22, & July 24, 1841); a petition to Brooke requesting him to be a candidate for the Assembly (ca. 1840) and requesting that the 40th Regiment of Virginia Militiain Pendleton County, Virginiabe divided (February 18, 1842); a plea for Brooke to oppose the reorganization of the district to combine Augusta County, Virginiaand Rockingham County, Virginia(January 18, 1843); a discussion regarding modification of the law in relation to the Western Asylumat Staunton, Virginia(January 21, 1843); the selling of slave families as a unit (March 6, 1850); a petition of Ann B. Berkeleyfor settlement of an estate to allow the purchase of a house for her in Staunton, Virginia(ca. 1856; April 22, 1856; March 18, 1861; & March 25, 1863); and a reference to the selling of Indians to the South as slaves by the New England colonies and to supporting the League of Nations(April 25, [19]27).
Copies of the wills of Charles Carter(1806), Nelson Berkeley(February 27, 1849) and Betty Landon Berkeley(March 6, 1866) are also present in the collection.
Ann B. Berkeley
Betty Landon Berkeley
Charles Carter
James Lyle
James M. Gaines
John Brooke
John F. Brooke
Margaret Lyle (Smith) Brooke
Nelson Berkeley
Robert S. Brooke
William Tod
Augusta County, Virginia
Hanover Court House
Pendleton County, Virginia
Richmond, Virginia
Rockingham County, Virginia
Staunton, Virginia