A Collection in
The Arthur J. Morris Law Library, Special Collections
Collection Number Mss 77-1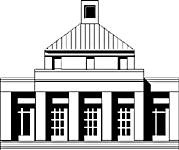 University of Virginia, Arthur J. Morris Law Library
Special Collections
Arthur J. Morris Law Library
University of Virginia
Charlottesville, Virginia 22903
USA
Phone: (434) 924-3023
Fax: (434) 924-7238
Email:
archives@law.virginia.edu
URL:
http://archives.law.virginia.edu/
© 2001 By the Rector and Visitors of the University of Virginia. All rights reserved.
Funding: Web version of the finding aid funded in part by a grant from the National Endowment for the Humanities.
Processed by: Special Collections Staff
Repository
Special Collections, University of Virginia Library
Accession number
Mss 77-1
Collection
Papers of Frederick D. G. Ribble 1920-1965
Physical Characteristics
The collection is comprised of 32 boxes.
Language
English
Abstract
The Frederick D.G. Ribble papers document his years as professor and dean at the University of Virginia Law School, his service on professional boards and committees, the legal cases in which he was directly involved or interested, and, to a limited extent, his personal life before his marriage.
---
Access
There are no restrictions.
Use Restrictions
There are no restrictions.
Preferred Citation
The Papers of Frederick D.G. Ribble, Mss 77-1, Box Number, Special Collections, University of Virginia Law Library.
---
Frederick D. G. ("Deane") Ribble was born on January 14, 1898 in Culpeper, Virginia to Carolina Stribling Marshall, granddaughter of John Marshall, and Frederick Goodwin Ribble, an Episcopal minister. The family later lived in Fredericksburg where Rev. Ribble was head of the Bishop Payne Divinity School, a seminary for Negroes. Deane had a brother, John, killed in World War II, and four sisters, Mildred, Elsie, Carolina and Frances. In December of 1940 he married Mary Mason Anderson of Richmond, and they had one son, Frederick Goodwin, who lives in Charlottesville.
After receiving a B.A. from the College of William and Mary in 1916, he came to the University of Virginia where he earned an M.A. in 1917 and an LL.B. in 1921. Later in that year he became the youngest member of the law faculty at Virginia and was promoted to full professor by 1927. After receiving and S.J.D. from Columbia in 1937, he was asked to become dean of the Law School at the University of Missouri, he decided to return to Charlottesville and continued teaching full-time at the Law School until 1937 when he became acting dean. He assumed the position of dean in 1939 and remained in that job until 1963. Although his wife died in 1964, he continued living in Pavilion X, their home of 25 years, and taught one or two law classes each year until he retired in 1966. Deane Ribble died December 3,1970.
During the years that Ribble was dean, the Law School underwent tremendous change. In the thick of World War II, enrollment plummeted to 40: "about one-fourth women, some few persons in the Navy...and a goodly collection of 4 F's," as he described it. Only a handful of faculty members remained in Charlottesville, since many of them, Ribble included, served either on active duty or in civilian war-time jobs. One of Ribble's primary endeavors after the war was to provide a transition program for veterans whose legal education had been interrupted. The Law School began offering courses year-round to accommodate them. At the same time he worked to attract and retain outstanding scholars on the faculty by making salaries competitive. Soon thereafter, he began planning for the enlargement of Clark Hall and the expansion of the library holdings. In 1951-52 the Law School Foundation was established with Ribble's guidance, as well as that of alumni Walter Brown and Joseph Hartfield. By the time Ribble left the deanship, the Law School's enrollment had doubled.
A respected constitutional law scholar Ribble taught that subject, as well as real property, and public utilities. In addition to numerous law review articles, his publications included State and National Power over Commerce in 1937, and the second edition of Minor on Real Property in 1946. In addition, Ribble was involved in a number of extracurricular professional activities. In 1924 he received a presidential appointment as alternate member to the Board of Appeals in Visa Cases. While serving as dean of the Law School part-time, he also worked in Washington helping the Board with its enormous backlog of cases from World War I. In 1944 he took leave of absence from the Law School and became a full member of the Board. From 1946 to 1951 he was on the U. S. Commission for UNESCO and was a delegate to the UNESCO Conferences in Beirut, 1948, and Paris, 1951. He also represented the United States at the 1950 Conference on Freedom of Information in Geneva.
Ribble was a strong advocate of civil rights and worked actively for the cause in the 1960s. He was especially disturbed by the closing of Prince Edward County's public schools and helped form the Free School Association which provided catch-up education for black children during the last school year (1963-1964) in which the public schools were closed. This successful program, for which Ribble was treasurer, was funded by donations from all over the country and supported by the office of U.S. Attorney General Robert F. Kennedy, a former student of Ribble.
He was secretary-treasurer of the Association of American Law Schools in 1948-1950 and president in 1951. During the fifties and sixties, he was a member of the American Bar Association's Section of Legal Education, serving as chair in 1961-1962. In 1955-1956 he served as president of the Virginia State Bar Association. He was awarded honorary degrees from Washington and Lee University in 1949, the College of William and Mary in 1952, and Northwestern University in 1960.
The Frederick D.G. Ribble papers document his years as professor and dean at the University of Virginia Law School, his service on professional boards and committees, the legal cases in which he was directly involved or interested, and, to a limited extent, his personal life before his marriage.
The first series (13 boxes) is comprised of files found in one cabinet and spans 1920 to 1947; the second series (17 boxes) from the other cabinet overlaps Series I chronologically, covering 1941 to 1965. Ribble did the filing for the first series, and his secretary, for the second. Series III(1 box), material once interfiled in the Dean's Papers, contains primarily personal correspondence, 1923-1960.
Much of the first series concerns Ribble's teaching: notes and clippings regarding cases, student's papers that he saved, copies of exams, and some correspondence and documents relating to subjects he taught. The most substantive of these files are Constitutional Law, Commerce, and Real Property, major areas of interest to Ribble in the twenties and thirties. There is a good deal of correspondence and other material on the post-war years of growth at the Law School, as well as on the educational problems of returning veterans. A transition program was a major concern to Ribble, and he communicated with many prominent people in legal education in regard to it. Near the end of Series I is a substantial collection of material from Ribble's years on the Board of Appeals in Visa Cases. Finally there are some personal letters from his family, as well as what appear to be most of his personal financial papers from the twenties and thirties.
Series II has very little Law School or personal material, but instead is made up of papers generated by Ribble's extracurricular interests and involvement. Civil rights and related subjects are predominant in this series, from notes and clippings on the Gray Commission's Report (1955) to an extensive file on the Prince Edward Free School Association (1963-1965). There is a large body of correspondence and reports relating to Ribble's work on the ABA's Section on Legal Education. In addition, there is evidence of his contributions to such efforts as the China Legal Education Committee, the Permanent Committee of the Oliver Wendell Holmes Devise, of which he was a member, the restoration of the East Lawn Gardens of the University, UNESCO, the United Negro College Fund and the Virginia State Bar Association. Finally, there are extensive records from seminars on Constitutional Law and Professional Ethics which he taught just before retirement. As in earlier days, he saved notes, class papers exams, etc. from the classes.
Series III, personal correspondence, has a few topical folders, but is otherwise arranged chronologically.
Boxes: 1-13
Box 1

Accretion: Notes n.d.

Box 1

Adverse Possession: Notes, Clippings, Class Papers 1926, n.d.

Box 1

Association of American Law Schools: Correspondence and Reports (2 folders) 1943-1944

Box 1

Bailments and Carriers: Notes n.d.

Box 1

Bar association (Virginia State) Committee: Correspondene 1933-1937, n.d.

Box 1

Biographical Notes re Raleigh C. Minor and Others: Printed Matter n.d.

Box 1

Books: Correspondence 1933 May 9

Box 1

Business: Printed Matter 1921 June

Box 1

Carnegie Fund: Notes 1933 March 22

Box 1

Barriers of Goods: Notes, Clippings, and Class Papers 1931 July 8; n.d.

Box 1

Cariers of Passengers: Notes, Class Papers n.d.

Box 1

Case Book on Real Property: Notes and Correspondence 1926 April 3; n.d.

Box 1

Civil Rights; Leaflet 1935-1937, n.d.

Box 1

Claiborne Case: Correspondence, Notes, Brief 1935-1937, n.d.

Box 2

Commerce: Notes, Clippings n.d.

Box 2

Commerce "R.C.M." (Notes Handwritten by Raleigh Colston Minor) n.d.

Box 2

Commerce -- Nature of Power: Note cards n.d.

Box 2

Commerce -- Power to Prohibit: Notes n.d.

Box 2

Commerce and State Police Power: Notes n.d.

Box 2

Commerce -- Subject of the Power, Tentative Form: Notes [1933?]

Box 2

Commerce -- Subjects of the Power; Summary and Conclusion: Notes n.d.

Box 2

Commercial Law: Notes 1920-1921

Box 2

Conference [of Virginia Bar Association Law Schools]: Correspondence and Notes 1939-1940

Box 2

Conflict of Laws: Mimeographed Material, Notes 1931-1932

Box 2

Congress -- Peace of Purpose, Motive or Intent: Notes n.d.

Box 2

Conditions: Notes, Clippings, Class Papers 1926

Box 2

Constitutional Law: Notes, Clippings, Correspondence 1924-1927

Box 3

Constitutional Law: Typed Manuscript of an Article by Lewis F. Powell, Jr. and Reprinted Articles by Thomas Reed Powell 1932-1935

Box 3

Constitutional Law -- "Used 35": Notes, Clippings, Booklets 1936-1940

Box 3

Constitutional Law -- Commerce Dissertation: Citation Corrections n.d.

Box 3

Constitutional Law 00 Commerce and New Deal Cases: Clipping 1934

Box 3

Constitutional Law -- Current National Legislation: Correspondence re Home Owners' Loan Act 1933

Box 3

Constitutional Law -- National Housing Administration (original and carbon copy of an opinion) 1935 September 16

Box 3

[Constitutional Law] New Deal -- N.R.A., etc. (carbon copies of court rulings) ca. 1934

Box 3

Constitutional Law -- Proper Plaintiffs: Notes n.d.

Box 3

"Working Synopsis of Constitutional Law" n.d.

Box 3

"Problems in Constitutional Law" (heavily marked study guide) n.d.

Box 3

Constitutional Problems: Class Papers 1936

Box 3

Conveyances: Notes, Clippings, Class Papers 1926

Box 3

Co-tenancy: Notes, Clippings, Class Papers 1925-1926

Box 3

Covenants: Notes, Clippings 1925-1926

Box 3

Curriculum: Report on Teaching Load 1937

Box 3

Curtesy: Notes, Clippings, Correspondence, Class Papers 1924

Box 3

Dedication: Clippings 1926

Box 4

Deeds: Notes, Clippings, Correspondence, Class Papers 1925, 1937

Box 4

Delegation of Legislative Power and Division of Power: Notes 1931-1935

Box 4

Descent and Distribution: Notes, Class Papers 1924-1925

Box 4

Dower: Clippings, Class Papers 1925, 1934

Box 4

Due Process of Law: Clippings, Notes 1922, 1926

Box 4

Easements: Notes, Clippings, Class Papers 1926-1926

Box 4

Economics: Notes 1926

Box 4

Estates: Notes, Clippings, Brief, Class Paper 1926, n.d.

Box 4

Estoppel: Notes, Clippings 1925-1926

Box 4

Examinations and Quizzes (6 folders) 1910-1940

Box 5

Executory Interests: Notes, Class Papers 1926

Box 5

Ex Post Facto Laws: Notes, Clippings 1925

Box 5

Federal Trade Commission: Clipping n.d.

Box 5

Financial Notes: Correspondence 1929

Box 5

Fixtures: Notes, Clippings, Class Papers 1925-1926

Box 5

Fraud, State of: Clippings 1925-1926

Box 5

Gibbons v. Ogden: Notes n.d.

Box 5

Grades 1922-1925; n.d.

Box 5

Incorporeal Hereditaments: Notes n.d.

Box 5

Indictments: Clippings 1925

Box 5

Infants: Clippings 1925-1926

Box 5

International Law: Notes, Near-print and Booklets re League of Nations 1932; n.d.

Box 5

International Organization: Notes, Memoranda, etc. 1944

Box 6

Investments and Speculations: Personal Records, Statements, etc. 1932-1936

Box 6

Juries: Clippings n.d.

Box 6

Kappa Sigma 1925-1930

Box 6

Labor and the Law: Clipping n.d.

Box 6

Land and Tenant -- Injuries: Notes, Clipipings, Carbon Copy of Lecture 1925, 1934, n.d.

Box 6

Landlord and Tenant: Notes, Clippings, Class Papers 1925-1926

Box 6

Land Ownership: Notes, Clippings, Class Papers 1936, n.d.

Box 6

Law Review Case: Letter and Case 1927-1928

Box 6

Law School: Notes, Statistics ca. 1935

Box 6

Law School -- Correspondence, Statistics re War Problem (e.g. credit for military service, law library) 1940-1942

Box 6

Law School -- Correspondence re Expansion of Library, Increase in Professors Salaries 1943-1944

Box 6

Law School: Correspondence re Expansion of Clark Hall, Increasing Faculty Salaries, Refresher Courses for Returning War Veterans 1943-1947

Box 7

Legal Clinic: Correspondence 1936-1937

Box 7

Legal Miscellany: Notes, Clippings 1923; n.d.

Box 7

Legislation: Notes, Clippings 1939; n.d.

Box 7

Licenses: Notes n.d.

Box 7

Lien: Notes, Clippings 1925

Box 7

Married Women Conveyances: Class Papers 1925

Box 7

Married Women's Property -- Husband and Wife: Correspondence, Notes, Clippings 1925, 1933

Box 7

Mechanics' Lien: Clippings 1925-1926; 1934

Box 7

Mines and Minerals: Notes, Clippings 1925

Box 7

Miscellany n.d.

Box 7

Miscellaneous Items (Personal and Professional) left unfiled [1920-1930]

Box 7

Miscellaneous Booklets, Unfiled 1933-1936

Box 7

Mortgages: Notes, Clippings, Term Papers ca. 1925-1927

Box 7

Municipal Corporations: Notes, Draft of Paper, Clippings 1935; n.d.

Box 7

["Constitutional Aspects of N.R.A."]: Draft of Speech, Clipping 1934

Box 7

Negro Case (An Unidentified Black Woman Applied for Admission to the University of Maryland Graduate Program]: Several Drafts of a Memorandum, Correspondence (2 folders) ca. 1936

Box 7

Perpetuities: Correspondence, Notes, Term Paper 1926, 1931

Box 7

Personal: Correspondence, Vita, Book Reviews, Will, Other Family Papers 1937-1946, n.d.

Box 8

[Personal]: Correspondence with Friends, Colleagues, Professors, Students, etc. 1925-1938, n.d.

Box 8

Personal: Letters from FDGR's Mother and Sisters to Him 1925-1937; n.d.

Box 8

Personal: Financial Papers 1920-1940

Box 8

Philosophy Notes n.d.

Box 8

Philosophy: Near Print Copies of Decisions n.d.

Box 9

Legal Philosophy Notes 1931, n.d.

Box 9

Police Power: Clippings 1926, n.d.

Box 9

Powers: Notes and Clippings 1926, n.d.

Box 9

Prescription: Notes, Clippings, Class Papers 1925-1926

Box 9

Pretermitted Children: Notes, Clippings 1925, n.d.

Box 9

Public Utilities: Class Papers 1936, 1938

Box 9

Purchasers for Value: Clippings 1925

Box 9

Raven Society: Near Print Copy of Constitution n.d.

Box 9

Real Property -- General: Notes n.d.

Box 9

Real Property -- General-- Used '35: Notes, Clippings [1935]

Box 9

Real Property: Class Papers 1926

Box 9

Receipts and Bills: Miscellaneous Financial Papers 1929-1930

Box 9

Remainders: Notes, Clippings, Term Papers 1925-1926, n.d.

Box 9

Reservations and Exceptions: Clippings 1926

Box 9

Reversions: Notes n.d.

Box 9

Scholarships: Correspondence 1927-1929

Box 9

Securities and Exchange Commission: Clipping 1927

Box 9

Specific Performance: Clipping 1925

Box 10

Speeches: Notes and Handwritten Drafts. Speech topics include FDR and the Supreme Court, State Right's and Taxes, Alumni and the University, the Value of Education, Law and Religion, the Founding of Omicron Delta Kappa at U.Va., and Liberty under the American Constitution (2 folders) [ca. 1920-1930]

Box 10

Speech and the Press, Freedom of: Letter, Notes, Clippings 1929, n.d.

Box 10

Statutes: Letter n.d.

Box 10

Student Employment: Correspondence 1929-1930

Box 10

Taxation: Class Papers (2 folders) 1933-1937

Box 11

Personal Taxes: Financial Papers, Notes, Calculations 1933-1940

Box 11

Titles, Examination of Titles: Notes, Copy of Continuation -- Certificate of Title, Clippings, Class Paper 1925-1932, n.d.

Box 11

Trusts: Clippings 1925-1926

Box 11

Vendor and Purchaser: Clippings 1925-1926

Box 11

University of Virginia: Copy of Letter to J. L. Newcomb re Scholarships 1936

Box 11

Board of Appeals in Visa Cases: Notes and Memoranda (see also Series II "Visa") (e folders) [1942-1945]

Box 11

Board of Appeals in Visa Cases -- Annual Reports, Notes, Memoranda [1942-1945]

Box 11

Board of Appeals in Visa Cases -- Enemy Aliens: Memoranda [1942-1944]

Box 11

Board of Appeals in Visa Cases -- Survey of Cases: Notes, Memoranda [1942-1943]

Box 12

Board of Appeals in Visa Cases -- Duplicates: Mostly Carbon or Handwritten Drafts [1942-1945]

Box 12

Waste: Notes n.d.

Box 12

Waters and Watercourses: Notes, Clipping, Class Paper 1924-1926

Box 12

Wills: Notes and Clippings n.d.

Box 12

Words and Phrases: Clippings 1926

Box 12

Zoning (Racial): Notes n.d.

Box 12

Miscellaneous Notes Found in Random Order n.d.

Box 12

Note Cards Found in Random Order (4 folders) n.d.

Box 13

Note Cards Filled by FDGR (3 folders) n.d.

Box 13

Deed with Broken Seal [1590?]
Boxes: 14-31
Box 14

Lindsay Almond -- Correspondence 1963

Box 14

ABA -- General Correspondence 1960-1965

Box 14

ABA -- Correspondence re Reservations 1962-1964

Box 14

ABA -- Correspondence, etc. re Financial Matters 1961-1962

Box 14

ABA Journal -- Correspondence 1954-1965

Box 14

Conference of British, Canadian and American Law Teachers: Material Relating to the Conference 1960

Boxes 14-16

ABA -- Section on Legal Education : Correspondence 1955-1964

Box 16

ABA -- Section on Legal Education: Reports of Meetings, Agenda, Inspection Reports 1961-1962

Box 16

ABA -- Section on Legal Education -- Inspection of New York Law School: Correspondence 1961-1963

Box 16

ABA -- Section on Legal Education -- Texas Report: Correspondence, Memoranda 1959

Box 16

ABA -- Section on Legal Education -- Inspection Reports: Near-print Copies 1956-1964

Box 17

ABA -- Miscellaneous Printed and Near-print Material (3 folders) 1957-1964

Box 18

American Bar Foundation -- Correspondence and Booklets re ABF 1962-1964

Box 18

American Law Institute -- Correspondence 1962-1965

Box 18

Baltimore, University of -- Thomas G. Pullen: Correspondence re Law School 1963-1965

Box 18

Bill of Rights: Copiies of Speeches and Printed Matter re National Task Force to Improve Teaching of the Bill of Rights, of which FDGR was a member 1962

Box 18

Buffalo Bill's Case: Correspondence re a case on which FDGR worked 1953-1955

Box 18

Bullanbear: Correspondence with Laurens H. Rhinelander 1964

Box 18

Bunn, Charles: Correspondence and Drafts of Speech 1964

Box 18

China Legal Education Committee: Correspondence, Reports and Other Documents for this Committee on which FDGR served (2 folders) 1945-1947

Box 18

Civic Responsibility, National Council for: Correspondence and Reports 1964

Box 18

Civil Liberties: Correspondence, Printed Matter 1962-1965

Box 18

Civil Rights: Correspondence, Reports, and Articles; Correspondents include Senator A. Willis Robertson 1958, 1962-1865

Box 19

Clark Committee (ABA): Corresondence 1958-1959

Box 19

Class Book -- Statistical Records: Surveys made of the Law School Class of 1922 1951-1952

Box 19

Columbia University -- Center for Research and Education in American Liberties: Correspondence, Printed Matter 1965

Box 19

Conscientious Objectors (Opinions) -- for Possible Use Fall 1965: Copy of Letter and Brief 1964

Box 19

Constitutional Law: Seminar Schedules 1954-1965

Box 19

Constitutional Law -- Preliminary Class Rool 1964

Box 19

Constitutional Law -- Seminar Cases: Class Papers (4 folders) 1964-1965

Box 19

Constitutional Law -- Seminar: Exams and Exam Material 1964-1965

Box 19

Constitutional Law -- Exam Questions 1962-1964

Box 19

Constitutional Law -- Seminar Material: Notes, Clippings, etc 1962

Box 20

" Standing to Sue in Constitutional Questions" / "A Proper Party Plaintiff in Constitutional Cases" n.d.

Box 20

Constitutional Law -- Book: Drafts of an Untitled Manuscript (8 folders) n.d.

Box 20

Constitutional Law -- State Taxation and Interstate Commerce: Letter and Trial Memorandum 1956

Box 20

Constitutional Law -- AALS: Correspondence, Research, etc. for a Collection of Essays FDGR helped edit 1960-1961

Box 20

Constitutional Law: Letter Requestion FDGR's Opinion on the Constitutionality of S. 1731 1963

Box 20

Constitutional Law: Correspondence, Notes, Clippings, etc. 1962-1965

Box 20

Constitutional Law: Correspondence, Several Drafts of Article, Class Paper, Clippings 1962-1965

Box 20

Constitutional Law: Miscellaneous Correspondence 1941-1959

Box 20

Constitutional Law: Miscellaneous Reports, Memoranda, etc n.d.

Box 21

Constitutional Law: Newsclippings ca. 1950

Box 21

Constitutional Law: Printed Matter ca. 1945-1960

Box 21

Constitutional Rights: Staff Report of Senate Subcommittee 1965

Box 21

Consultation and Cases: Correspondence with Colgate W. Darden and A. Willis Robertson, among others 1962-1963

Box 21

Miscellaneous Corresondence: Correspondents include Lewis F. Powell, Jr. 1953-1965

Box 21

Counseling Lawyers, Doctors, and Clergymen -- Tentative 1963

Box 21

Cushman Virginia Corporation v. Donald C. Barnes: Maps, Transcripts, Briefs, Memoranda, etc. (2 folders) 1962-1965

Box 22

Colgale W. Darden -- Correspondence 1962-1964

Box 22

Dean's Report with Related Letters 1962-1963

Box 22

Dowling Case: Printed Matter 1948, n.d.

Box 22

Ford Foundation: Letter and Copy of Proposal 1955

Box 22

Gerhard A. Gesell [Chairman of Committee on Equal Opportunity in Armed Forces]: Correspondence, Reports, etc 1962-1963

Box 22

Glendale Farm (belonging to Ribble family): Financial Records (3 folders) 1943, 1956-1958

Box 22

Gray Commission [appointed 30 August 1954 by Virginia Governor Thomas R. Stanley to examine the effects and to make recommendations in light of the Supreme Court's ruling in Brown v. Board of Education]: Notes and Clippings 1955

Box 22

Veit A. Hain, Jr.: Correspondence 1961-1962

Box 23

In forma pauperis: Correspondence re cases for which FDGR and Daniel J. Meador were appointed counsel 1962-1963

Box 23

[Appeal in forma pauperis] Holly v. Smyth: Correspondence, Briefs, notes 1959-1961

Box 23

[Appeal in forma pauperis] Jones v. Cunningham: Correspondence, Briefs, etc. 1961-1963

Box 23

Oliver Wendell Holmes Devise -- Permanent Committee: Correspondence, Reports, Agenda, etc. (3 folders) 1956-1965

Box 23

Judge Advocate General's School: Correspondence and other material, including a history of the first tenn years of the school 1962-1964

Box 24

Robert F. Kennedy Correspondence 1961-1965

Box 24

Law Review Article [?] re Roscoe Pound 1964, n.d.

Box 24

Law School Appointments Committee: Correspondence 1964-1965

Box 24

Law School Association: Reports, Correspondence, etc. 1962-1965

Box 24

Law School Curriculum Committee: Reports 1964-1965

Box 24

Restoration of the East Lawn Gardens: Correspondence, Clippings, Booklet prepared for presentation 1960-1965

Box 24

Lawyers' Committee for Civil Rights under Law: Correspondence 1963-1965

Box 24

Legal Clinics and Professional Responsibility: Correspondence, Reports, Printed Matter 1962-1963

Box 24

Litigation of Interest: Correspondence, petition, briefs 1964-1965

Box 24

Carl McFarland -- Plan for Education for Government Service: Correspondence, Proposal 1965

Box 24

Miscellany: Unrelated and unidentifiable correspondence and printed matter 1932-1963; n.d.

Box 25

Military Chaplains' Association of the U.S.: Correspondence 1965

Box 25

University of Missouri Lectures: Correspondence 1963-1965

Box 25

National Commission on Accrediting: Correspondence 1961-1963

Box 25

Office Supplies: Correspondence 1964

Box 25

Oklahoma [See also "Buffalo Bill" case]: Correspondence, Documents 1953-1955

Box 25

Pamphlets -- General 1891-1962

Box 25

Presidential Inauguration Official Program 1965

Box 25

Prince Edward Free School Association (PEFSA): General Correspondence with Robert P. Daniel, Colgate Darden, Jr., Thomas Henderson, Earl H. McClenny, William vanden Heuvel, Neil V. Sullivan, among others (3 folders) 1963-1965

Box 25

PEFSA: Correspondence and lists re contributions (2 folders) 1963-1964

Box 26

PEFSA: Minutes of the Board of Trustees 1963

Box 26

PEFSA -- Corporate: Correspondence and Documents re Formation of the Association 1963

Box 26

PEFSA: Speeches, Articles, etc. re Free School and related issues, by FDGR and others 1963-1964

Box 26

PEFSA: Reports from Superintendent Sullivan and others (2 folders) 1963-1964

Box 26

PEFSA: Sullivan Statement in Oakland ; research material 1964

Box 26

PEFSA: Contract and other papers re Superintenden Sullivant 1963

Box 26

PEFSA: Miscellaneous Reports, Proposals, etc. (2 folders) 1963

Box 27

PEFSA: Newsclippings (2 folders) 1963-1964

Box 27

PEFSA: Yearbook for R. R. Moton High School presented to FDGR 1964

Box 27

Professional Ethics Seminar: Papers, Grades, Correspondence 1963-1964

Box 27

Professional Ethics Seminar Problems (6 folders) 1963-1964

Box 28

[Professional Ethics] Criminal Law and Professional Responsibility -- Seminar Material 1965

Box 27

Publications of U.Va. Faculty: Correspondence, bound essay, lists 1965-1966

Box 28

Raven Society: Correspondence 1964

Box 28

Reapportionment: Reports, plans, clippings 1964

Box 28

Religion in the Schools: Copies of statements 1962-1964

Box 28

University of Richmond -- Law Day Speech: Correspondence, drafts of speech 1965

Box 28

Ross Essay Contest of ABA: Correspondence 1964

Box 28

Senate Judiciary Committee: Staff report 1965

Box 28

Speeches: Drafts with corrections, printed articles covering topics and occasions such as constitutional law, Thomas Jefferson and John Marshallm dedication of court houses in Charlottesville and Lynchburg, and bar association and law review banquets 1950s

Box 29

Speeches of George E. Allen and Seward Reese 1963

Box 29

State Remedies for Union Discrimination: Research notes, draft, clipping [1960s]

Box 29

Stribling: Correspondence between FDGR and his cousin 1965

Box 29

Supreme Court: Clippings, copy of letter 1964-1965

Box 29

Supreme Court: Notebook kept by a layman and sent to FDGR in 1954 1934-1954

Box 29

UNESCO: Correspondence 1954-1960

Box 29

UNESCO: Bound notebook of material for committee work at the Conference on Freedom of Information in Geneva 1950 March 1-15

Box 29

Unidentified typd manuscripts ca. 1956-1964

Box 29

United Negro College Fund: Correspondence, reports 1962-1963

Box 29

Virginia State Bar Ideas: Correspondence, printed matter, text of trial demonstration 1955-1956

Box 29

Visa Cases -- Board of Appeals [1940s]

Box 29

Voter Registration Bill (H.R. 6400): Correspondence, copies of statements, clipping 1965

Box 30

Washington and Lee: Drafts of articles and speeches. Topics include interstate commerce, segregation, and the courts (2 folders) 1956, n.d.

Box 30

Fred Wallace Case: Correspondence, copies of documents (3 folders) 1963-1965

Box 31

Ribble and his sisters at Glendale Farm [1930s]

photographs

Box 31

Professional Ethics Seminars [1960s]

audiotapes

Box 31

Tax and Constitutional Law n.d.

phonodiscs
Box: 32
Box 32

United State Military Academy -- Correspondence 1949-1950

Box 32

Correspondence with Donald R. Richberg re Oklahoma Indian Tax Exemption Claim 1953

Box 32

Correspondence about speaking engagements; two printed speeches 1953-1954

Box 32

Personal Correspondence (6 folders) 1923-1960

Box 32

Personal Financial Correspondence 1951-1953