A Collection in
Roanoke Public Libraries
Accession Number 1983.1.1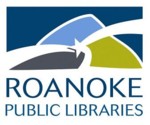 Roanoke Public Libraries
Roanoke Public Libraries
706 South Jefferson Street
Roanoke, Virginia 24016 USA
Phone: (540) 853-2073
Email:
virginiaroom@gmail.com
URL:
http://www.roanokeva.gov/library
© 2010 By the Roanoke Public Libraries. All rights reserved.
Processed by: Special Collections Staff
Repository
Roanoke Public Libraries
Accession Number
1983.1.1
Title
Isidor Steve Brody Papers 1889-1978
Physical Characteristics
1 record storage box, 1 suitcase
Language
English
---
Access Restrictions
There are no restrictions.
Use Restrictions
There are no restrictions.
Preferred Citation
No known restrictions on papers. Virginia Room copy fees apply. Isidor Steve Brody Papers, Accession #1983.1.1, Roanoke Public Libraries, Roanoke, VA
Acquisition Information
Donor information unavailable.
---
Born March 12, 1889 in Kiev Russia, Isidor Steve Brody came to the United States in 1906 at the age of 17. He became a U.S. citizen in 1912. In 1916, Brody enlisted in the army as a medic and fought with the American Expeditionary Force in France. He came to Roanoke in 1935, serving first at the Veterans Affairs Hospital in Salem, VA, then at the Veterans Affairs Regional office from 1946 until his retirement in December 1958. An active member of the community, Brody helped establish a unit of the United Service Organization and the first War Mothers Chapter in the Roanoke Valley. He was an active member in the American Legion, Veterans of Foreign Wars, and Disabled American Veterans ad received numerous awards and honors for his patriotism.
Roanoke World-News editor M. Carl Andrews said of Brody, "It requires a person born in a country without basic human rights to fully understand and demonstrate his love for our America...[n]o other person in Roanoke ever did so much to honor that [American] flag in his lifetime." He unselfishly made financial contributions to many civic organizations, most notably the Boy Scouts of America. Brody is best known for donating and placing a United States flag in almost every building in the City of Roanoke. (The last flag that he donated was at the dedication of the Roanoke Civic Center in 1971. The Steve Brody Room in the Main Library of the Roanoke Public Libraries was named in his honor in 1983. Remembered as Roanoke's Russian-born patriot, Brody died on November 20, 1978.
The Isidor Steve Brody Papers are comprised of documents, photographs, and artifacts that relate to community work done by Brody in Roanoke from 1953-1978. Documents include a biographical timeline of military service, news clippings, awards, stars of David, war enlistment cards, Christmas cards (including images of local families) and correspondence (1951-1977). Photographs and negatives include portraits of Brody from WW I - 1978, public events (flag dedication ceremonies, picketing during Vietnam, festivals in Elmwood Park and Victory Stadium); streetscapes and local buildings; small group photos (award ceremonies, WDBJ 7 TV man of the week award ceremony); and collages of awards, news clippings, and photographs of Brody. Artifacts include war registration cards, wallets with all personal contents, a scrapbook, yamikas, suitcase, flag and various awards and trophies.
Documents are arranged by document format and chronilogically there under. Photographs and negatives were seperated and organized by subject. Artifacts are arranged according to type and size. The Isidor Steve Brody Papers had no original order at the time of donation.
Brody
Isidor Steve Brody
Roanoke Virginia
---
Correspondence, 1951-1977