A Collection in
Roanoke Public Libraries
Accession Number 2014.4.22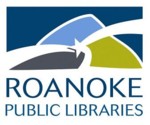 Roanoke Public Libraries
Roanoke Public Libraries
706 South Jefferson Street
Roanoke, Virginia 24016 USA
Phone: (540) 853-2073
Email:
virginiaroom@gmail.com
URL:
http://www.roanokeva.gov/library
© 2014 By the Roanoke Public Libraries. All rights reserved.
Processed by: Special Collections Staff
Repository
Roanoke Public Libraries
Accession Number
2014.4.22
Title
A Guide to the Records of the Elmwood Park Century Project
Physical Characteristics
1 legal-size storage box
Language
English
---
Access Restrictions
There are no restrictions.
Use Restrictions
There are no restrictions.
Preferred Citation
Records of the Elmwood Park Century Project, Accession #2014.4.22, Roanoke Public Libraries, Roanoke, VA
Acquisition Information
Donor unknown
---
In 1978, the City of Roanoke and downtown business community commissioned a $100,000 study to evaluate the development potential of Roanoke's downtown core area and to prepare a plan for revitalizing it. The Elmwood Park Century Project is one of the recommendations from the study that was approved by City Council as submitted to the public as a bond issue in 1979. The bond was issued and a committee was established to ensure that all development occurring in the project would be of certain design standards. The committee was chaired by Betty B. Wood, with the following members of the committee: Dorothy L. Gibboney, Byron A. Hicks, Mary Watkins, William Watts, Louis Goodwin, Vernon Jamison, Roma Pevler and George Vogel.
This collection consists of 1 legal-size record storage box containing 14 folders. Materials include: meeting minutes, plans (drawings and schematics), correspondence, lists of donors and news clippings. The date range of the collection is 1979 through 1981. One of the highlights of the collection is a list of donors, either of monetary contributions or who purchased trees dedicated to the memory of loved ones. Plans and schematics of the proposed park also provide an interesting glimpse at some of the ideas generated from the committee, some of which are visible in the park today. The collection is lacking in that some of the meeting minutes were not available.
Documents are arranged alphabetically by document type.
Records of the Elmwood Park Century Project
Box: 1