A Collection in
Special Collections and University Archives
Collection Number MG 6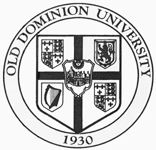 Special Collections and University Archives, Patricia W. and J. Douglas Perry Library, Old Dominion University Libraries, Old Dominion University
Special Collections
Perry Library
Old Dominion University
Norfolk, Virginia 23529-0256
USA
Phone: (757) 683-4483
Fax: (757) 683-5954
Email:
libspecialcollections@odu.edu
URL:
http://www.lib.odu.edu/special/
© 2001 By Rector and Board of Visitors of Old Dominion University.
Funding: Web version of the finding aid funded in part by a grant from the National Endowment for the Humanities.
Processed by: Special Collections and University Archives Staff
Repository
Special Collections and University Archives, Patricia W. and J. Douglas Perry Library, Old Dominion University Libraries, Old Dominion University
Collection number
MG 6
Title
Papers of Benjamin A. Banks 1900-1974
Physical Characteristics
18 Hollinger Document Cases and 1 Drop-front Print Box; 8 linear feet
Language
English
---
Access
Open to researchers without restrictions. Questions on literary property rights should be directed to the Special Collections Librarian.
Use Restrictions
No restrictions.
Preferred Citation
[Identification of item], Box [insert number], Folder [insert number and title], Papers of Benjamin A. Banks, Special Collections and University Archives, Patricia W. and J. Douglas Perry Library, Old Dominion University Libraries, Norfolk, VA 23529.
Acquisition Information
Gift of Helen G. Banks, May 18, 1976
Accession Number: A76-15
---
Benjamin A. Banks (original family name Bonk) was born, according to his own testimony, on May 18, 1884, in Baltimore, Maryland. Soon after his father's death his family moved to Norfolk, Virginia, where they had relatives living. Banks received his only formal education in Norfolk's public schools. He then studied law on his own and was admitted to the Virginia Bar in November 1909. He continued to practice law until his death on April 27, 1974.
From 1908 through 1913, Banks served as editor and publisher of The Galaxy, a literary magazine which he hoped would enjoy critical and financial success not only in Norfolk but throughout the South. His colleague in this unsuccessful effort was local poet George Viett, who remained Banks' close friend until his death in 1943. Banks' first forays into the political arena in Norfolk were quite successful. He served on the Norfolk Board of Alderman from 1908 to 1911 at which point he resigned to take up the seat he had recently won in the Virginia House of Delegates. Banks did not run for reelection however, and all his subsequent attempts to return to public office: Virginia State Senate (1923); Commonwealth's Attorney for Norfolk (1925); House of Delegates (1933, 1937) ended in defeat. Nonetheless, he played an active role in Norfolk's Democratic politics from the 1900's through the 1940's. He participated in most local election campaigns and was frequently called on to make radio speeches on behalf of the candidates. For example, he successfully supported Norman Hamilton against Colgate Darden for Congress in 1936 and then aided Darden to defeat Hamilton in 1938. Banks was elected Norfolk chairman of the Virginia Liberal League in 1918 and, in 1937, he helped found the Citizen's Democratic League, a group that supported candidates against the dominant local Democratic organization, with only limited success, until its demise in the early 1940's. Banks was also an active campaigner for Democratic presidential candidates from Woodrow Wilson to George McGovern. He was particularly active in the Roosevelt clubs that developed in the 1930's.
Banks was a prominent member of the Norfolk Jewish community and was especially interested in promoting better understanding among Christians and Jews. He worked toward this goal in many letters written to local newspapers, especially in his annual Christmas "epistles." His numerous letters to the editors of the leading Norfolk and Richmond newspapers dealt with many topics, more often with political issues - local, state, and national. Their range-from Prohibition and the Ku Klux Klan to Vietnam and Watergate - symbolize the length of his concerns with political issues. Bank's letters also won him plaudits from many members of the Tidewater community and from political figures throughout the entire Commonwealth of Virginia.
The papers of Benjamin A. Banks span the years of 1900-1974. Personal papers include letters to the editor, speeches, and literary materials. Political papers span Banks' political career (1908-1913) and his continuing involvement in political issues through the 1940's. Also included in the collection are scrapbooks of newspaper clippings, photographs, memorabilia, and Manuals of the Senate and House of Delegates of Virginia for the years 1908, 1912, 1926, 1934.
Organization
The collection is organized into six series:
Series I: Personal Papers. Includes personal correspondence; "Letters to the Editor" (1910-1972); miscellaneous material re. Judaism, Christianity, and their relationship; speeches and material for speeches; Literary materials for and copies of The Galaxy; papers relating to George Viett, Norfolk poet-author. Oversized memorabilia are stored in the dropfront box.
Series II: Political Papers. Includes material regarding Banks' own short political career (1908-1913), his involvement in Norfolk politics from the 1900's through the 1940's, and his participation in presidential campaigns in Virginia (especially in Norfolk) throughout this same period. Also contains correspondence relating to his largely unsuccessful efforts to obtain patronage jobs from both the Wilson and Roosevelt Administrations.
Series III: Scrapbooks. Contain newspaper clippings and some correspondence regarding his political activities; clippings of letters to the editors; some items relating to Judaism.
Series IV: Pictorial Records. Includes a small number of miscellaneous photographs; oversized photographs are kept in the drop-front box. A large framed photograph of the "Bench and Bar of Norfolk, Va. 1922" is stored separately.
Series V: Books. Three Books from Banks' personal library; Manuals of the Senate and House of Delegates of Virginia for the years 1908, 1912, 1926, 1934.
Series VI: Memorabilia. Includes Law License, Certificates, Photographs.
Arrangement
Materials are arranged chronologically within series.
Series I: Personal Papers
Sub Series A: Correspondence

Box 1, Folder 1

General 1910-1973

Box 1, Folder 2

Polan Banks 1943-1974

Box 1, Folder 3

Annie 1914

Box 1, Folder 4

Caroline 1912

Box 1, Folder 5

Ernestine 1921

Box 1, Folder 6

Hortense 1919

Box 1, Folder 7

Hortense 1919-1921

Box 1, Folder 8

Correspondence re: Education League Scholarship 1906

Sub Series B: Letters to the Editor

Box 2, Folder 1

Letters re. Press

Box 2, Folder 2

Correspondence with Editors of Virginian-Pilot 1924-1972

Box 2, Folder 3

Correspondence with Editors of Norfolk Ledger-Dispatch, Richmond Times-Dispatch 1944-1971

Box 2, Folder 4

Virginian-Pilot 1924-1963

Box 2, Folder 5

Virginian-Pilot 1964-1972

Box 2, Folder 6

Norfolk Ledger-Dispatch 1916-1959

Box 2, Folder 7

Norfolk Ledger-Dispatch 1960-1972

Box 2, Folder 8

Richmond News-Leader; Richmond Times-Dispatch 1942-1973

Box 2, Folder 9

Miscellaneous Papers 1940-1968

Box 2, Folder 10

Unknown Papers 1907-1956

Box 2, Folder 11

Tributes to Others 1943-1973

Box 2, Folder 12

"Fan Letters": General 1948-1973

Box 2, Folder 13

"Fan Letters": Irving Kline 1958-1974

Box 2, Folder 14

"Fan Letters": Miscellaneous Political Figures 1940-1974

Box 2, Folder 15

"Fan Letters": Colgate Darden; Floyd Kellam; Richard Kellam; Sydney Kellam 1953-1973

Box 3, Folder 1

Clippings 1920-1929

Box 3, Folder 2

Clippings 1930-1939

Box 3, Folder 3

Clippings 1940-1949

Box 3, Folder 4

Clippings 1950-1959

Box 3, Folder 5

Clippings 1960-1969

Box 3, Folder 6

Clippings 1970-1974

Box 3, Folder 7

Clippings Dates Unknown

Box 3, Folder 8

Material re: Press Handling of Letters to the Editor

Box 3, Folder 9

Newspaper Clippings re: Banks

Sub Series C: Knights of Pythias

Box 3, Folder 10

Banks' Speeches before Group 1940-1970

Box 3, Folder 11

Material re: Banks' Involvement, 1944-1946, 1948

Box 3, Folder 12

Material re: Lodge #10 (Norfolk) 1943-1967

Box 3, Folder 13

Material re: National Organization

Sub Series D: Sons of Italy

Box 3, Folder 14

Correspondence; Misc. material re. relationship with Banks 1912-1972

Sub Series E: Legal Practice

Box 3, Folder 15

Documents; Newspaper Clippings 1920-1974

Box 3, Folder 16

Miscellaneous Items

Sub Series F: Literary Material: The Galaxy

Box 4, Folder 1

Index to Scrapbooks; The Galaxy; Letters

Box 4, Folder 2

Misc. Material re: The Galaxy 1907-1913

Box 4, Folder 3

The Galaxy: Woodrow Wilson Inauguration Issue, March, 1913. Bound Volumes The Galaxy: Vols. I &II, September 1907-August 1909; Vols. III &IV, September 1909 - October 1913 1907-1913

Box 5, Folder 1

Aphorisms; Quotations

Box 5, Folder 2

Bibliographies

Box 5, Folder 3

Clippings; Articles; Poems

Box 5, Folder 4

Miscellaneous

Sub Series G: Speeches

Box 5, Folder 5

Speeches on Miscellaneous Topics

Box 5, Folder 6

Material for Speeches

Box 5, Folder 7

Speeches Given by others (perhaps Written by Banks)

Box 5, Folder 8

Speeches to others; Speeches; Written pieces

Sub Series H: George Viett Material

Box 6, Folder 1

Published Works; Memorabilia 1910-1930

Box 6, Folder 2

Miscellaneous Unpublished Writings 1900-1943

Box 6, Folder 3

Letters to the Editor 1903-1941

Box 6, Folder 4

Miscellaneous Correspondence 1918-1941

Box 6, Folder 5

Clippings of letters to the Editor 1910-1919

Box 6, Folder 6

Clippings of Letters to the Editor 1920-1929

Box 6, Folder 7

Clippings of Letters to the Editor 1930-1939

Box 6, Folder 8

Clippings of letters to the Editor 1940-1943

Box 6, Folder 9

Clippings of letters to the Editor Dates Unknown

Box 6, Folder 10

Letters, Columns Written under Gifo G. Everett Pen Name 1920-1929

Box 6, Folder 11

Correspondence re: Viett-Banks Dispute May 1919

Box 6, Folder 12

Viett's Death 1943

Box 6, Folder 13

Misc. Items about Viett 1900-1943

Box 6, Folder 14

Disposition of Viett's Personal Papers 1943

Sub Series I: Religion; Christianity

Box 7, Folder 1

General Material on Religion

Box 7, Folder 2

General: Versions of speech on "Law and Religion"

Box 7, Folder 3

General: Liberty, A Magazine of Religious Freedom, (Misc. Copies) 1946, 1963

Box 7, Folder 4

Misc. Material

Box 7, Folder 5

Misc. Articles 1820-1966

Box 7, Folder 6

Misc. Newspaper clippings 1900-1970

Box 7, Folder 7

Publications of the American Board of Missions to the Jews 1950-1960

Box 7, Folder 8

Christmas Letters to Editors (Largely to Norfolk Press) 1947-1968

Box 7, Folder 9

Misc. Correspondence

Sub Series J: Judaism

Box 8, Folder 1

Misc. Speeches and Written Pieces (Banks)

Box 8, Folder 2

Misc. Material (Banks)

Box 8, Folder 3

Letters to the Editor (Largely Norfolk Press) 1915-1972

Box 8, Folder 4

Jefferson Society of Norfolk (Jewish Discussion Group) 1906-1911

Box 8, Folder 5

Norfolk Jewish Community: Misc. Material 1948-1955

Box 8, Folder 6

Correspondence with American Jewish Archives 1970-1973

Box 8, Folder 7

List of Items Sent to American Jewish Archives 1970

Box 8, Folder 8

Correspondence with Rabbi Harold D. Hahn 1964-1973

Box 8, Folder 9

Correspondence with Rabbi Alan Steinbach; Misc. material re: Steinbach 1923-1972

Box 8, Folder 10

Misc. Correspondence 1948-1972

Box 9, Folder 1

Misc. Articles 1889-1965

Box 9, Folder 2

Misc. Newspaper Clippings 1900-1967

Box 9, Folder 3

Misc. Publications re: Judaism 1946-1960

Box 9, Folder 4

American Judaism 1957-1965

Box 9, Folder 5

Misc. Writings on Zionism (Banks) 1915-1969

Box 9, Folder 6

Misc. Newspaper clippings re: Zionism 1915-1970

Box 9, Folder 7

Misc. Non-Jewish Publications re: Zionism 1948, 1969

Box 9, Folder 8

The New Palestine; Congress Weekly 1948-1950

Box 9, Folder 9

B'nai B'rith Publications 1910-1913, 1960

Box 9, Folder 10

Misc. B'nai B'rith Material (Banks)
Series II: Political Papers
Box 14, Folder 1

Index to Scrapbooks

Box 14, Folder 2

Book #1: pp. 1-36 (Largely Political) 1906-1912

Box 14, Folder 3

Book #1: pp. 37-71 (Largely Political) 1906-1912

Box 14, Folder 4

Book #3: pp. 1-38 (Largely Political) 1924-1958

Box 14, Folder 5

Book #3: pp. 38-78 (Largely Political) 1924-1958

Box 14, Folder 6

Book #4 : pp. 38-78 (Largely Political) 1912-1924

Box 15

Bound Volume Letters to Editors; Misc. Newspaper clippings 1906-1972

Box 16, Folder 1

"Political and Campaign Scrapbook" (Presidential Campaigns 1912, 1932-1934

Box 16, Folder 2

Untitled Scrapbook: Jewish Topics; Items from The Galaxy 1906-1913
Series IV: Pictorial Records
Box 17, Folder 2

B.A. Banks in Law Office, ca. 1920

Box 17, Folder 3

Bank's State Senate Campaign 1923

Box 17, Folder 4

Misc. Photographs

Box 19 (Drop-front Print Box)

Photograph of Norfolk Industrial Commission, ca. 1909

Box 19 (Drop-front Print Box)

Photograph of 7th Annual Harbors and Rivers Congress, Washington, D.C, December 18, 1910

Box 19 (Drop-front Print Box)

Group Portrait of 1912 Virginia House of Delegates

Large framed photograph of the Norfolk Bar Association (1922) is stored separately

Physical Location: Storage Room Wall
Box 18

Flanders, Henry. The Lives and Times of the Chief Justices of the Supreme Court of the United States. Vol. I: John Jay-John Rutledge. Philadelphia: Lippincott, Grambo &Co., 1855

Box 18

Harris, Joel Chandler. Life of Henry W. Grady. New York: Casssell 1890

Box 18

U. S. House of Representatives. Henry D. Flood. Memorial Addresses Delivered in Congress. Washington, D.C.: Gov't. Printing Office 1922

Box 18

Manual of the Senate and House of Delegates, Virginia. 1908, 1912, 1926, 1934
Box 19 (Drop-front Print Box)

License to Practice Law in Virginia November 12, 1909

Box 19 (Drop-front Print Box)

Certificate of Election to the House of Delegates November 27, 1911

Box 19 (Drop-front Print Box)

Commendation from Italian Societies of Norfolk 1912

Box 19 (Drop-front Print Box)

Authorization to Plead Cases before the U.S. Supreme Court January 21, 1929