A Collection in
Special Collections and University Archives
Collection Number MG 4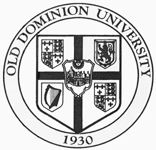 Special Collections and University Archives, Patricia W. and J. Douglas Perry Library, Old Dominion University
Special Collections
Perry Library
Old Dominion University
Norfolk, Virginia 23529-0256
USA
Phone: (757) 683-4483
Fax: (757) 683-5954
Email:
libspecialcollections@odu.edu
URL:
http://www.lib.odu.edu/special/
© 2001 By Rector and Board of Visitors of Old Dominion University.
Funding: Web version of the finding aid funded in part by a grant from the National Endowment for the Humanities.
Processed by: Special Collections and University Archives Staff
Repository
Special Collections and University Archives, Patricia W. and J. Douglas Perry Library, Old Dominion University
Collection number
MG 4
Title
Thomas R. McNamara Papers 1967-1976
Physical Characteristics
78 Hollinger Document Cases; 34.5 linear feet
Language
English
---
Access
The collection is open to researchers without restrictions.
Use Restrictions
Questions on literary property rights should be directed to the Special Collections Librarian.
Preferred Citation
[Identification of item], Box [insert number], Folder [insert number and title], Thomas R. McNamara Papers, Special Collections and University Archives, Patricia W. and J. Douglas Perry Library, Old Dominion University Libraries, Norfolk, VA 23529.
Acquisition Information
Gift of Thomas R. McNamara, January 1976
Accession Number: A76-4
---
Thomas Randolph McNamara was born in Evanston, Illinois on February 17, 1925. He has spent most of his life in Norfolk, Virginia. He was educated at Virginia Military Institute where he received a Bachelor of Science degree in Electrical Engineering (1949). He received his Bachelor of Laws degree from Washington and Lee University (1952). Mr. McNamara is married to the former Mary Bradford Colton. They have six children: Thomas Randolph, Jr.; John Colton; David Brooke; Mary Bradford; Leigh Douglas and Robert Hadley.
After returning from naval service in World War II and completing his education, Mr. McNamara joined the law firm of Williams, Cocke and Tunstall in 1952 and remained with that firm for 18 years. He practiced law on his own in Norfolk from January 1971 to January 1976 when the Virginia General Assembly elected him to a circuit judgeship in Norfolk.
Mr. McNamara's political career spanned a period of nine years. He was elected to the House of Delegates in 1967 and reelected in 1969. In 1972 he sought and won a four-year term in the Virginia Senate. In the House of Delegates his principal committee assignments were Courts of Justice (1970-1971), Counties, Cities and Towns (1968-1971) and Labor (1970-1971). His Senate Committee assignments were Agriculture, Conservation and Natural Resources; Courts of Justice; Rehabilitation and Social Services; Transportation. He also served as chairman of the Policy Advisory Committee of James River 3(c) Comprehensive Water Quality Management Study. In 1975 Governor Mills E. Godwin appointed him to the chairmanship of the State Water Control Board.
Mr. McNamara announced his intention in 1975 to return to the private practice of law in Norfolk. In January 1976, however, he was elected by the General Assembly to fill a circuit judgeship.
Mr. McNamara is a member of numerous civic and professional organizations. He is a member of the Virginia State Bar, the American, Virginia and Norfolk and Portsmouth Bar Associations; the Norfolk chapters of V.M.I. and Washington and Lee Alumni Associations; Vice-Chairman of the Lay Advisory Board, DePaul Hospital; the Board of Directors, Southeastern Tidewater Opportunities Industrialization Center, Inc.; Vice- Chairman of the Norfolk Charter Advisory Study Commission (1968-1971); chairman of the Steering Committee, Tidewater Assembly in Family Life; vice-president, Health-Welfare-Recreation Planning Council; member, Mayor's Youth Commission; Board of Directors, United Drug Abuse Council, Inc.; co-chairman, Tidewater Chapter, National Council of Christians and Jews; member, coordinating Committee on Services for the Handicapped Child of the Virginia Council on Health and Medical Care.
The McNamara papers are principally the records of his service in the Virginia General Assembly as a member of the House of Delegates (1968-1971) and the Senate (1972-1976), annual reports of state agencies, reports of legislative study commissions and reports of the Virginia Advisory Legislative Council.
The legislative papers include a substantial number of publications of state agencies, e.g., annual reports, reports of legislative study commissions, Virginia Advisory Legislative Council reports, copies of bills and legislative correspondence. The correspondence consists of constituent letters, correspondence with officials of Tidewater area local governments and professional organizations.
The State Water Control Board files are not the official records of the board. They include Mr. McNamara's correspondence as a member of the board, staff communications, staff activities reports, letter ballots, minutes of meetings, publications distributed to members of the board and newspaper clippings related to the activities of the board.
The political papers consist of some correspondence, publications, clippings and briefs in the Virginia reapportionment cases. The speech file is principally political speeches from 1967 to 1973. The last two boxes in the collection consist of newspaper clippings.
The papers are divided into four series: Series I: Legislative Files(57 boxes); Series II: Records of Service on the State Water Control Board (15 boxes); Series III: Political Papers (4 boxes); Series IV: Newspaper Clippings (2 boxes).
Series I: Legislative Files
Series II: Records of Service on the State Water Control Board
Sub Series A: Correpondence; Staff Communications

Box 58, Folder 1

McNamara's Correspondence as Board Member 1975-1976

Box 58, Folder 2

Correspondence with other Board Members 1975-1976

Box 58, Folder 3

Correspondence with Eugene Jensen, executive secretary of the Board includes "Groundwater Management in Southeastern Virginia and Northeastern North Carolina" prepared by North Carolina- Virginia Groundwater Subcommitte 1975

Box 58, Folder 4

Correspondence of Eugene Jensen, Copies 1975

Box 58, Folder 5

Correspondence with State Water Control Board Staff 1975-1976

Box 58, Folder 6

Copies of Staff Correspondence 1975-1976

Box 58, Folder 7

Communications from Staff to State Water Control Board, includes "Population Projections--Virginia Counties and Cities, 1980-2000" prepared by the Division of State Planning and Community Affairs May-July 1975

Box 58, Folder 8

Communications from Staff to State Water Control Board August, 1975

Box 58, Folder 9

Communications from Staff to State Water Control Board September-November, 1975

Box 59, Folder 1

Communications from Staff to Board December 1975-January 1976

Box 59, Folder 2

Staff Activities Reports March, June, August 1975

Box 59, Folder 3

Staff Activities Reports October, December 1975

Box 59, Folder 4

Letter Ballots, Memoranda 3600-3620 May-June, 1975

Box 59, Folder 5

Letter Ballots, Memoranda 3621-3640 June-July, 1975

Box 59, Folder 6

Letter Ballots, Memoranda 3641-3660 (Incomplete) July-September 1975

Box 60, Folder 1

Letter Ballots, Memoranda:3661-3680 (Incomplete) September-October, 1975

Box 60, Folder 2

Letter Ballots, Memoranda:3681-3700 October-November, 1975

Box 60, Folder 3

Letter Ballots, Memoranda: 3701-3717 (Incomplete) October 1975-January 1976

Box 60, Folder 4

Meeting, Minutes March 1975

Box 60, Folder 5

Meeting, Miscellaneous Material June, 1975

Box 61, Folder 1

Meeting at Chincoteague September, 1975

Box 61, Folder 2

Meeting October, 1975

Box 61, Folder 3

Meeting January, 1976

Box 61, Folder 4

Staff Communications--Miscellaneous 1975-1976

Box 61, Folder 5

Executive Orders 1975

Box 61, Folder 6

Press Releases 1975-1976

Box 61, Folder 7

Material re: Budget 1975

Box 61, Folder 8

Budget Exhibit 1976-1978

Box 62, Folder 1

Department of Commerce and Resources; Correspondence 1975-1976

Box 62, Folder 2

Council on the Environment--Correspondence 1975

Box 62, Folder 3

Council on the Environment: Annual Report 1975

Box 62, Folder 4

Council on the Environment--Water Resources Committee 1975

Box 62, Folder 5

Legislation and Litigation: Correspondence re, May-October 1975

Box 62, Folder 6

Legislation and Litigation November-December 1975

Box 62, Folder 7

Long Range Planning: General

Box 63, Folder 1

"Long Range Planning--Issues," a publication of the Virginia State Water Control Board June 1975

Box 63, Folder 2

"Long Range Planning--Goals," a publication of the Virginia State Water Control Board June 1975

Box 63, Folder 3

"Long Range Planning--Goals (2 copies) June 1975

Box 63, Folder 4

National Commission on Water Quality, Statement Prepared for Presentation Before January,1976

Box 63, Folder 5

Ohio River Valley Sanitation Commission (General), 1975

Box 63, Folder 6

Ohio River Valley Sanitation Commission-Miscellaneous Reports 1975

Box 63, Folder 7

State Control Board: Ohio River Valley Sanitation Commission Personnel

Box 64, Folder 1

Ohio River Valley Sanitation Commission: Engineering Meeting September 11, 1975

Box 64, Folder 2

Ohio River Valley Sanitation Commission: Meeting, Miscellaneous Materials January 1976

Box 64, Folder 3

The Orsanco Story: Water Quality Management in the Ohio Valley under and Interstate Compact by Edward J.Cleary

Box 64, Folder 4

Personnel: Blazer-Zeni Report

Box 65, Folder 1

Priority System: General April-June 1975

Box 65, Folder 2

Priority System: General July-October 1975

Box 65, Folder 3

Priority System: Reports of Task Force 1975

Box 65, Folder 4

Priority System: Minutes--Meetings I May 6,9,1975

Box 65, Folder 5

Priority System: Minutes--Meetings II May 6,9 1975

Box 65, Folder 6

Priority System: Minutes of Hearings I December, 1975

Box 65, Folder 7

Priority System Minutes of Hearings II December,1975

Box 66, Folder 1

Commission on State Governmental Management 1975

Box 66, Folder 2

VEPCO Correspondence 1975

Box 66, Folder 3

Virginia Fibre Corporation, Correspondence 1975

Box 66, Folder 4

"Virginia Water Law: An Economic Appraisal, by Thomas T.Bergin 1975

Box 66, Folder 5

"Water Quality Inventory--Virginia" Report to EPA Administrator and Congress, Information Bulletin 509 1975

Sub Series B: Projects

Box 66, Folder 6

Projects: Atlantic Treatment Plant (Virginia Beach) 1975

Box 66, Folder 7

Projects: Birchwood Gardens Sewage Treatment Plant (Virginia Beach) 1975

Box 67, Folder 1

Blue Plains Aggreement 1975

Box 67, Folder 2

Boat Pollution Control 1975

Box 67, Folder 3

Boston Creek Reclassification 1975

Box 67, Folder 4

Groundwater Act (Virginia)--Correspondence; Reports 1974-1975

Box 67, Folder 5

"Groundwater Conditions in the Eastern Shore of Virginia" SWCB Planning Bulletin 45 December 1975

Box 67, Folder 6

Hampton Roads--General 1975

Box 67, Folder 7

Hampton Roads Energy Corporation (Portsmouth, Virginia) 1975-1976

Box 67, Folder 8

Hampton Roads Sanitation District (General) includes Report on the Williamsburg Wastewater Treatment Plant August 1975

Box 67, Folder 9

Hampton Roads Water quality Agency Annual Report 1974-1975

Box 68, Folder 1

Isle of Wight--Nansemond includes "The Status of Ground-Water Resources Nansemond County and Isle of Wight County, Virginia 1975, 1967

Box 68, Folder 2

James River--Includes the final report on the Fish Kill in the lower James 1973

Box 68, Folder 3

James River Sewage Plant 1975

Box 68, Folder 4

Lake Tahoe Data 1974-1975

Box 68, Folder 5

Mecklenburg Prison Issue 1975

Box 68, Folder 6

Miller Brewing Company 1975

Box 68, Folder 7

New River, Report on Water Quality 1974

Box 68, Folder 8

Oak Ridge Estates 1975

Box 69, Folder 1

Occoquan Watershed Monitoring Program, Correspondence 1975

Box 69, Folder 2

Occoquan Watershed Monitoring Program Reports 1974-1975

Box 69, Folder 3

Potomac River Basin Compact--General 1975

Box 69, Folder 4

Potomac River Basin Compact--P.R.B. Advisory Committee Material 1975

Box 69, Folder 5

Potomac River Basin Compact, SWCB Staff Analysis 1975

Box 69, Folder 6

Reybold Home, Inc. 1975

Box 69, Folder 7

Richmond--Crater 208 Consortium 1975

Box 69, Folder 8

Roanoke Area 208 Study 1975

Box 70, Folder 1

Southeastern Virginia Water Supply Problems 1975

Box 70, Folder 2

Twin Oaks Sewage Treatment Plant 1975

Box 70, Folder 3

U.S. Government--Aid to Sewage Facilities Construction (Talmage--Nunn Amendment) 1975

Box 70, Folder 4

Upper James River Basin--General includes "Upper James River Basin Water Quality Management Plan: Technical Supplement," 1975

Box 70, Folder 5-8

Upper James River Basin: Water Quality Management Plan 1976

Box 71, Folder 1

Upper James River Basin: Water Quality Management Plan 1976

Box 71, Folder 2

Wolf Creek Contamination (Town of Narrows, Virginia) 1975

Box 71, Folder 3

York county Sewage Collection 1975

Box 71, Folder 4

York River Basin--Water Quality Management 1975

Box 71, Folder 5

U.S.Government--Environmental Protection Agency Study of Land Application Systems 1974-1975

Box 71, Folder 6

U.S. Government--Water Pollution Control 1972-1974

Box 71, Folder 7

Department of the Army Sewage study 1974

Box 71, Folder 8

Miscellaneous 1975

Sub Series C: Newspaper Clippings

Box 71, Folder 9

Newspaper Clippings September 1-17, 1975

Box 71, Folder 10

Newspaper Clippings September 18-30, 1975

Box 72, Folder 1

Newspaper Clippings October 1-10, 1975

Box 72, Folder 2

Newspaper Clippings October 11-31, 1975

Box 72, Folder 3

Newspaper Clippings November, 1975

Box 72, Folder 4

Newspaper Clippings December 1-19, 1975

Box 72, Folder 5

Newspaper Clippings December 21-31, 1975

Box 72, Folder 6

Newspaper Clippings January, 1976

Box 72, Folder 7

Newspaper Clippings 1975-1976
Series III: Political Papers
Sub Series A: Correspondence and Campaign Materials

Box 73, Folder 1

General Correspondence 1967

Box 73, Folder 2

Catalogues, Correspondence 1967

Box 73, Folder 3

Bumper Stickers; Brochures 1967

Box 73, Folder 4

General Correspondence 1968

Box 73, Folder 5

General Correspondence; Newspaper clippings 1969

Box 73, Folder 6

General Correspondence; Other Material 1970-1975

Box 73, Folder 7

Correspondence with Tidewater Delegation to the General Assembly 1967-1974

Box 73, Folder 8

Correspondence with Politicians Outside the Tidewater Area 1967-1970

Box 74, Folder 1

Correspondence with Henry E. Howell,Jr. 1967-1974

Box 74, Folder 2

Campaign spending: 1973 Gubernatorial Campaign February,1974

Box 74, Folder 3

Note Cards 1965-1967

Box 74, Folder 4

Poll for Jack Rixey 1968

Box 74, Folder 5

"The Men in the Mansion," by carl Shires, reprint of six articles on former Virginia governors published in the Richmond Newsleader October 2-7

Box 74, Folder 6

"The Virginia Constituency: Election District Data" 1970

Box 74, Folder 7

Virginia Votes by Ralph Eisenberg 1924-1968

Box 74, Folder 8

Virginia Votes For A New Constitution" by A.E. Dick Howard and Tim Finchem

Box 74, Folder 9

Material Re: Selection of Judges 1972-1975

Box 74, Folder 10

Material re: Virginia Democratic Party 1974

Box 75, Folder 1

General Correspondence; Other Material 1973

Box 75, Folder 2

Howell Involvement; Briefs, Decisions, Orders 1971-1973

Box 75, Folder 3

Clive DuVal Involvement, Briefs 1971

Box 75, Folder 4

Standford E. Paris Involvement 1971

Box 75, Folder 5

Commonwealth Pleadings 1971

Sub Series B: Speeches

Box 76, Folder 1

Political: General Assembly Campaign May 8-June 20, 1967

Box 76, Folder 2

Political: General Assembly Campaign June 21-October 16, 1967

Box 76, Folder 3

Political: Introduction of Senator William Spong 1968

Box 76, Folder 4

Political: General Assembly Campaign 1969

Box 76, Folder 5

Political: 1971 Senatorial Campaign, Gubernatorial campaign of Mills E. Godwin 1971, 1973

Box 76, Folder 6

Non-Campaign 1968-1970

Box 76, Folder 7

Non-Campaign 1971-1974
Series IV: Newspaper Clippings
Box 77, Folder 1

Miscellaneous 1967-1974

Box 77, Folder 2

General 1967

Box 77, Folder 3

Norfolk General Election 1967

Box 77, Folder 4

General Assembly Session, Politics 1968

Box 77, Folder 5

General Assembly Session; Budget Matters 1968

Box 77, Folder 6

Gubernatorial Campaign August 1969-November 1969

Box 77, Folder 7

Election Returns 1969

Box 77, Folder 8

Constitutional Revision-General Assembly Special Session 1969

Box 77, Folder 9

General 1969-1970

Box 77, Folder 10

General January-September 1974

Box 77, Folder 11

General October-December 1971

Box 78, Folder 1

General Assembly (from Virginia Retail Merchants Association) 1970-1971

Box 78, Folder 2

General 1972

Box 78, Folder 3

Gubernatorial Campaign April 1973-September 1973

Box 78, Folder 4

Gubernatorial Campaign October 21, 1973-November 10, 1973

Box 78, Folder 6

General 1975

Box 78, Folder 7

Pari-Mutuel Betting 1971-1974

Box 78, Folder 8

Taxation--General 1971-1974

Box 78, Folder 9

McNamara Sales Tax Bills 1966-1970