A Collection in
Special Collections and University Archives
Collection Number MG 20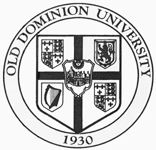 Special Collections and University Archives, Patricia W. and J. Douglas Perry Library, Old Dominion University
Special Collections
Perry Library
Old Dominion University
Norfolk, Virginia 23529-0256
USA
Phone: (757) 683-4483
Fax: (757) 683-5954
Email:
libspecialcollections@odu.edu
URL:
http://www.lib.odu.edu/special/
© 2001 By Rector and Board of Visitors of Old Dominion University.
Funding: Web version of the finding aid funded in part by a grant from the National Endowment for the Humanities.
Processed by: Special Collections and University Archives Staff
Repository
Special Collections and University Archives, Patricia W. and J. Douglas Perry Library, Old Dominion University
Collection number
MG 20
Title
The Papers of Margaret White 1953-1976
Physical Characteristics
1 Holligner Documents Case
Collector
Margaret E. White
Language
English
---
Access
Collection is open to researchers without restrictions. Questions on copyright should be directed to the Special Collections Librarian.
Use Restrictions
There are no restrictions.
Preferred Citation
[Identification of item], Box [insert number], Folder [insert number and title], The Papers of Margaret White, Special Collections and University Archives, Patricia W. and J. Douglas Perry Library, Old Dominion University Libraries, Norfolk, VA 23529.
Acquisition Information
Gift of Margaret E. White July 1977
---
Margaret E. White was born in Norfolk, Virginia on February 22, 1908. She graduated from Hollins College in 1930 with a Bachelor of Arts Degree. After graduation, Miss White was employed by the Norfolk School System, teaching history at Blair Junior High from 1930 to 1934. After leaving that position for the commercial world for a couple of years, Miss White resumed her position at Blair Junior High School from 1936 to 1945.
From 1945 through 1946, Miss White became Program Director of the American Red Cross in South Korea, where she supervised the recreational activities for the United States Army. In 1947, she returned to a career in education at Alice Deal Junior High School in Washington, D.C., teaching science and math. After only one year in Washington, Miss White returned to Norfolk in 1948. She again was employed by the Norfolk School System, teaching history at Granby High School from 1948-1965. It was during this period that Miss White became involved in the struggle to reopen the public schools of Norfolk, during the integration crisis of 1958-1960.
Miss White's efforts to reopen the schools in Norfolk, were recorded on a CBS television documentary, "The Lost Class of '59." There is substantial evidence in her papers of the support of many people throughout the nation in her valiant struggle to maintain educational standards for all students of all races.
In 1965, Miss White became Director of Public Relations for "Operation Headstart" while working for the Southeast Tidewater Opportunity Program. This was a federally funded program to assist in the education and employment of the poor minorities of the United States. In 1971, she worked for the Goodwill Industries. During 1976, Miss White worked with the Bicentennial Committee.
Margaret White retired to a home for Senior Citizens in Richmond, Virginia. Miss White's philosophy in regard to public education and her humanitarian activities can be summarized by her own comments: "World history must not be neglected: without a world view how can we comprehend the nationalism of Asia, the Middle East, and Africa? Everywhere the oppressed people are rising up and making their declarations of independence. Students need to be taught a respect for the accomplishments of other races, cultures and civilizations before the United States can truly lead the world -- a world which has no hope unless it finds peace among dissimilarities. There are values besides facts that concern teachers who deserve the title: the value of respect for law and order, the respect for the dignity of mankind, the appreciation of individual differences and the realization that hate reaps evil. No, it is not riches, nor is it prestige which makes us teach. It is the conviction that in men there is a potential which can, through education, tolerance, and understanding, build a better world. The hope of this teacher is that a strong voice of moderation will speak out to open our public schools, so we may -- each in his own way, TEACH."
The Margaret White papers is a collection which includes correspondence, lists, and printed materials. The bulk of the collection dates from 1959-1964 relating directly to a television documentary produced by CBS. The program, "The Lost Class of '59," deals with the problem of integration and the closing of public schools in Norfolk, Virginia.
Series I consist of Correspondence. Correspondence constitutes the majority of the materials in the Margaret White collection. Correspondence is arranged in chronological order by month and year. Letters, telegrams, and post cards are included in this series.
Series II is a list of resources for the Norfolk Bicentennial Commission which Margaret White was involved in 1976.
Series III is printed material which is arranged into subseries in the following manner: Subseries A -- Newspaper clippings; Subseries B -Periodicals; Subseries C -- Annual Reports; Subseries D -- Flyers- Within each subseries, the materials are arranged chronologically.
Series I - Correspondence
Box 1, Folder 1

Correspondence January, 1959

Box 1, Folder 2

Correspondence February-March, 1959

Box 1, Folder 3

Correspondence March-November, 1960

Box 1, Folder 4

Correspondence December, 1961

Box 1, Folder 5

Correspondence October 19-October 25, 1962

Box 1, Folder 6

Correspondence October 26-October 31, 1962

Box 1, Folder 7

Correspondence November-December, 1962

Box 1, Folder 8

Correspondence May 1963-February 1964

Box 1, Folder 9

Correspondence, undated
Box 1, Folder 10

Norfolk Bicentennial Commission - Catalogue Resource Materials Committee
Series III - Printed Materials