A Collection in
Special Collections
Collection Number MG 2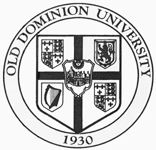 Special Collections, Perry Library, Old Dominion University
Special Collections
Perry Library
Old Dominion University
Norfolk, Virginia 23529-0256
USA
Phone: (757) 683-4483
Fax: (757) 683-5954
Email:
libspecialcollections@odu.edu
URL:
http://www.lib.odu.edu/special/
© 2001 By Rector and Board of Visitors of Old Dominion University.
Funding: Web version of the finding aid funded in part by a grant from the National Endowment for the Humanities.
Processed by: Special Collections Staff
Repository
Special Collections, Perry Library, Old Dominion University
Collection number
MG 2
Title
Papers of Colonel James W. Roberts
Physical Characteristics
8 Hollinger Documents Cases
Language
English
---
Access
Open to researchers without restrictions.
Use Restrictions
There are no restrictions.
Preferred Citation
[Identification of item], The Papers of Colonel James W. Roberts, [Box number], [folder number], Special Collections, Perry Library, Old Dominion University, Norfolk, Virginia
Provenance
Gift of James W. Roberts, August 1975
---
James Walker Roberts was born on December 2, 1891, in Alexandria, Virginia and was educated at the Friends (High) School in Washington, D.C. Roberts served in the U.S. Army in World War I and attained the rank of Captain in the Field Artillery. He returned to uniform during World War II as a Lt. Colonel commanding a Virginia State Guard Battalion. His service earned Col. Roberts the First Citizen Award of Norfolk Cosmopolitan Club in 1943.
Roberts enjoyed a successful business career in Norfolk which saw him become president and then chairman of the board of the Henry B. Gilprin Co., wholesale drug firm. His political career was equally successful. From 1948-1968 Roberts represented Norfolk in the Virginia General Assembly where he came to occupy a powerful position on the Appropriations Committee. Roberts also served on the Norfolk City Planning Commission and was appointed to several Governor's advisory committees.
Col. Roberts represented Norfolk from 1948 to 1968 in the Virginia House of Delegates. His papers consist principally of legislative correspondence for the period 1963-1964. The correspondence is arranged alphabetically according to its source. In addition there are two boxes of publications issued by agencies of state government and one box of other publications. Also included is the two-volume study, Debates Constitutional Convention 1901-1902 Virginia.
Series I: Legislative Study Commission Reports
Box 1, Folder 1

"Reorganization of the Division of Ports," Legislative Study Commission Report 1951
Series II: Legislative Correspondence 1963-1964
Arranged alphabetically by sender.
Box 1, Folder 2

A

Box 1, Folder 3

B

Box 1, Folder 4

C-Part I

Box 1, Folder 5

C-Part II

Box 1, Folder 6

D

Box 1, Folder 7

E

Box 1, Folder 8

F

Box 1, Folder 9

G

Box 1, Folder 10

H,I,J-Part I

Box 1, Folder 11

H,I,J-Part II

Box 2, Folder 1

K,L

Box 2, Folder 2

M

Box 2, Folder 3

N,O-Part I

Box 2, Folder 4

N,O-Part II

Box 2, Folder 5

P,Q

Box 2, Folder 6

R

Box 3, Folder 1

S-Part I

Box 3, Folder 2

S-Part II

Box 3, Folder 3

T,U,V-Part I

Box 3, Folder 4

T,U,V-Part II

Box 3, Folder 5

W
Box 4, Folder 1

Did the Court Interpret or Amend? - A commentary prepared by the Commission on Constitutional Government

Box 4, Folder 2

Question and Answer - Citizens Committee for the Hoover Report

Box 4, Folder 3

Suggested State Legislation: Program for 1961 - Committee of State Officials on suggested State Legislation of the Council of State Governments

Box 4, Folder 4

Virginia Corporation Law - issued by the State Corporation Commission

Box 4, Folder 5

Virginia Tax Laws: A Brief Digest for Taxpayers

Box 4, Folder 6

We The States: An Anthology of Historic Documents and Commentaries thereon. Expounding the State and Federal Relationship--issued by the Virginia Commission on Constitutional Government

Box 5, Folder 1

Supplement To the Regulations of the Virginia Alcoholic Beverage Control Board

Box 5, Folder 2

Opinions of the Attorney General and Report to the Governor of Virginia 1952-1953

Box 5, Folder 3

Annual Report of the Auditing Committee of the General Assembly 1959

Box 5, Folder 4

Virginia Election Laws 1960

Box 5, Folder 5

Annual Report--Virginia Department of Labor and Industry 1963

Box 5, Folder 6

Motor Vehicle Laws of Virginia 1952

Box 5, Folder 7

Manual on the Planning and Execution of State Capital Outlays 1944

Box 5, Folder 8

Speakers and Clerks of the Virginia House of Delegates 1776-1955

Box 5, Folder 9

Annual Report of the Superintendent of Public Instruction 1951-1952

Box 6, Folder 1

Annual Report of the State Corporation Commission--Appendix I 1948

Box 6, Folder 2

Virginia Traffic Crash Facts 1959

Box 6, Folder 3

Department of Conservation and Development - The Board of Directors, The Director, Commissioners and Division Programs 1956

Box 6, Folder 4

Report of the Treasurer of Virginia 1956

Box 6, Folder 5

Virginia Retirement Plan For Public Employees 1960

Box 6, Folder 6

Virginia Welfare Bulletin June 1953

Box 7

Debates Constitutional Convention 1901-1902 Virginia, Vol. I

Box 8

Debates Constitutional Convention 1901-1902 Virginia, Vol. II