A Collection in
Special Collections and University Archives
Collection Number MG 40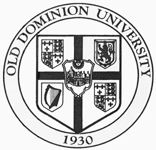 Special Collections and University Archives, Patricia W. and J. Douglas Perry Library, Old Dominion University
Special Collections
Perry Library
Old Dominion University
Norfolk, Virginia 23529-0256
USA
Phone: (757) 683-4483
Fax: (757) 683-5954
Email:
libspecialcollections@odu.edu
URL:
http://www.lib.odu.edu/special/
© 2000 By Rector and Board of Visitors of Old Dominion University.
Funding: Web version of the finding aid funded in part by a grant from the National Endowment for the Humanities.
Processed by: Ellen Emser
Repository
Special Collections and University Archives, Patricia W. and J. Douglas Perry Library, Old Dominion University
Collection number
MG 40
Title
Papers of Admiral John Randolph Tucker 1865-1897
Physical Characteristics
One Hollinger document Case.
Language
English
---
Access
Open to researchers without restrictions.
Use Restrictions
Questions on literary property rights should be directed to the Special Collections Librarian.
Preferred Citation
[Identification of item], Box [insert number], Folder [insert number and title],The Papers of Admiral John Randolph, Special Collections and University Archives, Patricia W. and J. Douglas Perry Library, Old Dominion University Libraries, Norfolk, VA 23529.
Acquisition Information
Gift of Commander Douglas Tucker, USN, January 8, 1980
---
John Randolph Tucker was born January 31, 1812 in Alexandria, Virginia. His parents were John Tucker, originally from Bermuda, and Sara Douglas, daughter of Dr. Charles Douglas, a physician who came to America after the Revolution. The Tucker family, some of whom had been in Virginia since before the Revolution, produced a number of prominent men in Virginia's political and social life.
After attending private schools in Alexandria, Tucker entered the U.S. Navy as a midshipman on June 1, 1826. Although six years later he passed the examination for advancement, there were no vacancies at that time and he had to wait until December 20, 1837 to be promoted to Lieutenant. As Lieutenant Commander he commanded the Stromboli during the Mexican War. Tucker received his commission as Commander on September 14, 1855 when he took over the command of the Pennsylvania. His last duty in the U.S. Navy was as Ordnance Officer of the Norfolk Navy Yard, from which he resigned due to the secession of Virginia.
Tucker was appointed Commander, first of the Virginia Navy and then the Confederate States Navy, at which time he assumed command of the Patrick Henry, formerly a U.S. Navy Steamer which was seized and converted into a Confederate man-of-war. As commander of the Patrick Henry, Tucker participated in battles with the Union Navy at Hampton Roads and Drewry's Bluff. In August of 1862, Tucker took over command of the Chicora at Charleston, South Carolina. Following Tucker's surrender in April 1865 at the Battle of Saylor's Creek, he was sent North as a prisoner of war. After his release July 24, 1865, he returned to the South to work as an agent of the Southern Express Company of Raleigh, North Carolina.
While Tucker was in Raleigh, the Peruvian Minister to the United States contacted him to arrange an interview in Washington. Peru, which was at war with Spain, invited Tucker to join their Navy as a Rear Admiral, bringing with him two staff officers. Tucker accepted and went to Peru with Captain David Porter McCorkle and Commander Walter Raleigh Butt. Although some Peruvian Naval Officers objected to a foreigner in command of their fleet, Tucker distinguished himself in battle with Spain.
Following his resignation in 1871 from the Peruvian Navy, Tucker was appointed President of the Peruvian Hydrographical Commission of the Amazon. This Commission, which explored and surveyed the Upper Amazon River and its tributaries, discovered two new rivers, the Trinidad and the Herrera- yacu. Upon completion of the expedition, Tucker traveled to New York to meet with engravers to make maps and atlases from the Commission's findings.
Tucker retired to Petersburg, Virginia, until his sudden death on June 12, 1883. He was buried in Norfolk next to his wife, the former Virginia Webb, whom he married June 7, 1838, and who died in 1858. Their children were Randolph Tucker, Tarleton Webb Tucker, and Virginius Tucker.
The John Randolph Tucker papers, many of which are in Spanish, deal primarily with his service as President of the Peruvian Hydrographical Commission of the Amazon. They are divided into four series: Correspondence, Legal and Business Papers, Publications and Newspaper Clippings, and Miscellaneous. Of these, Series I: Correspondence is by far the most extensive and important. The letters describe the expedition of the steamer Tambo and the difficulties encountered by Tucker and the Commission. These include hostile natives, as well as financial and other problems in their dealings with the Peruvian government. Correspondence from Captain James H. Rochelle, Tucker's friend and a Commission member, indicates that for years afterward Tucker and Rochelle suffered from malaria contracted on the expedition. Letters in Subseries C written by Tucker's son and Rochelle's nephew reveal that as late as 1897, years after the deaths of Tucker and Rochelle, the Peruvian government still had not paid the Commission members the money owed them.
Series II: Legal and Business Papers
Box 1, Folder 33

Registro metereologico by F. L. Galt March-June 1873

Box 1, Folder 34

Contract between Admiral J. R. Tucker and Pusey, Jones and Company: October 13, 1869

Box 1, Folder 35

Passport for Admiral J. R. Tucker: December 17, 1873

Box 1, Folder 36

Certificate for services rendered on the Mario, issued to Admiral J. R. Tucker: May 12, 1874

Box 1, Folder 37

Receipt - land purchased by Admiral J. R. Tucker October 3, 1870

Box 1, Folder 38

Receipts for Admiral J. R. Tucker: 1874, 1879
Series III: Publications and Newspaper Clippings
Box 1, Folder 39

Newspaper Clippings (English): 1864-1865

Box 1, Folder 40

Newspaper Clippings (Spanish): 1868-1872

Box 1, folder 41

Brief for the Defense 1869

Box 1, Folder 42

Congressional Materials: 1878

Box 1, Folder 43

Advertisements for Forthcoming Books: 1870's
Box 1, Folder 44

Calling cards: undated

Box 1, Folder 45

Unattached envelopes: 1880's

Box 1, Folder 46

Other: undated