A Collection in
Special Collections and University Archives
Collection Number MG 47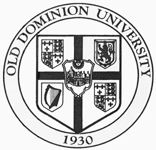 Special Collections and University Archives, Patricia W. and J. Douglas Perry Library, Old Dominion University
Special Collections
Perry Library
Old Dominion University
Norfolk, Virginia 23529-0256
USA
Phone: (757) 683-4483
Fax: (757) 683-5954
Email:
libspecialcollections@odu.edu
URL:
http://www.lib.odu.edu/special/
© 2000 By Rector and Board of Visitors of Old Dominion University.
Funding: Web version of the finding aid funded in part by a grant from the National Endowment for the Humanities.
Processed by: Special Collections and University Archives Department
Repository
Special Collections and University Archives, Patricia W. and J. Douglas Perry Library, Old Dominion University
Collection Number
MG 47
Title
Doughty Family Papers 1855-1904
Physical Characteristics
1 Hollinger Document Case.
Language
English
---
Access Restrictions
Collection is open to researchers without restrictions.
Use Restrictions
Questions on literary property rights should be directed to the Special Collections Librarian.
Preferred Citation
[Identification of item], Box [insert number], Folder [insert number and title], The Doughty Family Papers , Special Collections and University Archives, Patricia W. and J. Douglas Perry Library, Old Dominion University, Norfolk, Virginia.
Provenance
Gift of Mr. and Mrs. Louis C. Doughty, June 20, 1980
---
William Polk Fitchett was an Eastern Shore plantation owner who resided in the community of Seaview in Northampton County, Virginia. He lived in the Poplar Grove plantation home that was built in 1783 by Benjamin Stratton. As a farmer his income was created by the growing of potatoes, which were transported north by rail and corn, which was used to feed his livestock. He had a common country school education and was of English descent.
William Polk Fitchett was married to the former Margaret E. Mapp, his first wife, who was originally from Willow Grove plantation in Weirwood, Virginia. By his first wife, Fitchett had two children, a daughter Willetta and a son, James P. Fitchett. It is from this first marriage that the Doughty family traces it genealogical roots to the present. The dates of birth, death and marriage to his first wife are unknown. Fitchett's daughter Willetta was born June 19, 1862. She married Edward Joseph Doughty (born May 10, 1861 - died January 19, 1954). The marriage produced two children: E. J. Doughty, Jr. (born March 6, 1895 - d. ?) and Adelaide W. Doughty (born January 24, 1894). Adelaid married Louis M. Doughty. They had two sons, Louis C. Doughty (May 14, 1922) and Francis Marion Doughty (November 5, 1925). Mrs. Adelaide Doughty outlived her husband and resided on the Eastern Shore. She passed away on March 9, 1993.
William P. Fitchett lived through but did not participate in the Civil War and was married a second time to the former Elizabeth Ann Roberts (b.? d.?). They had three children, two sons Julian (b.? d.?) and Charles Polk Fitchett (b.? d.?), and one daughter, Eva Roberts Fitchett (b.? d.?). Little is known about the second set of William Polk Fitchett's children.
The Doughty Family Papers, dating from 1855 to 1904, are a collection of letters, paid receipts and household ledgers belonging to William Polk Fitchett. The content of many of the letters deals with James Polk Fitchett's (William's son) life at the school and also love letters sent to Willetta Fitchett (William's daughter) from various suitors. The paid receipts consist of charges for services rendered to or from Fitchett himself and the ledgers are an account of household expenses from the years 1887-1890. Other items in the 57-piece collection are brochures, a shopping list, a poem and business letters from distant relatives and friends.
Box 1, Folder 1

College Life in the Mid - 1850's March 1855 - February 1859

Box 1, Folder 2

Fitchett Family and Later Life April 1879 - July 1904

Box 1, Folder 3

General Undated
Series II: Business Correspondence
Box 1, Folder 4

General December 1864 - September 1892
Series III: Receipts and Bills (Cancelled)
Box 1, Folder 5

General July 1859- September 1880
Series IV: Miscellaneous Material
Box 1, Folder 6

Miscellaneous Material
Series V: Account Books of Miss Eva R. Fitchett, Family and Farm Expenses
Box 1, Folder 7

General January 1887 - February 1889, pp. 1-70

Box 1, Folder 8

General pp. 1-100 1888

Box 1, Folder 9

General pp. 7-108 1889

Box 1, Folder 10

General pp. 1-122 1890