A Collection in
Special Collections and University Archives
Collection Number MG 67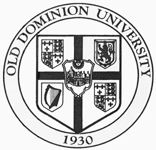 Special Collections and University Archives, Patricia W. and J. Douglas Perry Library, Old Dominion University
Special Collections
Perry Library
Old Dominion University
Norfolk, Virginia 23529-0256
USA
Phone: (757) 683-4483
Fax: (757) 683-5954
Email:
libspecialcollections@odu.edu
URL:
http://www.lib.odu.edu/special/
© 2000 By Rector and Board of Visitors of Old Dominion University.
Funding: Web version of the finding aid funded in part by a grant from the National Endowment for the Humanities.
Processed by: Janice Halecki
Repository:
Special Collections and University Archives, Patricia W. and J. Douglas Perry Library, Old Dominion University
Collection number
MG 67
Title
Michael D'Orso 1993-1995
Physical Characteristics
6.25 linear feet, 13 Hollinger document cases, 2 cassette boxes
Language
English
---
Access
Open to researchers without restrictions.
Use Restrictions
Questions on literary property rights should be directed to the Special Collections Librarian.
Preferred Citation
[Identification of item], Box [insert number], Folder [insert number and title], Papers of Michael D'Orso, Special Collections and University Archives, Patricia W. and J. Douglas Perry Library, Old Dominion University Libraries, Norfolk, VA 23529.
Acquisition Information
Gift of Michael D'Orso, April 22, 1999
---
Mike D'Orso earned both his undergraduate degree in philosophy and his master's degree in English from the College of William and Mary. He taught high school English and has been a staff writer for Commonwealth magazine. As a writer for the Virginian-Pilot Newspaper he won numerous national honors including the Penney-Missouri Prize for general feature writing and three Pulitzer Prize nominations.
D'Orso's work has also appeared in publications such as Sports Illustrated, Fortune, Reader's Digest and People magazine. Additionally he has written a chapter on journalism research methods for The Complete Book of Feature Writing; and his writing on author Jack Kerouac has been included in both Studies in American Fiction and the QPB Literary Review.
Mike D'Orso has also written 13 non-fiction books (see Bibliography). Included among those works is Like Judgment Day: The Ruin and Redemption of a Town Called Rosewood, which was a New York Times best- seller, and American Library Association Notable Book of the Year, and winner of the Lillian Smith Book Award for writing on the subject of social justice. The Papers of Mike D'Orso housed in the Old Dominion University Special Collections consists of his notes, interview transcripts, research done while writing Like Judgement Day.
The Mike D'Orso - Rosewood papers date from 1993-1995. Included in this collection are interview tapes and transcripts, photographs, newspaper clippings, and other materials collected while writing the book. Also included are edited sections of the manuscript and galley proofs.
The collection is arranged info five sections. Series I, interviewees and characters, includes photographs, interview transcripts and notes on individuals interviewed for the book and on historical characters in the story. Series II, background research, includes newspaper clippings, book chapters and articles used as background research for the book. Series III, legal/legislative papers, contains an insurance valuation report used to determine compensation and the transcript of the Florida state legislative hearing on the Rosewood claims bill. Series IV, editing of manuscript, includes photographs used in the book, edited manuscript and galley proofs. Series V includes audio cassette tapes, video tapes and computer disks.
Seeds of Hope: A Physician's Personal Triumph Over In Praise of Public Life, with Joseph Lieberman, Simon & Schuster, 2000 Winning with Integrity: Getting What You're Worth Without Selling Your Soul, with Leigh Steinberg, Times Books, 1999 Seeds of Hope: A Physician's Personal Ttriumph Over Seeds of Hope: A Physician's Personal Ttriumph Over Body-for- Life: 12 Weeks to Mental and Physical Strength, with Bill Phillips, HarperCollins Publishers, 1999 Somerset Homecoming: Recovering a Lost Heritage, with Dorothy Spruill Redford, University of North Carolina Press, 1998 Walking with the Wind: A Memoir of the Movement, with John Lewis, Harcourt Brace, 1998 Thin is Just a Four-letter Word: Living Fit-- for All Shapes and Sizes, with Dee Hakala, Dell, 1997 Like Judgment Day: The Ruin and Redemption of a Town Called Rosewood, Boulevard Books, 1996 Pumping Granite: And Other Portraits of People at Play, Texas Tech University Press, 1994 Rise and Walk: The Trial and Triumph of Dennis Byrd, with Dennis Byrd, HarperCollins, 1993 For the Children: Lessons from a Visionary Principal, with Madeline Cartwright, Doubleday, 1993 The Cost of Courage: The Journey of an American Congressman, with Carl Eliott, Doubleday, 1992 Fast Takes: Slices of Life Through a Journalist's Eye, Hampton Roads Publishing Co., 1990
---
Seeds of Hope: A Physician's Personal Triumph Over In Praise of Public Life, with Joseph Lieberman, Simon & Schuster, 2000 Winning with Integrity: Getting What You're Worth Without Selling Your Soul, with Leigh Steinberg, Times Books, 1999 Seeds of Hope: A Physician's Personal Ttriumph Over Seeds of Hope: A Physician's Personal Ttriumph Over Body-for- Life: 12 Weeks to Mental and Physical Strength, with Bill Phillips, HarperCollins Publishers, 1999 Somerset Homecoming: Recovering a Lost Heritage, with Dorothy Spruill Redford, University of North Carolina Press, 1998 Walking with the Wind: A Memoir of the Movement, with John Lewis, Harcourt Brace, 1998 Thin is Just a Four-letter Word: Living Fit-- for All Shapes and Sizes, with Dee Hakala, Dell, 1997 Like Judgment Day: The Ruin and Redemption of a Town Called Rosewood, Boulevard Books, 1996 Pumping Granite: And Other Portraits of People at Play, Texas Tech University Press, 1994 Rise and Walk: The Trial and Triumph of Dennis Byrd, with Dennis Byrd, HarperCollins, 1993 For the Children: Lessons from a Visionary Principal, with Madeline Cartwright, Doubleday, 1993 The Cost of Courage: The Journey of an American Congressman, with Carl Eliott, Doubleday, 1992 Fast Takes: Slices of Life Through a Journalist's Eye, Hampton Roads Publishing Co., 1990
---
Series I: Interviewees and Characters
Box 1, Folder 1

Wilson Hall

Box 1, Folder 2

Willie Evans

Box 1, Folder 3

Margie Hall Johnson

Box 1, Folder 4

Katherine Hall (Sam Hall's grandaughter)

Box 1, Folder 5

Lonnie Carroll

Box 1, Folder 6

Michael O'McCarthy

Box 1, Folder 7

Robie Mortin

Box 1, Folder 8

Arnett Goins

Box 1, Folder 9

Mary Hall Daniels

Box 1, Folder 10

Lee Ruth Bradley (Davis)

Box 1, Folder 11

Minnie Lee Langley

Box 1, Folder 12

Vera Hamilton

Box 1, Folder 13

Dorothy Hosey

Box 2, Folder 1

Rosewood Committee/ "Family"

Box 2, Folder 2

Lillie Washington

Box 2, Folder 3

Eva Jenkins

Box 2, Folder 4

Janie Bradley Black

Box 2, Folder 5

Annette Shakir

Box 2, Folder 6

Mae McDonald

Box 2, Folder 7

Gretchen Douglas

Box 2, Folder 8

Rosetta Bradley Jackson

Box 2, Folder 9

Gary Moore - AG Correspondence

Box 2, Folder 10

Gary Moore I

Box 2, Folder 11

Gary Moore II

Box 2, Folder 12

Gary Moore Stories from "Tallahassee Democrat"

Box 2, Folder 13

Joel Bernstein (reporter)

Box 2, Folder 14

Ed Bradley (reporter)

Box 2, Folder 15

Ella Fitzegerald

Box 2, Folder 16

"Mudcat" Grant

Box 2, Folder 17

Christopher Wilson

Box 2, Folder 18

Carolyn Tucker (Vita only)

Box 2, Folder 19

Randolph Hodges

Box 2, Folder 20

John Rutledge

Box 2, Folder 21

Doyal and Fuji Scoggins

Box 2, Folder 22

Wesley & Christy Thompson

Box 2, Folder 23

Leonard & Mary Reynolds

Box 2, Folder 24

Collins & Jessy Taylor "Old Cuz" & Hatcher

Box 2, Folder 25

Judy Chapman

Box 2, Folder 26

Pete Gallagher

Box 2, Folder 27

Mike "Salty" Reftis

Box 2, Folder 28

Steve Hanlon I (Lawyer)

Box 2, Folder 29

Steve Hanlon II

Box 2, Folder 30

Martha Barnett

Box 3, Folder 1

Manny Dobrinsky (Lawyer)

Box 3, Folder 3

Holland & Chesterfield Smith

Box 3, Folder 4

David Colburn

Box 3, Folder 5

Larry Rivers

Box 3, Folder 6

Elmer Jonhson (White survivor)

Box 3, Folder 7

Cary Hardee

Box 3, Folder 8

Ernest Parham

Box 3, Folder 9

Maxine Jones

Box 3, Folder 10

Tom Dye

Box 3, Folder 11

Bill Rogers

Box 3,Folder 12

Hanlon interview of Richard Hixson

Box 3, Folder 13

Mike (Miguel) De Granby

Box 3, Folder 14

Richard Hixson

Box 3, Folder 15

"Hixson Summary" and "Moore to Hixson"

Box 3, Folder 16

Al Lawson/Charlie Williams

Box 3, Folder 17

John Long

Box 3, Folder 18

Bill Posey

Box 3, Folder 19

Elaine Gordon

Box 3, Folder 20

"Bo" Johnson

Box 3, Folder 21

Charlie Williams

Box 3, Folder 22

Pete Antonacci

Box 3, Folder 23

Dave Thomas

Box 3, Folder 24

Robert Trammell

Box 3, Folder 25

Thelma Hawkins

Box 3, Folder 26

Berthina Fagin

Box 3, Folder 27

Lillie Mae Washington

Box 3, Folder 28

Eva Robinson Walker

Box 3, Folder 29

Ivory Fuller

Box 3, Folder 30

Ernest Blocker

Box 3, Folder 31

Sarah Woodard Logan

Box 3, Folder 32

Lucille Wimbush

Box 3, Folder 33

George Davis

Box 4, Folder 1

Estrella Sara Daily

Box 4, Folder 2

Sarah Lexie Jane Goins Ward

Box 4, Folder 3

Theresa Brown Robinson

Box 4, Folder 4

Family Trees & Characters

Box 4, Folder 5

Photos I

Box 4, Folder 6

Photos II

Box 4, Folder 7

Photos III

Box 4, Folder 8

Photos IV

Box 4, Folder 9

Wallace Jordan death certificate

Box 4, Folder 10

Arnett Doctor Interview (descendants)

Box 4, Folder 11

Arnett Doctor Interview & Notes I

Box 4, Folder 12

Arnett Doctor Interviews & Notes II

Box 4, Folder 13

Arnett Documents

Box 4, Folder 14

Rosewood Phone numbers & addresses

Box 4, Folder 15

Martha Pillsbury (Walter & Carolyn)

Box 4, Folder 16

Yvonne Doctor

Box 4, Folder 17

Rosewood Interviews: Tape 1

Box 4, Folder 18

Rosewood Interviews: Tape 2

Box 4, Folder 19

Rosewood Interviews: Tape 3

Box 4, Folder 20

Rosewood Interviews: Tape 4

Box 4, Folder 21

Rosewood Interviews: Tape 5

Box 4, Folder 22

Rosewood Interviews: Tape 6

Box 5, Folder 1

Rosewood Interviews: Tape 7

Box 5, Folder 2

Rosewood Interviews: Tape 8

Box 5, Folder 3

Rosewood Interviews: Tape 9

Box 5, Folder 4

Rosewood Interviws: Tape 10

Box 5, Folder 5

Rosewood Interviews: Tape 11

Box 5, Folder 6

Rosewood Interviews: Tape 12

Box 5, Folder 7

Rosewood Interviews: Tape 13

Box 5, Folder 8

Rosewood Interviews: Tape 14

Box 5, Folder 9

Rosewood Interviews: Tape 15

Box 5, Folder 10

Rosewood Interviews: Tape 16

Box 5, Folder 11

Rosewood Interviews: Tape 17
Series II: Background Research
Box 5, Folder 12

James Eaton (FAMU Black Archives)

Box 5, Folder 13

"Black Man Killings" newspaper clipping Virginian Pilot

Box 5, Folder 14

"Monkey" Story

Box 5, Folder 15

Kenneth Jones - Rosewood documentary

Box 5, Folder 16

Orlando Sentinel

Box 5, Folder 17

Tampa Tribune

Box 5, Folder 18

Tallahassee Democrat Clippings

Box 5, Folder 19

News Clippings

Box 5, Folder 20

Letters to Editors on Rosewood

Box 5, Folder 21

"Cracker: The history of a Southeastern ethnic, economic, and racial epithet" Names, March 1987

Box 5, Folder 22

"Attention White People" (Klan protests)

Box 5, Folder 23

Census & Prison Records (Archives)

Box 5, Folder 24

Old Newspaper Clippings

Box 5, Folder 25

1923 News Clippings (Archives)

Box 5, Folder 26

1923 Grand Jury (Long & DeCottes)

Box 5, Folder 27

Japanese Reparations Act

Box 6, Folder 1

Review of History Study (Florida State University)

Box 6, Folder 2

"Race, ethnicity and the politics of economic development: A case study of Cedar Key, Florida"

Box 6, Folder 3

Legal/Legislative Summary

Box 6, Folder 4

Hearing (News Clippings)

Box 6, Folder 5

Florida Legislature 1994

Box 6, Folder 6

Florida House Bill (News clippings) 1994

Box 6, Folder 7

"The Riddle of Dr. Mudd" (Samuel Mudd) Ch. 14 & notes

Box 6, Folder 8

House Debate, April 4, 1994

Box 6, Folder 9

Florida Senate (News Clipppings)

Box 6, Folder 10

Governor signing bill (News Clippings)

Box 6, Folder 11

"Florida legislature: 1994 Summary of General Legislation"

Box 6, Folder 12

St. Petersburg Police Department

Box 6, Folder 13

Attorney General's Office

Box 6, Folder 14

FDLE

Box 6, Folder 15

Business Cards

Box 6, Folder 16

Check List

Box 7, Folder 1

" A documented history of the incident which occured at Rosewood, Florida, in January 1923"

Box 7, Folder 2

Appendices to a documented history of the incident...

Box 7, Folder 3

Florida Maps

Box 7, Folder 4

Hilliard History and Statistics

Box 7, Folder 5

Miscellaneous writing, clipping re Hurricane Andrew, clipping re Klan killing

Box 7, Folder 6

Maps Florida counties, Rosewood 1923, Cedar Key

Box 7, Folder 7

City maps: Jacksonville-Duval county

Box 7, Folder 8

City maps: Greater Tampa

Box 7, Folder 9

City maps: Orlando

Box 7, Folder 10

Avis map of Florida

Box 7, Folder 11

Lynching Records and Statistics

Box 7, Folder 12

"Lynching Era" America

Box 7, Folder 13

Mark Twain

Box 7, Folder 14

Florida Lynchings (Ocoee & Perry, OK)

Box 7, Folder 15

Freemasons

Box 7, Folder 16

1923

Box 7, Folder 17

Clippings Index

Box 7, Folder 19

Sanford History

Box 7, Folder 20

Lacoochee/Dade City I

Box 7, Folder 21

Lacoochee/Dade City II

Box 7, Folder 22

Lynching

Box 7, Folder 23

"Festival of Violence: An ananlysis of Southern Lynchings 1992-1930"

Box 8, Folder 1

"Racial Violence in the United States" Grimshaw

Box 8, Folder 2

U.S. History/Black History 1923

Box 8, Folder 3

"Race Riot at east St. Louis July 2, 1917" Rudwick

Box 8, Folder 4

"Rope and Faggot" Walter White

Box 8, Folder 5

"The anti-Lynching Movement 1883-1932" Grant

Box 8, Folder 6

"The Emergence of the New South 1913-1945" Tindall

Box 8, Folder 7

" The NAACP Crusade Against Lynching, 1909-1950" Zangrando

Box 8, Folder 8

"Lynching in the New South: Georgia and Virginia, 1880-1930" Brundage

Box 8, Folder 9

"Urban Racial Violence in the Twentieth Century" Boskin

Box 8, Folder 10

"To live and die in Dixie: A contribution to the Study of Southern violence" Reed

Box 8, Folder 11

"Race Riot: Chicago in the Red Summer of 1919" Tuttle

Box 8, Folder 12

Newspaper clippings: "Chain Gangs Return..." & "Wedowee"

Box 8, Folder 13

Wallace Terry

Box 8, Folder 14

Cedar Key and Levy County History I

Box 8, Folder 15

Cedar Key and Levy County History II
Series III: Legal/Legislative Papers
Box 9, Folder 1

Insureance "Value" Report

Box 9, Folder 2

Goins and Langley. et al. Vs. State of Florida, Vol. 1 pages 1-125

Box 9, Folder 3

Goins and Langley. et al. Vs. State of Florida, Vol.2 pages 126-272

Box 9, Folder 4

Goins and Langley, et al. Vs. State of Florida, Vol.3 pages 273-355

Box 9, Folder 5

Goins and Langley, et al. Vs. State of Florida, Vol.4 pages 356-467

Box 9, Folder 6

Goins and Langley, et al. Vs. State of Florida, Vol.5 pages 468- 550

Box 9, Folder 7

Goins and Langley, et al. Vs. State of Florida, Vol.6 pages 551-611

Box 9, Folder 8

Goins and Langley, et al. Vs. State of Florida, Vol. 7 pages 612-743

Box 9, Folder 9

Goins and Langley, et al. Vs. State of Florida, Vol. 8 pages 744-786
Series IV: Editing of Manuscript
Box 9, Folder 10

Photo Sources

Box 9, Folder 11

Sawmill group photo

Box 9, Folder 12

Rosewood photos

Box 9, Folder 13

Rosewood photos (Claims bill hearings)

Box 9, Folder 14

Rosewood photos (signing of claims bill)

Box 10, Folder 1

Chapter 1 Illustration

Box 10, Folder 2

Chapter 2 Illustration

Box 10, Folder 3

Chapter 3 Illustration

Box 10, Folder 4

Chapter 3 Illustration

Box 10, Folder 5

Chapter 6 Illustration

Box 10, Folder 6

Chapter 7 Illustration

Box 10, Folder 7

Chapter 8 Illustration

Box 10, Folder 8

Chapter 9 Illustration

Box 10, Folder 9

Chapter 10 Illustration

Box 10, Folder 10

Chapter 11 Illustration

Box 10, Folder 11

Chapter 12 Illustration

Box 10, Folder 12

Chapter 13 Illustration

Box 10, Folder 13

Chapter 15 Illustration

Box 10, Folder 14

Chapter 16 Illustration

Box 10, Folder 15

Chapter 17 Illustration

Box 10, Folder 16

Chapter 18 Illustration

Box 10, Folder 17

Chapter 19 Illustration

Box 10, Folder 18

Chapter 21 Illustration

Box 10, Folder 19

Chapter 22 Illustration

Box 10, Folder 20

Chapter 23 Illustration

Box 10, Folder 21

Chapter 24 Illustration

Box 10, Folder 22

Chapter 25 Illustration

Box 10, Folder 23

Chapter 26 Illustration

Box 10, Folder 24

Chapter 27 Illustration

Box 10, Folder 25

Chapter 28 Illustration

Box 10, Folder 26

Chapter 29 Illustration

Box 10, Folder 27

Chapter 30 Illustration

Box 10, Folder 28

Chapter 31 Illustration

Box 10, Folder 29

Chapter 32 Illustration

Box 10, Folder 30

Chapter 33 Illustration

Box 10, Folder 31

Chapter 34 Illustration

Box 10, Folder 32

Chapter 35 Illustration

Box 10, Folder 33

Docnotes

Box 10, Folder 34

Rosewood photos part I

Box 10, Folder 35

Rosewood Photos Part II

Box 10, Folder 36

Rosewood Photos Part III

Box 10, Folder 37

Rosewood Photos Part IV

Box 10, Folder 38

"Like Judgement Day" Folder notes

Box 10, Folder 39

Photos - Minnie Lee Langley

Box 10, Folder 40

Maps - Florida, Levy County

Box 10, Folder 41

Book Photos

Box 10, Folder 42

Part I photos

Box 10, Folder 43

Part II photos

Box 10, Folder 44

Part III photos

Box 10, Folder 45

Part IV photos

Box 10, Folder 46

Part V photos

Box 10, Folder 47

Part VI photos

Box 10, Folder 48

Photos Needed

Box 10, Folder 49

Photos coming

Box 10, Folder 50

Photos received

Box 10, Folder 51

Florida State University Photos

Box 10, Folder 52

Gwendolyn Thompson

Box 10, Folder 53

Martha Barnett Photos

Box 10, Folder 54

Copies: "And God was all around us" title page, 1923 articles on Rosewood

Box 10, Folder 55

Florida Maps

Box 10, Folder 56

Song lyric permission (David Allan Coe)

Box 10, Folder 57

Photo Permissions

Box 10, Folder 58

Rosewood legal reading

Box 10, Folder 59

Rosewood Cover

Box 10, Folder 60

Tampa Tribune photos

Box 10, Folder 61

Willie Morris

Box 10, Folder 62

Palm Beach Post photos

Box 10, Folder 63

Hugh Scoggins (AP Tallahassee)

Box 10, Folder 64

Midge Laughlin (St. Petersburg Museum of History)

Box 10, Folder 65

Miami Herald Photos

Box 11, Folder 1

Florida State Archives

Box 11, Folder 2

Cedar Key Historical Photos

Box 11, Folder 3

Tallahassee Democrat photos

Box 11, Folder 4

Lynching Era photos

Box 11, Folder 5

Seminole Tribune Photos

Box 11, Folder 6

O'McCarthy photos

Box 11, Folder 7

Al Lawson photos

Box 11, Folder 8

Miguel De Granby

Box 11, Folder 9

Governor signing bill photo

Box 11, Folder 10

Ray Ansenault (author) "St. Petersburg and the Florida Dream 1888-1950

Box 11, Folder 11

Ernest Parham

Box 11, Folder 12

Brad Wasson (University of Florida photos)

Box 11, Folder 13

St. Petersburg Times

Box 11, Folder 14

Interview List

Box 11, Folder 15

Acknowlegments

Box 11, Folder 16

Like Judgement Day - title page, contents, prologue

Box 11, Folder 17

"Awakening" Part 1

Box 11, Folder 18

"The Survivors" Part 2

Box 11, Folder 19

"Movement" Part 3

Box 11, Folder 20

"The Claim" Part 4

Box 11, Folder 21

"Redemption" Part 5

Box 11, Folder 22

"Coming Home" Part 6

Box 11, Folder 23

Manuscript: And God was all around us: The story of the Rosewood Massacre by Mike D'orso

Box 12, Folder 1

Chapters 2 - 5

Box 12, Folder 2

Chapters 7 - 10

Box 12, Folder 3

Chapters 12 - 15

Box 12, Folder 4

Chapters 16, 17, 19, 20

Box 12, Folder 5

Chapters 21 - 24

Box 12, Folder 6

Chapters 26 - 29

Box 12, Folder 7

Chapters 30 - 33

Box 12, Folder 8

Acknowledgements

Box 12, Folder 9

Correspondence with Susan Raihoffer

Box 12, Folder 10

Chapters 7 & 10

Box 12, Folder 11

Title page, contents, prologue, part I

Box 12, Folder 12

Part 2 - The Survivors

Box 12, Folder 13

Part 3 - Movement

Box 12, Folder 14

Part 4 - The Claim

Box 12, Folder 15

Chapters 20 - 22

Box 13, Folder 1

Chapter 23 - 25

Box 13, Folder 2

Chapter 26 - 28

Box 13, Folder 3

Chapter 29 - 31

Box 13, Folder 4

Chapter 32 - 34

Box 13, Folder 5

Chapter 35 - 37 & Epilogue

Box 13, Folder 6

Part 5 - Redemption

Box 13, Folder 7

Part 6 - Coming Home

Box 13, Folder 8

Acknowledgement, Notes & Sources

Box 13, Folder 9

Prologue, Chapters 1 & 2

Box 13, Folder 10

Chapters 3, 4, 5

Box 13, Folder 11

Chapters 6, 8, 9

Box 13, Folder 12

Chapters 11-13

Box 13, Folder 13

Chapters 14 - 16

Box 13, Folder 14

Chapters 17 - 19
Series V: Audio, Video, Computer disks
Box 14

Micro-cassettes numbered 1-45, interviews

Box 14

Standard audio cassettes numbered 1- 8

Box 14

2 audio cassettes labeled House Floor Debate 4/4/94 numbers 3 and 4 of 7

Box 14

VHS tape - "Redemption: The Rosewood Legacy" University of Florida News and Public Affairs

Box 14

VHS tape - "Dateline NBC, Rosewood, 3/22/94"

Box 15

VHS tape - "Rosewood Massacre"

Box 15

VHS tape - "Povich - Rosewood"

Box 15

5" floppy disk - "Doc 6-8"

Box 15

5" floppy disk - "Doctor tape 8 - 11"

Box 15

5" floppy disk - "Doctor - tape 12-17"

Box 15

3 1/2" disk - "Disk one - contents, title, part one-five"

Box 15

3 1/2 " disk - "Disk two - part six: thanks, book notes, characters"

Box 15

3 1/2" disk - "Rosewood - prologue & ch. 1-12

Box 15

3 1/2 " disk - "Rosewood - 47 file/all chapters"

Box 15

3 unlabeled 3 1/2" disks