A Collection in
Special Collections
Collection Number 4034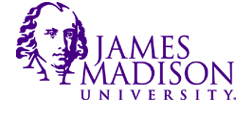 Special Collections, Carrier Library, James Madison University
Special Collections
Carrier Library
James Madison University
Harrisonburg, Virginia 22807
USA
Phone: (540) 568-3612
Fax: (540) 568-3405
Email:
library-special@jmu.edu
URL:
http://www.lib.jmu.edu/special
© 2004 By JMU Libraries. All rights reserved.
Processed by: Gillian Schulz and Chris Bolgiano, Feb. 2002
Repository
Special Collections, James Madison University
Collection number
4034
Title
Elizabeth A. Wenger Collection 1884-1951
Physical Characteristics
Contains four folders.
Language
English
---
Access Restrictions
Collection is open to research.
Use Restrictions
There are no restrictions.
Preferred Citation
Elizabeth A. Wenger Collection, Collection #4034, Special Collections, Carrier Library, James Madison University, Harrisonburg, Va.
Acquisition Information
Purchased from Scott Suter in Nov. 2001.
---
Elizabeth was apparently the sister of C.D. Wenger, who operated a well-known plant nursery. At least one of the postcards is addressed to C.D. Wenger with an order for plants.
This collection contains letters and postcards written mostly to Elizabeth A. Wenger from relatives and friends in VA, but also from Maryland, Ohio, Tennessee, and North Carolina. Topics center on home and family affairs, including school; several of the correspondents were students or teachers. The fire insurance policies give details on the nature and location of the Wenger house.
Series 1: Letters and postcards, 1884-1936. Series 2: Fire insurance policies, 1951.
Series: 1: Letters and Postcards 1884-1936
Folder: 1-3
Series: 2: Fire Insurance Policies 1951
Folder: 4