A Collection in
Special Collections
Collection Number 3060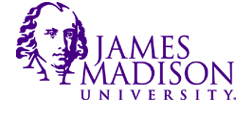 Special Collections, Carrier Library, James Madison University
Special Collections
Carrier Library
James Madison University
Harrisonburg, Virginia 22807
USA
Phone: (540) 568-3612
Fax: (540) 568-3405
Email:
library-special@jmu.edu
URL:
http://www.lib.jmu.edu/special
© 2004 By JMU Libraries. All rights reserved.
Processed by: Special Collections Staff, March 1994
Repository
Special Collections, James Madison University
Collection number
3060
Title
Rockingham Public Library Collection 1767-1873
Physical Characteristics
This collection consists of one Hollinger box.
Language
English
---
Access Restrictions
Collection is open to research.
Use Restrictions
There are no restrictions.
Preferred Citation
Rockingham Public Library Collection, Collection #3060, Special Collections, Carrier Library, James Madison University, Harrisonburg, Va.
Acquisition Information
Received on deposit immediately after a Feb. 3, 1994 contract with the Rockingham Library Association was signed. Existing organization and file headings were retained.
---
Contents relevant to Rockingham County and Harrisonburg from the earliest days of county formation, 1767-1873.
This collection is comprised of mostly legal materials.
Series I: Court Cases; Series II: Roads, Bridges and Mills; Series III: Miscellaneous.
Box-folder 1:1

Specific Cases 1814-1831

Samuel Chandler Sr. vs. Nathan Chandler

Col. Arch Rutherford vs. Charles and David Chandler and Jacob Nicholas

Box-folder 1:2

General Court Cases

Armentrout, Nicholas vs. Mathias Stover, Ohio 1818-1932

Beard, Margaret vs. David Beard 1824-1832

Harrison, Nath. & John Harrison vs. Archibald Looker 1832

Basely, Haga 1829

High, Jacob vs. Sally Knopp late Hupp admr. of John Hupp 1810

Huling vs. Looker 1820-1832

Looker, John vs. Henry Long 1829-1831

Lindon [?], Thomas, Wm. Robertson vs. Wm. Dever 1835-1838

Peters vs. Pence 1814-1839

Ragan, Daniel vs. M. Williams 1821-1830

Scott, James vs. Jacob Hudlow 1767-1822

Box-folder 1:3

McDowell, Miller vs. Wm. McMahon 1810-1831

Box-folder 1:4

Rifle, Daniel vs. John Smoot 1824-1832
Series 2:: Roads Bridges, Mills
Box-folder 1:5

Bridge 1818

Box-folder 1:6

Briery Branch 1823-1825

Box-folder 1:7

Brocks Gap- Peaked Mtn.-Keezletown Dove's Mill Rd. 1824-1826

Box-folder 1:8

Dry River Road 1799-1834

Box-folder 1:9

Grist mill, Wise-Dinkle 1796-1851

Box-folder 1:10

Hands to work on roads 1823-1824

Box-folder 1:11

Harrisonburg to Richmond, McGaheysville to Luray, Pirkey's Mill 1822

Box-folder 1:12

Harrisonburg to Woodstock-Back Road 1824-1826

Box-folder 1:13

Keezletown to New Market 1826-1826

Box-folder 1:14

Lawyer Rd., Pt. Republick to Waynesboro 1822-1826

Box-folder 1:15

Mathias Stover Mill-Fawcett, Keezletown 1825

Box-folder 1:16

Mtn. Road, Chrisman's Mill 1822-1825

Box-folder 1:17

Road Related 1822-1826

Box-folder 1:18

Road to Shen. Cty. -Road past Henry Miller 1823

Box-folder 1:19

Stage Road-Zirkel & Byrd Mill 1805-1822
Box-folder 1:20

African Americans 1778-1851

Box-folder 1:21

Debts 1787-1869

Box-folder 1:22

Estates and Complaints 1792-1858

Box-folder 1:23

Estray Livestock 1826-1851

Box-folder 1:24

Land causes 1796-1859

Box-folder 1:25

Miscellaneous 1779-1873

mostly summonses; also list of bonds, election results, grand jury

Box-folder 1:26

Overseers of the Poor 1802-1809

Box-folder 1:27

Railroads 1855-1892

Box-folder 1:28

Rockingham Cty. seal receipt, Harrisonburg jail 1779-1855

Box-folder 1:29

Taxes 1783-1864

Box-folder 1:30

Tory: John Carthrae 1787