A Collection in
Special Collections
Collection Number 3066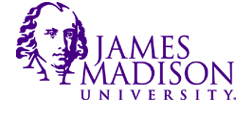 Special Collections, Carrier Library, James Madison University
Special Collections
Carrier Library
James Madison University
Harrisonburg, Virginia 22807
USA
Phone: (540) 568-3612
Fax: (540) 568-3405
Email:
library-special@jmu.edu
URL:
http://www.lib.jmu.edu/special
© 2004 By JMU Libraries. All rights reserved.
Processed by: Special Collections Staff
Repository
Special Collections, James Madison University
Collection number
3066
Title
Marianne L. Garber Collection 1780-1899
Physical Characteristics
This collection consists of 19 items in 1 Hollinger box and 1 oversize box.
Language
English
---
Access Restrictions
Collection is open to research.
Use Restrictions
There are no restrictions.
Preferred Citation
Marianne L. Garber Collection, Collection #3066, Special Collections, Carrier Library, James Madison University, Harrisonburg, Va.
Acquisition Information
This collection was donated to the Library in January, 1995 by Marianne L. Garber of Timberville, VA.
---
According to the donor, the journal was written by William Mathias Harner of McGaheysville, VA, born Nov. 24, 1823 and married Jan. 1852.
This collection contains 19 items from 1780 to 1899, the majority of which are land deeds and miscellaneous legal and business documents for Rockingham and Shenandoah Counties, VA. Also included in the collection is a farm journal with one-line entries describing agricultural activities almost daily for most of the time period from August, 1847 to May, 1861.
Box 1: Farm Journal, Legal and Business documents, Oversize Box 1: Land deeds and Indentures.
Box-folder 1:1
Farm Journal, Wm. M. Harner: 1847-1861
Box-folder 1:2
Legal and Business Documents
Debt obligation of Philip and George Pence 1815

Deposition on behalf of Samuel and Rebecca Fry 1854

Purchase list, Fred Offman to Coffman Zirkle, New Market 1877

Purchase list, Daniel Shirley in acc't with L.P. Henkel & Co. 1887

Debt obligation of John Linhoss to Charles K. Urner[?] for land 1897

Debt release of John Linhoss by W.P. Crickenberger 1899

Undated Land resurvey for David Homan
Oversize 1
Land Deeds and Indentures
Richard Campfield, "A Copy from Record" 1780

John Petner [Pitner], signed Beverley Randolph 1787

Henry Mave [Nave], signed by Henry Lee 1793

John & Barbara Pitner to John Nave 1794

Adam & Liza Pitner to John Levich 1796

Michael & Rachel Humble & others to John Livy 1801

John Homan & others to David Homan 1824

Gideon & Regina Pentz to Jonas Pentz 1847

Samuel & Rebecca Fry to Lewis Will 1854

Daniel Shirley to Joseph Roller 1887