A Collection in
Special Collections
Collection Number SC# 5007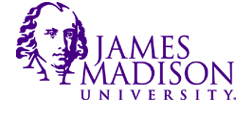 Special Collections, Carrier Library, James Madison University
Special Collections
Carrier Library
James Madison University
Harrisonburg, Virginia 22807
USA
Phone: (540) 568-3612
Fax: (540) 568-3405
Email:
library-special@jmu.edu
URL:
http://www.lib.jmu.edu/special
© 2012 By JMU Libraries. All rights reserved.
Processed by: Julia Merkel
Revised By: Alicia Henneberry, August 2012
Repository
Special Collections, James Madison University
Collection Number SC#
5007
Title
Emily Lee Papers1943-2001
Extent
2 boxes (1 linear foot)
Creator
Emily Lee Lewis
Language
English
Abstract
The collection includes James Madison University related correspondence, newsclippings, photographs, scrapbooks, interview, and reunion booklets.
---
Access Restrictions
None.
Use Restrictions
None.
Preferred Citation
[Identification of Item], The Emily Lee Papers, 1943-2001, SC# 5007, Special Collections, Carrier Library, James Madison University, Harrisonburg, VA.
Acquisition Information
Received from Alumni Relations May, 2003
Processing Information
The photos pertaining to the '43 Madison group reunions and University events were added later than the rest of the collection in July, 2012.
---
Emily Lewis Lee graduated from Madison College as part of the class of 1943 with a degree in Home Economics. After graduation, she entered Johns Hopkins in Baltimore to begin a six month internship, after which she completed another six months at Halloran Hospital on Staten Island. She then entered the Army Medical Corps as a dietician and was trained in Atlantic City. She met her husband, Luther Lee, while stationed in North Carolina when she was a first lieutenant. She was discharged from the army at the end of the war, and later on became a dietician at the Veterans Administration hospital. Since then has been a proud and active alumni of her alma mater. Emily Lee has served on the Alumni Association, the Education and Student Life Committee, the Board of Visitors from 1980-1983, and as the fund agent for the class of 1943. In 1981, she received the "Distinguished Alumni Service Award" for her work for the university.
This collection documents Emily Lee's work with James Madison University's Alumni Association, the Board of Visitors, attendance at JMU events, and reunions with her classmates. Much of her correspondence includes letters to her fellow alumnae from the class of 1943. Her awards, appointments and accompanying news clippings are included as are booklets compiled for alumni reunion weekends and homecomings. Of special interest is the history of the university's processional mace, a gift of the Class of 1943, presented to the University on Founder's Day, 1979. Of more recent interest are a 2001 interview with journalist Nancy Bondurant Jones and two subsequent articles on World War II and plans for an Alumni Center Terrace to honor JMU's contribution to it. Many photographs are included that document reunions and special celebrations at James Madison University.
Series 1, Correspondence, 1953- (1973-1983)-2001 and undated, contains letters mainly regarding reunion planning, plus Lee's annual "Lee News" bulletins for 1981, 1983-1991, with similar reports in 1997, 1999 and 2001.
Series 2, Scrapbooks and Guestbooks, contains two large scrapbooks largely of color photographs compiled either for or after the 35th, 40th and 45th Reunions of the Class of '43. The first of these has a small selection of black & white photographs from the 1940s. The three smaller guestbooks contain signatures from alumni receptions and luncheons dating from 1956-1989. The first of these books belonged to the Madison Alumni Richmond Chapter, and the other two are most likely from on-campus alumni events.
Series 3, Ephemera, contains a clipping about Mrs. Lee from the "Alumni Bulletin" Vol. 2, No. 1; the "Home Economics Alumni Newletter," No. 17, December 1981 with front page coverage of Mrs. Lee receiving an alumni service award; reunion booklets from the 1978 and 1979; and an undated alumni publication, "From Blue Stone Hill to You," among other programs and flyers. Included here are an interview with Nancy B. Jones (March 15, 2001), and Jones' article in the Harrisonburg Daily News Record on April 17 and in the JMU Alumni magazine Montpelier in Summer, 2001.
Series 4, University Mace, concerns the university's processional mace and includes a letter from the artist, Prof. Ron Wyancko, newsclippings, fundraising for the Mace Fund, and notes on the Founder's Day processional 1978-1979.
Series 5, Photographs, contains a 5x7" b&w print of Emily Lee presenting the mace to President Carrier in 1979, an 8x10" of her reunion group ca. 1983 and four snap shots of awards and reunion banquets from the early 1980s. Also includes photographs from 10 scrapbooks documenting reunions and events, as well as graduation photos from her commencement in 1943.This series is broken up into three subseries (Original Collection Photos, Reunions, and University Events) which are in turn broken down into several subseries.
The collection is arranged in 5 series and 3 subseries:
I: Correspondence, 1953-2001, undated
II: Scrapbooks and Guest Books, 1956, 1974-1989
III: Ephemera, 1956, 1978-1983
IV: University Mace, 1978-1979
V: Photographs
  Subseries 1. Original Collection Photos
  Subseries 2. Reunions
  Subseries 3. University Events
Series I: Correspondence, 1953-2001, undated
Box:Folder: 1:1
Series II: Scrapbooks and Guestbooks
Box:Folder 1:2

Scrapbook 1, 1942-1986

Box:Folder 1:3

Scrapbook 2, 1980-1989

Box:Folder 1:4

Guestbook 1 (1956-1979) and Guestbook 2 (1977-1989)

Box:Folder 2:1

Guestbook 3, 1974-1979
Series III: Ephemera, 1956-2001, undated
Box:Folder: 2:2
Series IV: University Mace, 1978-1979
Box:Folder: 2:3
Series IV: University Mace, 1978-1979
Box:Folder: 2:3
Box:Folder 2:4

Subseries 1: Original Collection

Image 5007.05.0001

Emily Lee presenting the University Mace to Dr. Carrier

Image 5007.05.0002

Emily Lee and reunion group

Image 5007.05.0003

Four snapshots of Emily Lee>

Box:Folder 2:4

Subseries 2: Original Collection

Box:Folder 2:5

1995 and 1996 '43 Madison group reunion

Image 5007.05.0004

Cover photo

Image 5007.05.0005

Flower display

Image 5007.05.0006

Garden Club shirt

Image 5007.05.0007

Emily Lee with Frances Agnor Traver and Ann Valentine Pheiffer

Image 5007.05.0008

"The Gang" group shot

Image 5007.05.0009

Til Purnell w/ horse

Image 5007.05.0010

At stable, group shot

Image 5007.05.0011

Tea Room Lunch, group shot

Image 5007.05.0012

Group at dinner

Image 5007.05.0013

Mary Jackson, Ann Valentine Pheiffer, Ethel Mason Miller, Frances Agnor Traver, and unidentified woman

Image 5007.05.0014

Dick and Frances Traver with Ruth Anne Herring

Image 5007.05.0015

Dick Traver and Ruth Anne Herring

Image 5007.05.0016

Space Shuttle at Cape Canaveral

Image 5007.05.0017

Cape Canaveral, group shot

Image 5007.05.0018

Group next to space shuttle

Image 5007.05.0019

Ladies out shopping

Image 5007.05.0020

Catharine Cothran Pedigo, Mary Jackson, Ethel Mason Moore, Frances Agnor Traver, Ann Valentine Pheiffer

Image 5007.05.0021

Group in front of restaurant

Image 5007.05.0022

Emily Lee, Frances Agnor Traver, Mary Jackson, Catharine Cothran Pedigo at Lee Chapel

Image 5007.05.0023

Emily Lee, Margaret Hoffman Gouldman, and Marcella Mears

Image 5007.05.0024

Frances Agnor Traver, Mary Jackson, Margaret Hoffman Gouldman, Emily Lee, Catharine Cothran Pedigo

Image 5007.05.0025

Emily Lee, Margaret Hoffman Gouldman, Catharine Cothran Pedigo, Frances Agnor Traver, Mary Jackson

Image 5007.05.0026

RV at campground

Image 5007.05.0027

Group in motor home

Image 5007.05.0028

Group shot at dinner

Image 5007.05.0029

Group at dinner

Image 5007.05.0030

Frances Agnor Traver

Image 5007.05.0031

Emily Lee and Ethel Mason Miller

Image 5007.05.0032

Louise and Bud Hansby, Dick Traver

Image 5007.05.0033

Frances Agnor Traver, Mary Jackson, Til Horn Purnell, Ann Valentine Pheiffer, Ethel Mason Miller

Box:Folder 2:5

1997 and 1998 '43 Madison group reunion

Image 5007.05.0034

Cover photo, Emily Lee

Image 5007.05.0035

Til Horn Purnell, Ethel Mason Moore, Ann Valentine Pheiffer

Image 5007.05.0036

Making memory books

Image 5007.05.0037

Ladies with scrapbooks

Image 5007.05.0038

In front of Poplar Forest.

Image 5007.05.0039

Emily Lee, Ann Valentine Pheiffer, and unidentified woman

Image 5007.05.0040

Ann Valentine Pheiffer, Ethel Mason Miller, Dick Traver

Image 5007.05.0041

Group shot at table

Image 5007.05.0042

By lake at Peaks of Otter

Image 5007.05.0043

Avoca-Ancestral home of Col. Lynch

Image 5007.05.0044

Group in front of house

Image 5007.05.0045

Anne and Don Pheiffer

Image 5007.05.0046

Betty's Kitchen

Image 5007.05.0047

Appomatox Battleground

Image 5007.05.0048

Ladies waiting to eat

Image 5007.05.0049

The husbands

Image 5007.05.0050

Ann and Don Pheiffer with nephew

Image 5007.05.0051

Frances Agnor Traver and Til Horn Purnell

Image 5007.05.0052

Til Horn Purnell and Frances Agnor Traver

Image 5007.05.0053

Mary and Tom Sweet wedding photo

Image 5007.05.0054

Ladies with Van Reese

Image 5007.05.0055

"The men arrive"

Image 5007.05.0056

Dick Traver

Image 5007.05.0057

Waiting in front of Olive Garden

Image 5007.05.0058

Ethel Mason Miller and husband?

Image 5007.05.0059

Lunch at Williamsburg Inn

Image 5007.05.0060

Music at Williamsburg Inn

Image 5007.05.0061

More music

Image 5007.05.0062

Mary Jackson and Til Horn Purnell

Image 5007.05.0063

Emily Lee with Mary Jackson and Frances Agnor Traver

Image 5007.05.0064

Entertainment at tavern

Image 5007.05.0065

Group at dinner

Image 5007.05.0066

Comfort suites

Box:Folder 2:5

1999 '43 Madison group reunion

Image 5007.05.0067

Emily Lee with the Vanlandinghaw's

Image 5007.05.0068

Catharine Cothran Pedigo, Mary Jackson, Ann Valentine Pheiffer

Image 5007.05.0069

Ethel Mason Miller, Frances Agnor Traver, and Marion Watkins Herger

Image 5007.05.0070

Frances Traver, Ethel Mason Miller, Ann Brown Hutchinson, Catharine Cothran Pedigo

Image 5007.05.0071

Emily Lee with Virginia Tunnes Wells

Image 5007.05.0072

Priceless Tiffany Window

Image 5007.05.0073

Ethel Mason Miller, Catharine Cothran Pedigo, Ann Valentine Pheiffer, Frances Agnor Traver

Image 5007.05.0074

Table at dinner

Image 5007.05.0075

Music at farewell dinner

Image 5007.05.0076

Emily Lee, Mary Jackson, Ann Valentine Pheiffer, Catharine Cothran Pedigo, Ethel Mason Miller, Frances Agnor Traver

Image 5007.05.0077

Robin Worth and wife Joann

Image 5007.05.0078

Emily Lee with group at dinner

Image 5007.05.0079

Group at happy hour

Image 5007.05.0080

Ladies in front of Petersburg Country Club

Image 5007.05.0081>

Carriage Tour of Olde Towne

Box:Folder 2:6

2000 '43 Madison group reunion

Image 5007.05.0082

Weighing-in at Marina

Image 5007.05.0083

Ann Valentine Pheiffer and Don Pheiffer

Image 5007.05.0084

Marina

Image 5007.05.0085

Frances and Don Traver

Image 5007.05.0086

Marge Hoskins and Mary Jackson on front porch

Image 5007.05.0087

Emily Lee and Mary Jackson

Image 5007.05.0088

Emily Lee and group at Beaufort Chamber of Commerce

Image 5007.05.0089

Group on carriage ride

Image 5007.05.0090

Marge Hoskins and husband

Image 5007.05.0091

Chicago painted cow

Image 5007.05.0092

Group in front of buses

Image 5007.05.0093

Emily Lee, Marge Hoskins, Frances Traver, Don Traver

Image 5007.05.0094

Emily Lee, Marge Hoskins, Mary Jackson

Image 5007.05.0095

Emily Lee with Marge Hoskins and Mary Jackson

Image 5007.05.0096

Frances Agnor Traver, Mary Jackson, Ann Valentine Pheiffer

Image 5007.05.0097

Marge Hoskins, Bob Hoskins, Dick Traver, Frances Agnor Traver

Image 5007.05.0098

Group shot on porch

Image 5007.05.0099

Til Horn Purnell, Frances Agnor Traver, Mary Jackson, Ann Valentine Phieffer, Emily Lewis Lee

Image 5007.05.0100

"Dolphin Watch" house

Image 5007.05.0101

Frances Traver, Mary Jackson, Ann Valentine Pheiffer, Dick Traver

Image 5007.05.0102

Marge Hoskins

Image 5007.05.00103

Emily Lee and Sigma sisters with Sigma plaque

Image 5007.05.0104

Sunrise from front porch

Image 5007.05.0105

Mary Jackson and others saying goodbye

Image 5007.05.0106

Waving goodbye

Image 5007.05.0107

Ann and Don Phieffer

Box:Folder 2:6

2001 '43 Madison group reunion

Image 5007.05.0108

Cover photo

Image 5007.05.0109

Til Purnell with dog, Kipley, and car

Image 5007.05.0110

Catharine Cothran Pedigo, Frances Agnor Traver, Mary Jackson, Ethel Mason Moore

Image 5007.05.0111

Men group shot

Image 5007.05.0112

Emily Lee

Image 5007.05.0113

Til Purnell with Margaret Hoffman Gouldman

Image 5007.05.0114

Mary Jackson, Frances Agnor Traver, Ethel Mason Moore

Image 5007.05.0115

Dick Traver, Hart Miller, Tom Sweet

Image 5007.05.0116

Hart Miller, others at table

Image 5007.05.0117

Group at dinner

Image 5007.05.0118

Mary Jackson and Til Purnell

Image 5007.05.0119

Skip Purnell reviews appointment calendar

Image 5007.05.0120

Charlisa Howell, Frances Traver, Til Purnell

Image 5007.05.0121

Frances Traver, Til Purnell, Margaret Hoffman Gouldman

Image 5007.05.0122

Group with Charlisa Howell, Dick Traver, Frances Traver

Image 5007.05.0123

The whole group

Image 5007.05.0124

Frances Agnor Traver

Image 5007.05.0125

Til and Skip Purnell

Image 5007.05.0126

Emily Lee and Til Purnell

Image 5007.05.0127

Emily Lee and Til Purnell

Image 5007.05.0128

Til Purnell

Image 5007.05.0129

High school group

Image 5007.05.0130

Margaret Hoffman Gouldman

Image 5007.05.0131

Margaret Hoffman Gouldman

Image 5007.05.0132

"Rhodendedrem" Bush

Picture of Rhododendron Bushes is labeled "beautiful rhodedendrem [sic] everywhere"

Subseries 3: University Events

Box:Folder 2:7

1943 Commencement Ceremony

Image 5007.05.0133

Graduation ceremony

Image 5007.05.0134

Emily Lewis Lee with diploma

Image 5007.05.0135

Emily Lewis lee and group in front of Jackson Hall

Image 5007.05.0136

Emily Lewis Lee and group

Image 5007.05.0137

Emily Lewis Lee and large group

Image 5007.05.0138

Emily Lewis Lee and other graduates

Image 5007.05.0139

Emily Lewis lee and others

Box:Folder 2:7

Class of 1943 35th reunion 1973

Image 5007.05.0140

Midge and Nate Clark

Image 5007.05.0141

Emily Lee and two others

Image 5007.05.0142

Emily Lee and friends

Image 5007.05.0143

Margaret Hoffman Gouldman

Image 5007.05.0144

At table, Dr. Carrier in background

Image 5007.05.0145

Frances Agnor Traver, Ann Valentine Phieffer and others

Image 5007.05.0146

Emily Lee and others in front of hotel

Image 5007.05.0147

In front of hotel

Box:Folder 2:7

Inauguration of President Linwood Rose - Sept 1999

Image 5007.05.0148

Harrisonburg sign from Massanutten, '98

Image 5007.05.0149

Emily Lee with Rebecca Davidson ('47) and members of the Rose family

Image 5007.05.0150

Rebecca Davidson with Jane Dingledine Houston ('42)

Image 5007.05.0151

Sunset from "New Campus"

Image 5007.05.0152

Emily Lee, Kathy Jasien, and Rebecca Davidson at dinner

Image 5007.05.0153

Dr. Douglas Brown, VP Academic Affairs, with Betsy Brown, Bill and Kathy Jasien at dinner

Image 5007.05.0154

Bonnie Neff Hoover and Stanley Folk at dinner

Image 5007.05.0155

Campus painting being presented to the Carriers'

Image 5007.05.0156

Edith Carrier with painting

Image 5007.05.0157

Emily Lee and Rebecca Davidson with 90's Tri Sigma t-shirt

Image 5007.05.0158

Jane Kinderman and Rebecca Bennett Davidson at Walton House

Image 5007.05.0159

Group shot at Strawderman '87

Image 5007.05.0160

roup shot, Richmond Fall '94

Image 5007.05.0161

Emily Lee and group, Petersburg Fall '94

Image 5007.05.0162

Peggy A. and family

Image 5007.05.0163

Emily Virginia Lewis, '40

Box:Folder 2:8

Alumni Weekend - May 2002

Image 5007.05.0164

Alumni Weekend 2002 cover

Image 5007.05.0165

Baseball field

Image 5007.05.0166

Emily Lee with VCU coach's wife

Image 5007.05.0167

Emily Lee with JMU player's parents

Image 5007.05.0168

Wilson Hall

Image 5007.05.0169

Emily Lee with '52 alum dressed as clown and husband

Image 5007.05.0170

Emily Lee with Emily Long Bruce and Lois Long on bench by Kissing Rock

Image 5007.05.0171

Lucille June Smead

Image 5007.05.0172

Kathy Stafford, VP for Development, outside of Alumnae Hall

Image 5007.05.0173

Emily Lee with her weekend escort Catharine Cook

Image 5007.05.0174

Two '52 alumni at reception at President Rose's house

Image 5007.05.0175

Emily Lee with Nellie Long, Ralph and Inez Roop

Image 5007.05.0176

Emily Lee and Georgina Chapplear Milleken

Image 5007.05.0177

Catharine Cook and driver Mr. Roberts with JMU bus

Image 5007.05.0178

Emily Lee and Polly Long

Image 5007.05.0179

Emily Lee with Evelyn Jefferson and Lillian Bundy and others at 1942 table

Image 5007.05.0180

JMU flowers by Festival

Image 5007.05.0181

Emily Lee and Glenda Bennett (Sigma sisters) in front of Bluestone fireplace in Alumnae Hall

Image 5007.05.0182

Emily Lee with Justin Thompson, Director of Alumni Relations

Image 5007.05.0183

Emily Lee and Nancy Bondurant Jones

Image 5007.05.0184

Emily Lee and Nancy Bondurant Jones

Image 5007.05.0185

Carolyn Copley during candle ceremony

Image 5007.05.0186

Emily Lee with Ann Dechert and Nancy Hughes

Image 5007.05.0187

Emily Lee and others

Box:Folder 2:8

Alumni Weekend - May 2002

Image 5007.05.0188

Emily Lee with Anna Long Watson and Emily Long Bruce, picture of Bonnie Heff attached

Image 5007.05.0189

Emily Lee and Bob Hoskins

Image 5007.05.0190

Emily Lee and Marge Hoskins

Image 5007.05.0191

Emily Lee and Margaret Moore

Image 5007.05.0192

Emily Lee with Sigma sisters in front of Sigma house

Image 5007.05.0193

Emily Lee with Sigmas and Cake Walk t-shirt

Image 5007.05.0194

Emily Lee with Sigma alumni and current officers

Image 5007.05.0195

Emily Lee with replica of Leeolou Alumni Center

Image 5007.05.0196

Emily Lee with List of Lead Donors

Image 5007.05.0197

Emily Long Bruce, Lisa Horsch, Steph Ann Watson, Marge Hoskins at Dedication Dinner

Image 5007.05.0198

Emily Lee, Ann Watson, Marge Hoskins at table

Image 5007.05.0199

Emily Lee with President Rose and wife Judith

Image 5007.05.0200

Emily Lee and Mike Dewitt from JMU Board of Visitors

Image 5007.05.0201

Emily Lee with the Rose's, the McGraw's, and Lucy Koof-Pust at post-game reception

Image 5007.05.0202

Emily Lee, Marge Hoskins, and friend at reception

Image 5007.05.0203

Emily Lee and Marge Hoskins on parking deck at reception

Image 5007.05.0204

JMU flowers by Leeolou Alumni Center

Image 5007.05.0205

Front of Leeolou Alumni Center

Image 5007.05.0206

Emily Lee and Lisa Horsch at Bridgeforth Stadium

Image 5007.05.0207

Emily Lee and field at Bridgeforth Stadium

Image 5007.05.0208

"Welcome Back Alumni!" sign at Leeolou Alumni Center

Image 5007.05.0209

Emily Lee and Lisa Horsch with Madison scrapbook

Image 5007.05.0210

Emily Lee, Lisa Horsch, Marge Hoskins at WWII Garden Patio

Image 5007.05.0211

Emily Lee and Lisa Horsch with Veterans of WWII plaque

Box:Folder 2:8

James Madison Day Celebrations - March 2006

Image 5007.05.0212

Emily Lee and Marge Hoskins at graves of Emily and Mable Lee Walton

Image 5007.05.0213

Emily Lee with Ass. VP for Constituent Relations

Image 5007.05.0214

Emily Lee with Marge Hoskins and Director of Development Karen Guntharp

Image 5007.05.0215

Emily Lee with Dr. Phyllis Rowe

Image 5007.05.0216

Emily Lee with hostess and staff

Image 5007.05.0217

Emily Lee with Jane Dingledine Houston

Image 5007.05.0218

Emily Lee with Carolyn Wakr

Image 5007.05.0219

View of Wilson stage for Madison Day Program

Image 5007.05.0220

Emily Lee with Marge Hoskins and Polly Lane