A Collection in
Special Collections
Collection Number 5001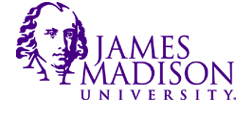 Special Collections, Carrier Library, James Madison University
Special Collections
Carrier Library
James Madison University
Harrisonburg, Virginia 22807
USA
Phone: (540) 568-3612
Fax: (540) 568-3405
Email:
library-special@jmu.edu
URL:
http://www.lib.jmu.edu/special
© 2004 By JMU Libraries. All rights reserved.
Processed by: Marie Green, April 1989
Repository
Special Collections, James Madison University
Collection number
5001
Title
Papers of Marie M. Jenkins 1951-1979
Physical Characteristics
This collection consists of 5 Hollinger boxes.
Language
English
---
Access Restrictions
Collection is open to research.
Use Restrictions
There are no restrictions.
Preferred Citation
The Papers of Marie M. Jenkins, Collection #5001, Special Collections, Carrier Library, James Madison University, Harrisonburg, Va.
Acquisition Information
Dr. Jenkins donated these papers to the Library in September, 1987.
---
Marie Magdalen Jenkins was born September 26, 1906 in Eldorado, Illinois. After attending Phillips University, she taught in elementary and secondary schools in Oklahoma until 1942. At that time she took vows as Sister Mary Scholastica in the Benedictine Order. She completed her Master's degree at Catholic University in 1951, and taught or worked in Catholic schools until 1957, when she left the Order and entered the University of Oklahoma. In the late 1950's and early 1960's she taught zoology there while completing her Ph.D. Dr. Jenkins came to the Biology Department of Madison College (now James Madison University) in 1962, and retired from there in 1975.
For thirty years before she retired, Dr. Jenkins conducted original research on planarians (flatworms), particularly the relationship between aging and reproduction. She discovered that, contrary to previous thought, planarians do not live forever, and she gained an international reputation as an expert on the animals. For several years in the early 1970's, Dr. Jenkins raised and sold planarians for laboratory use. In the late 1970's, an Italian researcher named a new planarian species after her (Dugesia jenkinsae), after identifying it among specimens she had sent him.
Although she had been contributing to the professional science literature, starting in the late 1960's Dr. Jenkins began to pursue seriously a lifelong interest in writing for a broader audience. In 1969 her first science book for children, Moon jelly swims through the sea, was published, followed by: Animals without parents (1970; The Curious mollusks (1972); Embryos and how they develop (1975); Kangaroos, opossums and other marsupials (1975); Goats, sheep and how they live (1978); and Deer, moose, elk and their family (1979). Several of these were listed in Bowker's second edition of Best books for children, in 1981. All are available in Special Collections.
This collection consists mostly of Dr. Jenkins' research notes on planarians during the years 1963-1974. A few folders contain records and correspondence relating to her teaching and research at James Madison University and other professional activities from 1959 to 1979.
The order imposed by the creator was maintained. 1. Correspondence, records, & publications. 2. Planarian Research.
Series: 1: Correspondence, records and publications 1951-1979
Box-folder 1:1

JMU Correspondence 1959-1963

Box-folder 1:2

JMU Correspondence 1964-1975

Box-folder 1:3

JMU Official Records 1963-1971

Box-folder 1:4

NIH and other grants, correspondence and records 1957-1975

Box-folder 1:5

VA Acad. of Sciences correspondences and records 1963-1970

Box-folder 1:6

Book Correspondence 1972-1979

Box-folder 1:7

Planarian Correspondence 1969-1974

Box-folder 1:8

Publications 1951-1975
Series: 2: Planarian Research 1963-1974
Box-folder 1:9-16

I Series

Box-folder 2:1-7

I Series

Box-folder 2:8-13

II Series

Box-folder 3:1

III Series

Box-folder 3:2-10

IV Series

Box-folder 3:11-14

V Series

Box-folder 3:15-17

VI Series

Box-folder 4:2

VIII-IX Series

Box-folder 4:3

X Series

Box-folder 4:4

A Series

Box-folder 4:5

F5 Series

Box-folder 4:6-10

B Series

Box-folder 4:11-47

Misc. Series, mostly crosses.

Box-folder 4:48

Aging

Box-folder 4:49

Body fission, sexual 1971

Box-folder 4:50

Data 1973

Box-folder 4:51

Latitude and Planarians 1970

Box-folder 4:52

Phosphohexose

Box-folder 4:53

Pooled Deviation

Box-folder 4:54

Regeneration/aging - cocoons 1969-1974

Box-folder 4:55

Tables - fission, sexual 1971

Box-folder 5:1-2

D Series

Box-folder 5:3

F3 Series

Box-folder 5:4-6

W Series

Box-folder 5:7

Z Series

Box-folder 5:8

Moon Phase

Box-folder 5:9

Texas

3 Notebooks

Worm Runner's Digest 1959-1964

6 issues