A Collection in
Special Collections
Accession Number 4042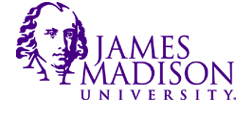 Special Collections, Carrier Library, James Madison University
Special Collections
Carrier Library
James Madison University
Harrisonburg, Virginia 22807
USA
Phone: (540) 568-3612
Fax: (540) 568-3405
Email:
library-special@jmu.edu
URL:
http://www.lib.jmu.edu/special
© 2004 By JMU Libraries. All rights reserved.
Processed by: Julia Merkel, Sarah Vaughan, and Chris Bolgiano
Repository
Special Collections, James Madison University
Accession number
4042
Title
Christine Hoepfner Collection 1911-2000
Physical Characteristics
This collection consists of one and 1/2 Hollinger boxes.
Language
English
---
Access Restrictions
Collection is open to research.
Use Restrictions
There are no restrictions.
Preferred Citation
The Christine Hoepfner Collection, Collection #4042, Special Collections, Carrier Library, James Madison University, Harrisonburg, Va.
Acquisition Information
Donated by Christine Hoepfner in 2002
---
Christine Hoepfner began working for Shenandoah National Park as a historian and archaeologist in 1992. While out in the field one day she met an elderly man who told her for the first time about the removal of mountain families. At the time, Hoepfner was also working on a Ph.D. dissertation about the creation of Shenandoah National Park for the University of Pennsylvania. Later, she served as president of The Children of Shenandoah, a group of descendants of the families removed, formed in 1994 by Lisa Custalow to lobby for more complete and accurate historical displays and videos in Park visitor centers. Hoepfner moved away from the area in 2002.
This collection contains photocopies of of letters, reports, memos, land records and other documents from the National Archives and Shenandoah National Park archives concerning the formation and early administration of Shenandoah National Park. The condemnation of private land and removal of approximately 500 families from the Park in the 1930s, the attempts of those families to deal with the government, and the response of the public and of governmental agencies to the removal, form the focus of the collection. Also included are newspaper articles about the removal, and programs and newsletters documenting the later establishment of a group of descendents of the removed families, The Children of Shenandoah.
Series 1. Letters/Correspondence, 1925-1999. Series 2. Publications, 1911-1990. Series 3. Children of Shenandoah, 1981-2000.
Series: 1: Letters and Correspondence
Box-folder 1:1-2

Correspondence 1930-1938

Correspondence between residents within the proposed boundaries of Shenandoah National Park and officials of the Department of the Interior.

Arranged alphabetically by name of resident.

Box-folder 1:3

Correspondence 1925-1939

Correspondence between private citizens and various governmental agencies concerning improvements to Shenandoah National Park, resettlement of mountain people, and offers of artifacts for a museum. Includes a 1925 "Donor's Certificate."

Box-folder 1:4-5

Memos and Letters 1926-1948 and und.

Memos and letters mostly among state and federal officials on administrative aspects of Shenandoah National Park, but also includes letters on funding from John D. Rockefeller, Jr.

Box-folder 1:6

Job Applications 1933-1941

Job applications and work requests to the Department of the Interior. Four items.

Box-folder 1:7

Letters to the President 1933-1937 and und.

Letters to President Franklin D. Roosevelt concerning removal of mountain people.

Box-folder 1:8

Land Records 1927-1952 and und.

Contains letters, reports, and legal documents concerning ownership of land, permits, and resettlement efforts.

Box-folder 1:9

Land Plats 1927-1999 and und.

Contains ownership plats for some tracts within the Park including Cave Cemetery, and lists of map sources. Fourteen Items.
Box-folder 2:1

Press Releases 1928-1996

Press releases and letters concerning news stories from the Department of the Interior.

Box-folder 2:2-3

Newspaper Articles 1911-1949, 1971-1999

Box-folder 2:4

Dissertations and Publications 1990 and und.

Includes excerpts from or citations to six dissertations.
Series: 3: Children of Shenandoah
Box-folder 2:5

Children of Shenandoah 1981-2000

Letters, program announcements, and other items pertinent to the establishment and work of the group, Children of Shenandoah.