A Collection in The Fairfax County Public Library

Record Group Number MSS 06-40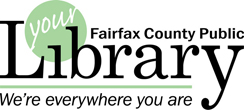 Repository
Fairfax County Public Library
Record Group Number
MSS 06-40
Title
The Bayard D. Evans Collection, 1911-1995 (bulk 1939-1980)
Extent
4.75 linear feet
Creator
Evans, Bayard D. (1900-1980)
Language
English
Abstract
The Bayard D. Evans Collection consists of 4.75 linear feet and spans the years 1911-1995 (bulk 1939-1980) and consists of correspondence, notes, pamphlets, bumper stickers, sketches, architectural drawings, menus, newspaper clippings, newsletters, magazine articles, postcards, a match book, a program, a speech, and an award plaque.
---
Access Restrictions
None
Use Restrictions
Consult repository for information
Preferred Citation
Bayard D. Evans Collection, MSS 06-40, Virginia Room, Fairfax County Public Library
Acquisition Information
Donated by Ralph Evans in August 1999.
Processing Information
Chris Barbuschak, December 2016
EAD generated by Ross Landis, 2016
---
Bayard Daniel Evans was born on February 1, 1900 in Scranton, Pa. to Daniel and Rachel Evans. After public schooling, he studied dairy husbandry at Pennsylvania State College and graduated in 1923. He funded his college studies with menial jobs as a cab driver, steward, and waiter. Evans developed an interested in the cafeteria business and later worked in a number of restaurant chains including the Automat in New York. By 1930, he managed a local Scranton cafeteria.
After marrying Ruth Nickell, the couple and their two children, Ralph and Caroline, moved to Northern Virginia. In 1939, Bayard and Ruth opened the Evans Coffee Shop in Arlington at 4770 Lee Highway with a $2,000 investment. Originally a 50 seat restaurant decorated with historical memorabilia, the coffee shop later expanded to 265 seats before closing in 1961. In 1951, the Evans' also opened the Evans Cafeteria in the District at 2023 I Street, N.W. although it was short-lived.
In the early 1940s, Evans accumulated 43 acres of land in McLean and the family settled into an existing farmhouse on the property. In 1957, the couple commissioned local architect Walter Macomber to construct a restaurant on the family farm using materials from a number of historic buildings including old mills, barns, and churches. The new restaurant, "Evans Farm Inn", opened for business in 1958.
Evans Farm Inn became a local McLean landmark. The farm operation on the property provided fresh vegetables, produce, and pure well water. Horses, ducks, goats, and other wildlife roamed the open farmland. In addition to the main dining room, the property contained a country store, a waterwheel and millhouse, a barn, a cookhouse built from old paving blocks from Georgetown, and the Sitting Duck Pub which had the atmosphere of a traditional British pub. The Evans' enhanced the Colonial atmosphere of Evans Farm Inn with antiques and historical memorabilia, as well as plantation style food served by waiters dressed in Colonial apparel. A host of celebrities, politicians, and royalty visited the restaurant over the years. After Bayard's death, Maria and Ralph Evans continued running the restaurant until 1999, when Evans sold the family farm to townhouse developers.
In addition to restaurateur, Bayard Evans was very active in civic affairs. He was a Charter member of the McLean Business and Professional Association, Charter member of the Fairfax Hunt, Founder of the McLean Kiwanis Club, Founder of the McLean Horse Show, Past President of Fairfax County Chamber of Commerce, Past President of the Restaurant Association of Metropolitan Washington, Treasurer of the McLean Citizens Association, and a member of the Virginia State Restaurant Association. In 1965, the National Restaurant Association chose Evans as "Restaurateur of the Year".
As evidenced by his collection of antiques and historical memorabilia, Evans had a tremendous passion for local history. Concerned about historic preservation, he founded the Fairfax Landmark Preservation Committee, today known as the Fairfax County History Commission. He was a member of the Arlington and Fairfax County Historical Societies, as well as a member of the National Trust for Historic Preservation. He was also largely responsible for saving and restoring Colvin Run Mill, Dranesville Tavern and other historical landmarks in the area.
On the afternoon of September 7, 1980, Evans and his wife were traveling northbound on Utterback Store Road when his car collided with another at the Georgetown Pike intersection. Their car overturned pinning down Ruth who later recovered, but fatally injured Bayard.
Series 1: Personal and History Files, 1911-1981, Boxes 1-2 and Oversize 7
This series contains historical and personal items that Evans saved throughout out his life. Items consist of correspondence, notes, pamphlets, a speech, bumper stickers, sketches, newspaper clippings, newsletters, articles, a program, and an award plaque. Correspondence from individuals including Ludwell Lee Montague, Eleanor Lee Templeman, Henry C. Mackall, R.E. Wagstaff, Thomas C. Barringer, and the Fairfax County Park Authority cover historical subjects mostly concerning the restoration of Sully Plantation and Colvin Run Mill. Also included are papers relating to Evans' work with erecting Wolf Trap Farm Park's Composer Cottage, which burned down in 1979 and was never rebuilt. There is also campaign ephemera and bumper stickers for Vince Callahan, John Warner and Carol Griffee. Evans also saved a collection of Christopher News Notes that he received in the mail and Sunshine Magazine.
Series 2: Evans Farm Inn and Evans Coffee Shop Files, 1918-1980. Boxes 2-5, and Oversize 7
This series consists of papers relating to Evans' restaurants particularly in regards to decorations and building features. Included are correspondence, receipts, catalogs, newspaper clippings, magazine articles, sketches, architectural drawings, notes, menus, postcards, and a match book. The majority of these files contain clippings or catalogs of decorative items Evans sought to add to his restaurants. Of particular note are proposed sketches for the Evans Coffee Shop exterior sign. Also included is correspondence from architect Walter Macomber (known for his restoration work on Mount Vernon, Colonial Williamsburg, and Fairfax Courthouse) who Evans commissioned to design Evans Farm Inn. When Evans took notes, he often wrote on the back of menus from the Evans Coffee Shop, Evans Farm Inn, and the Watergate Inn which are found in these files.
Series 3: Ralph Evans Papers, 1979-1995, Boxes 6 and Oversize 7
These materials accompanied Bayard's files although they post-date his death. Items include Ralph Evans' copy of the 1979-1980 National Restaurant Association Directory as well as light low-calorie recipes from the NRA. Also contained are memorabilia and ephemera from Evans Farm Inn including a menu template, two lithographs of the restaurant, as well as pamphlets and magazine articles.
Dranesville Tavern Collection MSS 08-30
None
---
Colvin Run Mill
Evans Coffee Shop (Arlington, Va.)
Evans Farm Inn (McLean, Va.)
Evans, Bayard D. (1900-1980)
Fairfax County Park Authority
Historic buildings - Virginia - Fairfax County - Conservation and restoration
McLean, Va.
Restaurants - Virginia - Fairfax County
Sully Plantation
Wolf Trap Farm Park
---
Series 1: Personal and History Files, 1911-1981
Box 1

Folder 1

Arlington History, 1960

Box 1

Folder 2

Centennial of the Civil War, 1959-1961

Box 1

Folder 3

Christopher News Notes, 1964-1973

Box 1

Folder 4

Fairfax County Board of Supervisors, 1971

Box 1

Folder 5

Fairfax County Park Authority, 1970-1974

Box 1

Folder 6

Fairfax County Park Authority - Colvin Run Mill, 1972-1974

Box 1

Folder 7

Fairfax County Park Authority - Memorial Contributions, 1981

Box 1

Folder 8

Fairfax County Park Authority - Sully Plantation and Friends of Sully, 1973-1974

Box 1

Folder 9

Fairfax County Water Authority - "The Story of Water Supply" Book, Undated

Box 1

Folder 10

Falls Church History, 1911-1956

Box 1

Folder 11

Fauquier County Old Jail, 1976

Box 1

Folder 12

Historic Preservation, 1965-1972

Box 1

Folder 13

Historical Society of Fairfax County, 1959-1974

Box 1

Folder 14

Landmarks Preservation Committee and Fine Arts Advisory Committee on Sully, 1960-1962

Box 1

Folder 15

National Trust for Historic Preservation, 1963-1966

Box 1

Folder 16

Newspaper Clippings, 1956-1970

Box 1

Folder 17

Pioneer America Society - Membership Card, 1971

Box 1

Folder 18

Political Campaign Ephemera, 1969-1971

Box 1

Folder 19

Program, Cornerstone Laying of the CIA Building, Langley, Va., 1959 November 3

Box 1

Folder 20

Society of the Lees of Virginia - Sully Plantation, 1962

Box 1

Folder 21

Sunshine Magazine, 1950-1971

Box 2

Folder 1

Turkey Run Farm, 1971-1979

Box 2

Folder 2

Wolf Trap Farm Park - Composer's Cottage Committee, 1971-1973

Box 2

Folder 3

Wolf Trap Farm Park - Composer's Cottage Committee, 1972-1975

Box 7

Award, McLean Business and Professional Association Member Bayard Evans Consultant To Board, 1976
Series 2: Evans Farm Inn and Evans Coffee Shop Decoration Files, 1918-1980
Box 2

Folder 4

Antiques, 1952-1966

Box 2

Folder 5

Blacksmith Goods, 1959-1976

Box 2

Folder 6

Cannons, 1968-1970

Box 2

Folder 7

Carpentry Work, 1956-1963

Box 2

Folder 8

Catalogs - Florentine Craftsmen, 1958-1961

Box 2

Folder 9

Catalogs - Kenneth Lynch & Sons , 1940-1981

Box 2

Folder 10

Catalogs - Miscellaneous, 1950-1980

Box 3

Folder 1

Country Inns and Back Roads Magazine, 1968-1969

Box 3

Folder 2

Doors, 1935

Box 3

Folder 3

Drawings , 1925-1976

Box 3

Folder 4

Drawings , 1945-1957

Box 3

Folder 5

Drawings - Evans Coffee Shop and Evans Farm Inn, Undated

Box 3

Folder 6

Drawings - Newspaper Clippings, 1934-1949

Box 3

Folder 7

Evans Farm Inn - Ephemera, 1959-1971

Box 3

Folder 8

Fences, 1947-1971

Box 3

Folder 9

Fireplace Designs, 1918-1935

Box 4

Folder 1

Hardware, 1957-1966

Box 4

Folder 2

Hardware, 1961-1974

Box 4

Folder 3

Lights and Lanterns, 1955-1971

Box 4

Folder 4

Macomber, Walter Mayo , 1973-1978

Box 4

Folder 5

Shingles, 1938-1963

Box 4

Folder 6

Signs - Evans Coffee Shop Drawings, 1939

Box 5

Folder 1

Signs - Ordinance, 1930-1968

Box 5

Folder 2

Signs - Road and Etc., 1939-1958

Box 5

Folder 3

Taverns, 1926-1980

Box 5

Folder 4

Uniforms, 1956-1978

Box 5

Folder 5

Williamsburg, 1955-1971

Box 7

Catalog, "Garden Ornaments" by Kenneth Lynch & Sons, [Library Edition], 1961

Box 7

Catalog, "Garden Ornaments" by Kenneth Lynch & Sons, [Library Edition], 1966

Box 7

Catalog, "Garden Ornaments" by Kenneth Lynch & Sons, [Desk Copy], 1966

Box 7

Catalog, "Garden Ornaments" by Kenneth Lynch & Sons, [Desk Copy], 1966

Box 7

Book. "Sundials & Spheres" by Kenneth Lynch & Sons, 1971

Box 7

Book. "Garden Ornament: An Encyclopedia" by Kenneth Lynch & Sons, 1974
Series 3: Ralph Evans Papers, 1979-1995
Box 6

Folder 1

Evans Farm Inn - Ephemera, 1986-1995

Box 6

Folder 2

National Restaurant Association, 1979-1983

Box 7

Menu Template, Evans Farm Inn , Undated

Box 7

Lithograph, Evans Farm Inn [2 copies], 1988
Evans, Bayard D. (1900-1980)