A Collection in The Fairfax County Public Library

Record Group Number MSS 11-16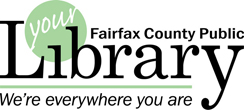 Repository
Fairfax County Public Library
Record Group Number
MSS 11-16
Title
The Bishop Ireton High School Collection, 2004-2009
Extent
.5 linear feet
Creator
Barbuschak, Chris
Language
English
Abstract
The Bishop Ireton High School Collection consists of .5 linear feet and spans the years 2004-2009 and consists of student newspapers, school calendars, newsletters, student directories, programs, tickets, newspaper clippings, and a prom invitation. Subjects include student life and extracurricular activities at Bishop Ireton High School; private education in Alexandria, Virginia; and the Diocese of Arlington.
---
Access Restrictions
None
Use Restrictions
Consult repository for information.
Preferred Citation
Virginia Room. Fairfax County Public Library. Bishop Ireton High School Collection. Box #, Folder #.
Acquisition Information
Collection assembled and donated by Chris Barbuschak in December 2015.
Processing Information
Chris Barbuschak, April 2016
EAD generated by Ross Landis, 2016
---
The Oblates of St. Frances DeSales founded Bishop Ireton High School in Alexandria, Virginia in 1964. The Oblates named the school after Peter Leo Ireton, bishop of the Roman Catholic Diocese of Arlington from 1945 to 1958. Initially an all-boys high school, Bishop Ireton became co-ed with the closing of nearby St. Mary's Academy in 1990. The original school building located at 201 Cambridge Road has expanded over the years and is now under the Diocese of Arlington's control after the Oblates left the school in 2008.
Series 1: School Publications, 2004-2007, Box 1
This series contains student newspapers, school calendars, newsletters, and student directories. Subjects include The BI Word, The Cardinal Connection and Post-Flight Alumni Newsletter.
Series 2: Programs, 2004-2008, Box 1
This series consists of programs from various school happenings including sporting events, concerts, theatre performances, masses, and graduation.
Series 3: Ephemera, 2006-2009, Box 1
This series contains news clippings, a graduation ticket, and a prom invitation. Newspaper clipping subjects include Taylor Swift's 2009 concert at the school, the Oblates' 2008 departure, and Ireton's football team.
---
Bishop Ireton High School (Alexandria, Va.) - Student life
Private schools - Virginia - Alexandria
Roman Catholic Diocese of Arlington
---
Series 1: School Publications, 2004-2007
Box 1

Folder 1

The BI Word, 2005 October

Box 1

Folder 2

The BI Word, 2005 December

Box 1

Folder 3

The BI Word [partial], 2006 February

Box 1

Folder 4

The BI Word, 2006 September/October

Box 1

Folder 5

The BI Word, 2006 October/November

Box 1

Folder 6

The BI Word, 2006 December

Box 1

Folder 7

The BI Word, 2007 April

Box 1

Folder 8

The Cardinal Connection Bulletin, 2004 October

Box 1

Folder 9

The Cardinal Connection Bulletin, 2005 February

Box 1

Folder 10

The Cardinal Connection Bulletin, 2005 April

Box 1

Folder 11

The Cardinal Connection Bulletin, 2005 June

Box 1

Folder 12

The Cardinal Connection Bulletin, 2006 January

Box 1

Folder 13

The Cardinal Connection Bulletin, 2006 June

Box 1

Folder 14

The Cardinal Connection Bulletin, Autumn 2007, 2007

Box 1

Folder 15

Post-Flight Alumni Newsletter, Summer 2005, 2005

Box 1

Folder 16

Post-Flight Alumni Newsletter, Spring 2006, 2006

Box 1

Folder 17

School Calendar, 2004-2005

Box 1

Folder 18

School Calendar, 2005-2006

Box 1

Folder 19

School Calendar, 2006-2007

Box 1

Folder 20

Student Directory, 2005-2006

Box 1

Folder 21

Student Directory, 2004-2005
Series 2: Programs, 2004-2008
Box 1

Folder 22

Bishop Ireton Cardinals 2004 Fall Sports Program, 2004

Box 1

Folder 23

Program, Mass of the Holy Spirit, 2004 September 17

Box 1

Folder 24

Program, United States Navy Band In Concert at Garwood Whaley Auditorium , 2004 October 23

Box 1

Folder 25

Program and ticket, South Pacific play, 2005

Box 1

Folder 26

Program, Thirty-First Annual Combined Concert of Music for Wind and Percussion Instruments featuring the United States Navy Band and the Bishop Ireton Symphonic Wind Ensemble, 2005 March 19

Box 1

Folder 27

Program, Zombie Prom play, 2005 November

Box 1

Folder 28

Program, All Saints Day Liturgy, 2005 November 1

Box 1

Folder 29

Program, Thirty-Second Annual Combined Concert of Music for Wind and Percussion Instruments featuring Paragon Brass and the Bishop Ireton Symphonic Wind Ensemble, 2006 April 8

Box 1

Folder 30

Program, Mass of the Holy Spirit, 2006 October 12

Box 1

Folder 31

Program and ticket, Ireton Cardinals vs. Riverdale Baptist Crusaders, 2006 October 21

Box 1

Folder 32

Program, Class of 2008 Junior Ring Mass, 2006 November 2

Box 1

Folder 33

Program and ticket, Commencement Exercises, 2008 June 3
Series 3: Ephemera, 2006-2009
Box 1

Folder 34

Graduation Ticket, 2006 May 31

Box 1

Folder 35

Invitation, 2008 Junior-Senior Prom, 2008 May 9

Box 1

Folder 36

Miscellaneous news clippings, 2007-2009