A Collection in The Fairfax County Public Library

Record Group Number MSS 05-13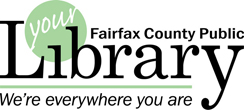 Repository
Fairfax County Public Library
Record Group Number
MSS 05-13
Title
The Fairfax Heritage Society Records, 1966-1970
Extent
.25 linear feet
Creator
Fairfax Heritage Society
Language
English
Abstract
The Fairfax Heritage Society Records consists of .25 linear feet and spans the years 1966-1970 and consists of meeting minutes, notes, mailing lists, correspondence and a record book. Subjects include Sully Plantation and historic preservation in Fairfax County.
---
Access Restrictions
None
Use Restrictions
Consult repository for information.
Preferred Citation
Virginia Room. Fairfax County Public Library. Fairfax Heritage Society Records. Box #, Folder #.
Acquisition Information
Gift of Nan Netherton on October 27, 1997
Processing Information
Chris Barbuschak, February 2016
EAD generated by Ross Landis, 2018
---
Mary Dolores Waters, Mrs. James A. Gura, Mrs. L. Scott Thomason, and Mrs. John Prokopis incorporated the Fairfax Heritage Society on August 4, 1966. The nonprofit group strived to encourage research, historical studies, protection and the restoration of Fairfax County historical landmarks. The group also promoted social and civic activities. The group was extremely influential in supporting the preservation of Sully Plantation. In 1970, the Society unsuccessfully campaigned for a Fairfax County Museum of History to be built in the Fairfax County Courthouse. The Society quietly faded into oblivion that same year.
---
Fairfax Heritage Society
Historic preservation - Virginia - Fairfax County
Netherton, Nan (1925-2003)
Sully Plantation (Chantilly, Va.)
---
Box 1
Folder 1
Minutes, 1970
Box 1
Folder 2
Correspondence, 1970
Box 1
Folder 3
Mailing lists, 1970
Box 1
Folder 4
Sully Plantation Benefit Tour finances, Undated
Box 1
Folder 5
Notes, Undated
Netherton, Nan (1925-2003)
Sully Plantation (Chantilly, Va.)