A Collection in The Fairfax County Public Library

Record Group Number MSS 05-28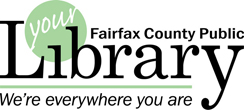 Repository
Fairfax County Public Library
Record Group Number
MSS 05-28
Title
The Crestwood Woman's Club Collection, 1955-1960
Extent
.25 linear feet
Creator
Crestwood Woman's Club and Margaret Collmus
Language
English
Abstract
The Crestwood Woman's Club Collection consists of .25 linear feet, spans the years 1955-1960, and comprises of governance documents such as its constitution, bylaws, and policies; yearbooks; newsletters; newspaper clippings; correspondence; an annual report; membership roster; and a photograph from the 1959 installation of club officers. The subjects include membership, events, fundraising, philanthropy, and community service in Springfield, Virginia.
---
Access Restrictions
None
Use Restrictions
Consult repository for information
Preferred Citation
Virginia Room, Fairfax County Public Library. Crestwood Woman's Club Collection. Box #, Folder #.
Acquisition Information
Former Club officer Margaret Collmus donated the collection in 2001
Processing Information
Carol Abrams, 2015
EAD generated by Ross Landis, 2016
---
In 1954, the Virginia Federation of Women's Clubs and its governing body, the General Federation of Women's Clubs, chartered the Crestwood Woman's Club in Springfield, Virginia. As stated in its establishing constitution, the club sought to study topics of general interest, carry out projects of civic-social improvement, and to promote good-fellowship among its members.
Departments within the club included the following: Education, American Home, International Affairs, Public Affairs, Fine Arts, Welfare, and Club Institute as well as committees for Communications, Good Cheer, Membership, Hospitality, and Ways and Means. Some of its activities between 1955 and 1960 included playing a major role in opening the Richard Byrd Library, sponsoring education scholarships, hosting small welfare projects, supporting local schools, and holding dances.
In 1969 the club changed its name to The Woman's Club of Springfield and it continues to be active in the Springfield community.
---
Crestwood Womens Club, Springfield, Virginia
General Federation of Women's Clubs
Springfield, Virginia
Virginia Federation of Women's Clubs, Northern District
---
Box 1
Folder 1
Constitution, Bylaws, and Policies, 1954-1959
Box 1
Folder 2
Installation of Officers, 1958-1960
Box 1
Folder 3
Photograph of Officers [pictured are: Dorothy Spaeth, Janet Crupper, Mary Kuper, Margie Collmus, Peggy Ward, and Shirley Shaneyfelt], 1959 April
Box 1
Folder 4
Annual Report & Membership Roster, 1959-60 (and Northern District of Virginia Federation of Women's Clubs Fall Meeting program for 1959, 1959-1960
Box 1
Folder 5
Newsletters, 1956-1960
Box 1
Folder 6
Yearbooks, 1956-1960
Box 1
Folder 7
Correspondence, 1956-1958
Box 1
Folder 8
News Articles, 1959-1960