A Collection in The Fairfax County Public Library

Record Group Number MSS 08-22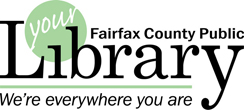 Repository
Fairfax County Public Library
Record Group Number
MSS 08-22
Title
The John Terry Chase Manuscript Papers on "Gum Springs: The Triumph of a Black Community", 1987-1989
Extent
.63 linear feet
Creator
Chase, John Terry (1934-2014)
Language
English
Abstract
The John Terry Chase Manuscript Papers on Gum Springs: The Triumph of a Black Community (1990) consists of .63 linear feet and spans the years 1987-1989 and contains copies of primary and secondary historical documents, author's notes, and manuscript drafts. Subjects covered are the Gum Springs neighborhood in Fairfax County, Virginia; Gum Springs' founder West Ford; the relationship between Gum Springs and Mount Vernon; African-American history; and race relations.
---
Access Restrictions
None
Use Restrictions
Consult repository for information
Preferred Citation
Virginia Room, Fairfax County Public Library. City of Fairfax Regional Library. John Terry Chase Manuscript Papers on "Gum Springs: The Triumph of a Black Community". Box #, Folder #.
Acquisition Information
Unknown
Processing Information
Carol Abrams, 2015
EAD generated by Ross Landis, 2016
---
John Terry Chase was born on November 7, 1934 in Deerfield, Massachusetts. He graduated from Reed College in 1959 with a BA in History and later received an MA in History from George Mason University in 1987.
After relocating to Arlington, Virginia, Chase served as a speech writer for the Environmental Protection Agency during the Carter Administration. He later taught American history at the International School in Bethesda, Maryland from 1989 to 1995.
He authored a number of history books, including "Gum Springs: Triumph of a Black Community" (1990), which was commissioned by the Heritage Resources Branch of the Fairfax County Office of Comprehensive Planning. The book focused on the dynamics of community building and history in Gum Springs. The community earned its name from a gum tree on the property that George Washington's nephew, Bushrod, willed to freedman West Ford.
Chase also wrote "The Study of American History: Volume 1" (1974) and "Recreation for Urban America" (1979) with the National Committee for Urban Recreation. In addition, he and his wife Sara Lee Hannum Chase co-edited two anthologies of contemporary and nature-related poetry: "To Play Man Number One: Poems of Modern Man" (1969) and "The Wind is Round" (1970).
Chase died of a stroke at age 79 on June 1, 2014 at a retirement community in Mitchellville, Maryland.
Gum Springs, Virginia Collection - MSS 03-10
None
---
African-American History
Chase, John Terry
Ford, West
Gum Springs and Mount Vernon
Gum Springs neighborhood in Fairfax County, Virginia
Race Relations
---
Box 1
Folder 1
Gum Springs - Ch. 1 1653-1833, Undated
Box 1
Folder 2
Gum Springs - Ch. 2, Undated
Box 1
Folder 3
Gum Springs - Ch. 3, Undated
Box 1
Folder 4
Gum Springs - Ch. 4, Undated
Box 1
Folder 5
Gum Springs - Ch. 5, Undated
Box 1
Folder 6
Gum Springs - Ch. 6, Undated
Box 1
Folder 7
Gum Springs - Documentation, Undated
Box 1
Folder 8
Gum Springs - Illustrations, T. Chase, 1987, 1989
Box 1
Folder 9
Gum Springs - Manuscript Draft, 1987
Box 1
Folder 10
Gum Springs - Manuscript Draft, 1988
Box 1
Folder 11
Gum Springs - Manuscript Draft (with payment request), 1987, 1988
Box 1
Folder 12
Gum Springs - Manuscript Draft, 1989
Chase, John Terry
Ford, West