A Collection in The Fairfax County Public Library

Record Group Number MSS 03-10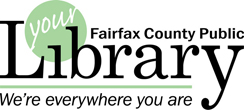 Repository
Fairfax County Public Library
Record Group Number
MSS 03-10
Title
The Gum Springs, Virginia Collection, 1915-1991
Extent
.5 linear feet
Creator
Virginia Room staff
Language
English
Abstract
The Gum Springs, Virginia Collection consists of .5 linear feet and spans the years 1915-1991 and consists of correspondence, a book manuscript, consulting reports, minutes, newspaper clippings, oral interview, blue prints, and cost estimates. Subjects covered are freedman; African-American community life; Gum Springs black history museum study including related community meetings; and the War on Poverty.
---
Access Restrictions
None
Use Restrictions
Consult repository for information
Preferred Citation
Virginia Room, Fairfax County Public Library. Gum Springs, Virginia Collection. Box 1, Folder #.
Acquisition Information
Virginia Room staff artificially created this collection over the years. The majority of the collection came from unknown donors. Frank Kulesza donated the photocopied Colored Citizens Protection League Minutes.
Processing Information
Carol Abrams, 2015
EAD generated by Ross Landis, 2016
---
Gum Springs is Fairfax County's largest African-American community. It is located at the intersection of Richmond Highway and Mount Vernon Road on the northern boundary of the original Mount Vernon property. In 1829, West Ford, an antebellum freedman, purchased the land tract that comprises most of what is now Gum Springs. Ford who was born a slave, gained his freedom under the terms of the will of Hannah Bushrod Washington, a relative of George Washington. Ford farmed his land while he continued to work and live at Mount Vernon. Similar to Ford, many of Gum Springs' earliest black residents were associated with Mount Vernon. After the Civil War as the number of free blacks swelled, Gum Springs' population grew. The history of the black community in Gum Springs spans over 150 years and is characterized by economic struggle and aspiration as well as African-American community building. In the 20th century, its residents struggled to maintain their rural livelihoods in the face of post-World War II suburbanization. It was the first community to receive anti-poverty funding under the federal "War on Poverty."
In 1984, the Fairfax County Park Authority issued a Request for Proposals (RFP) for the Feasibility of Developing and Maintaining a Black History Museum in Fairfax County. The RFP solicitation specified that the museum had to be in the Gum Springs area of Fairfax County. The resulting feasibility study became known as the Gum Springs Black History Museum Study. Through the RFP process, the Center for History Now was designated as the study consultant. The scope of work included recommendations for an effective, cost-efficient concept and plan, and implementation plan, and an evaluation of its benefits. The Gum Springs Historical Society's Museum & Cultural Center opened on November 24, 1996.
HLF Gum Springs - History; John Terry Chase Manuscript Papers on "Gum Springs: The Triumph of a Black Community" - MSS 08-22
None
---
African-American Community life
Fairfax County Park Authority
Ford, West
Freedman
Post-Civil War South
Saunders B. Moon Community Action Association
The Center for History Now
---
Box 1
Folder 1
Gum Springs Monograph - Corbin, 1980
Box 1
Folder 2
Gum Springs Study Correspondence, 1980-1985
Box 1
Folder 3
Gum Springs Black History Study Comm. (Minutes, Notes, etc.), 1984-1985
Box 1
Folder 4
Gum Springs Study Minute Books, Notes, 1919-1967
Box 1
Folder 5
Colored Citizens Protection League Minutes (photocopy), 1915-1916
Box 1
Folder 6
Gum Springs Study Newspaper Clippings, 1968-1982
Box 1
Folder 7
Newspaper. "Gum Springs News" [two copies], 1965 February 10
Box 1
Folder 8
Program - Dedication of Martin Luther King, Jr. Park, 1968
Box 1
Folder 9
Gum Springs Historical Society, Bethlehem Baptist Church, 1865-1990 brochure, 1990
Box 1
Folder 10
Gum Springs, VA - Dedication of Historical Marker, programs, 1991 November 2
Box 1
Folder 11
Gum Springs Feasibility Study - Black History Museum, 1985
Box 1
Folder 12
Saunders, Mrs. Bruce. Oral Interview., 1968 May 8