A Collection in The Fairfax County Public Library

Record Group Number MSS 08-12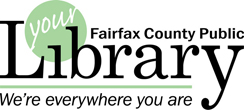 Repository
Fairfax County Public Library
Record Group Number
MSS 08-12
Title
The Fairfax County Stories 1607 - 2007 Manuscript Papers, 2006
Extent
.5 linear feet
Creator
Suzanne Levy
Language
English
Abstract
The Fairfax County Stories 1607-2007 Manuscript Papers Collection consists of .5 linear feet and dates to 2006 consisting of manuscript drafts with comments, a press release, and meeting notes. Subjects include the 400th Anniversary of the Jamestown Settlement; Fairfax County History; and the Legacy 2007 Book Committee.
---
Access Restrictions
None
Use Restrictions
Consult repository for information
Preferred Citation
Virginia Room, Fairfax County Public Library."Fairfax County Stories 1607-2007" Manuscript Papers. Box #, Folder #.
Acquisition Information
Items came from Suzanne Levy who read and critiqued the entries submitted for this book.
Processing Information
Chris Barbuschak, July 2015
EAD generated by Ross Landis, 2016
---
In 2006, the Fairfax County 2007 Community Citizen Planning Committee proposed writing a book about the county's history in commemoration of the 400th anniversary founding of Jamestown. The plans called for a legacy book that featured articles, essays and vignettes highlighting the history of Fairfax County from 1607 to 2007. The committee solicited from the public original non-published entries of less than 2,500 words highlighting events, localities, or any subject of historical significance that occurred in Fairfax County. Entries had to be submitted by September 1, 2006. The committee established a Legacy Book Subcommittee and had local historians, education professionals, and members of the Fairfax County Public Library review and evaluate the entries. In 2007, the Fairfax County Board of Supervisors financially supported the publishing of the completed book project entitled Fairfax County Stories 1607-2007.
---
Fairfax County 2007 Community Citizen Planning Committee
Fairfax County History
Legacy 2007 Book Committee
---
Box 1
Folder 1
Press Release for submitting entries for 2007 Legacy Book, 2006 November 27
Box 1
Folder 2
Legacy 2007 Book Committee Meeting, 2006 December 19
Box 1
Folder 3
2007 Legacy Book Submissions Draft, Undated
Box 1
Folder 4
Assorted Chapters, Undated
Box 1
Folder 5
2007 Legacy Books Submissions. Suzanne Levy's Draft Copy, Undated
Box 1
Folder 6
Suzanne Levy's reviews of entries, 2006
Box 1
Folder 7
"Fairfax County: history, government, geography : a resource bulletin for teachers" [used for background research], 1958