A Collection in The Fairfax County Public Library

Record Group Number MSS 08-07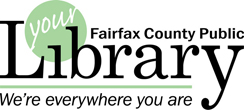 Repository
Fairfax County Public Library
Record Group Number
MSS 08-07
Title
The Charles P. Poland Manuscript Papers on "Dunbarton, Dranesville, Virginia", 1970-1974
Extent
.5 linear feet
Creator
Poland, Jr., Charles P.
Language
English
Abstract
Charles P. Poland Manuscript Collection on "Dunbarton, Dranseville, Virginia" consists of .5 linear feet and spans the years 1972-1974 and consists of a final manuscript, manuscript drafts, research notes, illustrations, architectural sketches, and correspondence. Subjects covered are the architecture and history of the Dunbarton old stone home and the history of the Dranesville community.
---
Access Restrictions
None
Use Restrictions
Consult repository for information
Preferred Citation
Virginia Room, Fairfax County Public Library. Charles P. Poland Manuscript Papers on "Dunbarton, Dranesville, Virginia". Box 1, Folder #.
Acquisition Information
Unknown
Processing Information
Carol Abrams, 2015
EAD generated by Ross Landis, 2016
---
In 1974, the Fairfax County Office of Comprehensive Planning published this history of the community of Dranesville, Virginia and one of its historic homes named Dunbarton. The manuscript has two parts. The first covers the community of Dranesville from 1720 through the 20th century. The second covers the history and architecture of Dunbarton (910 Seneca Road), one of the oldest stone houses in Fairfax County, and the people who lived there.
Dr. Charles P. Poland, Jr. was a professor of history at Northern Virginia Community College's Annandale Campus. He was honored by the State Council of Higher Education for Virginia with a 2012 Outstanding Faculty Award. He has taught undergraduate and graduate courses on the history of Virginia and the American Civil War. He founded the Northern Virginia Community College Civil War Museum. Poland wrote seven books on subjects including the Civil War and the nation's shift from an agrarian society to an urban society. His books include The Glories of War: Small Battles and Early Heroes of 1861 (2004) and From Frontier to Suburbia, Loudoun County, Virginia; One of America's Fastest Growing Counties (2005). With his father, Charles Preston Poland, Sr., he wrote A Forgotten Way of Life (2012), which traces the Poland family's transition from a rural life to a suburban one. Poland, Jr. earned BA and MA degrees from American University and a doctorate from Western Colorado University.
HLF Dunbarton; HLF Dranesville Area - History;
None
---
Architecture - Stone houses
Dranesville, Virginia
Dunbarton (910 Seneca Road)
Poland, Jr., Charles P.
---
Box 1
Folder 1
Dunbarton Study - Final Draft, 1974 May
Box 1
Folder 2
Dunbarton Study - Draft, 1972 May
Box 1
Folder 3
Dunbarton Study - Draft - Tony Wrenn Comments, 1972 May
Box 1
Folder 4
Dunbarton Study - Draft and Research Notes, 1972
Box 1
Folder 5
Dunbarton Study - Illustrations, Undated
Box 1
Folder 6
Dunbarton Study - Architectural Sketches, Undated
Box 1
Folder 7
Dunbarton Study - Correspondence, 1970-1972
Box 1
Folder 8
Dunbarton Study - Draft, 1972 May
Dranesville, Virginia
Dunbarton (910 Seneca Road)