A Collection in The Fairfax County Public Library

Record Group Number MSS 07-20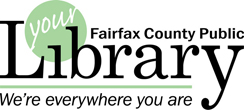 Repository
Fairfax County Public Library
Record Group Number
MSS 07-20
Title
The Stacy C. and Geraldine Sherwood Collection, 1903 - 2013
Extent
approx. 10 linear ft.; 15 boxes, 4 map drawers
Creator
Geraldine Estep Sherwood, Stacy Charles Sherwood
Language
English
Abstract
This collection contains correspondence, clippings, legal documents, blueprints, plats, photographs and realia from the personal and professional lives of Stacy and Geraldine Sherwood. The materials date from 1903 to 2013.
---
Access Restrictions
None
Use Restrictions
Consult repository for information.
Preferred Citation
Stacy C. and Geraldine Sherwood Collection, MSS 07-20, Virginia Room, Fairfax County Public Library
Acquisition Information
Gift of the Sherwood family in 2013.
Processing Information
Ross Landis and Greta Kuriger Suiter, 2013-2018.
EAD generated by Ross Landis, 2018
---
Stacy Charles Sherwood was born on Main Street in what is now the City of Fairfax on September 17, 1922. He was the youngest of four children born to Albert Reuben and Annie Belle Myers Sherwood. He graduated from Fairfax High School in 1940 and served in the Army Air Forces during World War II. At the age of 27, he married Geraldine Frances Estep. He attended Strayer Business College and Georgetown University and began his banking career in 1950.
Stacy Sherwood started as a teller with The National Bank of Fairfax and gradually rose to the position of senior vice president. He retired in the early 1980s.
In the course of his banking career, Stacy Sherwood also became involved in local politics. In 1956, he was elected to fill his father's newly vacated seat on the Fairfax Town Council. When The City of Fairfax was incorporated in 1961, Stacy Sherwood continued to serve until 1964. During this time, he played a key role in securing the land donated to the University of Virginia for the establishment of George Mason College, which grew into George Mason University.
Upon losing his bid for re-election to the City Council in 1964, Stacy Sherwood took a seat on the Board of Zoning Appeals and served in this capacity for more than 20 years. A lifelong resident of the City of Fairfax, Stacy Charles Sherwood died in 2002 at age 79.
Geraldine "Gerry" Frances Estep Sherwood committed herself to a life of music at an early age. Declaring that nothing less than a "real" piano would do, she received the gift of a baby grand piano at age six.
Born in Harrisonburg, Virginia, on February 18, 1927, to Hubert L. and Elton Steam Estep, Gerry Sherwood attended Madison College in Harrisonburg, Virginia, where she graduated in 1947 with a B.S. in Music Education and a concentration in Voice. She was a member of Kappa Delta Pi (International Honor Society in Education), Alpha Sigma Alpha social sorority, and the glee club. She attended The Julliard School of Music in 1948. Upon graduation, Gerry Sherwood took a job at Fairfax High School, where she spent seven years developing a choral music program. During her time at Fairfax High School, she met Stacy C. Sherwood, whom she married in 1950.
As a young homemaker, Gerry Sherwood turned her attention to developing the cultural life of Fairfax. In addition to giving private voice and piano lessons, she worked with the choir at the Fairfax United Methodist Church and was a founding member of the Arts Council of Fairfax County. She was involved with Fairfax Community Concerts from 1970 to 2007, served on the Board of the Fairfax Symphony Orchestra, and held various positions with the Women's Association of the Symphony. She also spent 50 years working with The Fairfax Music Guild and The Fairfax Choral Society.
In her later years, Gerry Sherwood gave many gifts to the City of Fairfax. The crown jewel of her donations is the Stacy C. Sherwood Community Center. Named to honor her husband's lifetime of service to The City of Fairfax, this 14,000-square-foot facility opened in 2011, offering a wide range of arts-related activities and programs. The center received the Best New Facility award from the Virginia Recreation and Parks Society in 2012. Geraldine Frances Estep Sherwood died on August 5, 2013.
Series 1: Papers, 1903-2011
Subseries 1.1: Stacy Charles Sherwood, 1911-2002
This series contains papers and photographs from the personal and professional life of Stacy C. Sherwood. Of particular interest is the election memorabilia from the time period when Sherwood served on the Fairfax City Council.
Subseries 1.2: Geraldine Estep Sherwood, 1927-2011
This series contains papers, photos and clippings from Geraldine "Gerry" Sherwood. These items highlight her career as a Fairfax High School music teacher, along with her involvement in several local music-related organizations.
Subseries 1.3: Albert Reuben Sherwood, 1903-1962
This series contains papers, photographs, building plans and log books from Stacy Sherwood's father, Albert. A well known local builder and real estate developer, Albert planned and supervised many commercial and private projects in Washington, DC and northern Virginia.
Subseries 1.4: Myers Family Postcards, 1907-1949
This series contains correspondence in the form of postcards between members of the Sherwood and Myers families. Stacy Sherwood's mother, Annie Belle Myers moved to Tyson's Corner from Boonesboro, Maryland around the turn of the century.
Subseries 1.5: Fairfax Music Guild, 1955-1976
This series contains yearbooks, scrapbooks and administrative files from The Fairfax Music Guild.
Series 2: Realia, 1936-2013
This series contains memorabilia and artifacts from several prominent businesses located throughout the City of Fairfax and Fairfax County.
Series 3: Oversize, 1912-1962
This series contains maps, plats and blueprints, most of which Stacy Sherwood inherited from his father, Albert. Included are detailed plans and drawings for local commercial and residential building projects. The only known set of plans for Fairfax High School is contained here.
---
City of Fairfax, Virginia
County of Fairfax, Virginia
Fairfax Choral Society
Fairfax City Council
Fairfax County Symphony Orchestra
Fairfax High School
Fairfax Hospital
Fairfax Music Guild
Fairfax United Methodist Church
National Bank of Fairfax
Sherwood, Albert Reuben
Sherwood, Geraldine Estep
Sherwood, Stacy Charles
---
Series 1: Papers, 1903-2011
Series 2: Realia, 1936-2013
Box 8

Folder 1

Advertising pencils, local businesses, undated

Box 8

Folder 2

Calendar, shoehorn, Quality Auto Body, undated

Box 8

Folder 3

Ice scraper, National Bank of Fairfax, undated

Box 8

Folder 4

Tote bag, Stacy C. Sherwood Community Center, 2013

Box 9

Jewelry Box - Everhart Jewelers, undated

Box 9

Key Holder - National Bank of Fairfax, undated

Box 9

Playing Cards - National Bank of Fairfax (2 Decks), undated

Box 9

Paperweight - Fairfax Hospital Association, undated

Box 9

Ballpoint Pen - George Mason Bank, undated

Box 9

Golf markers - National Bank of Fairfax, undated

Box 9

Dime bank - Mt. Vernon Bank and Trust, undated

Box 9

Match Safe - Fairfax Motors, undated

Box 9

Ashtray - National Bank of Fairfax, undated

Box 10

Matchbooks - National Bank of Fairfax, undated

Box 10

Matchbook - Vienna Trust Company, undated

Box 10

Matchbook - Erwin Ford, undated

Box 10

Matchboook - The Country Squire Restaurant, undated

Box 10

Keychain - Jim McKay Chevrolet, undated

Box 10

Wooden nickel - City of Fairfax, Chamber of Commerce, undated

Box 10

Dog Tag - Fairfax Animal Welfare League, undated

Box 11

Bowling shirt, National Bank of Fairfax bowling team, "The Credits", undated
Series 3: Oversize, 1912-1962
Box 8

Folder 1

Ledger, Albert Sherwood, 1912-1926

Box 8

Folder 2

Subdivision Plat, Fairfax Heights - Section Two, 1936

Box 8

Folder 3

Fairfax County Public Schools, payroll and related correspondence, 1938-1939

Box 8

Folder 4

City of Fairfax election scrapbook, 1961-1962

Box 8

Folder 2

Biographical article on John C. Wood from The Washington Star Sunday Magazine, 1965 March 21

Drawer 1

Folder 1

Metal Sign, Entrance, The Everlys' Boxwood School, 10400 Stratford Ave., circa 1960

Drawer 2

Folder 1

Fairfacts, Fairfax High School Newspaper, 1937-1950

Drawer 2

Folder 2

City of Fairfax election posters, 1960s

Drawer 2

Folder 3

Newspapers, clippings, City of Fairfax election, 1962

Drawer 2

Folder 4

Drawing for Charles Vella (house) [7 sheets], 1953 January 8

Drawer 2

Folder 5

Residence for Mr. A.R. Sherwood, House No. 2 [3 sheets, 4 duplicate copies], 1942 July 20

Drawer 2

Folder 6

Commercial Zone, Fairview , 1955 June

Drawer 2

Folder 7

Land purchased from heirs of Peter Magner , 1954 February 21

Drawer 2

Folder 8

Semi-Detached Houses for Wilson Farr, Esq. [6 sheets], 1941 June 28

Drawer 2

Folder 9

House at Fairfax, VA for Mr. A.R. Sherwood [4 sheets, 2 duplicate copies], 1941 November 10

Drawer 2

Folder 10

Resubdivision of Lots 1,2,3,4 and 5, Section Four, Westmore, Town of Fairfax , 1953 October 6

Drawer 2

Folder 11

A Portion of the Land of Albert R. Sherwood, Town of Fairfax [2 duplicate copies], 1955 August 26

Drawer 2

Folder 12

Property of W. Lewis and Frances S. Leigh , 1950 June 12

Drawer 2

Folder 13

Semi-Detached Houses for Wilson Farr, Cellar Floor Plan and Heating Layout , 1947 June 5

Drawer 2

Folder 14

Hot Water Heating Apparatus, Residence of Mr. A.R. Sherwood, [4 sheets], undated

Drawer 2

Folder 15

Property of Albert R. Sherwood, Fairfax Heights [3 duplicate copies], 1942 April 16

Drawer 2

Folder 16

Plat of Moore and Oliver Subdivision [2 duplicate copies], undated

Drawer 3

Folder 1

Unknown Commercial Building [3 sheets], undated

Drawer 3

Folder 2

Fairfax High School [12 sheets], 1934 April

Drawer 3

Folder 3

Resubdivision of Parts of the Original Lots 11 and 12 of Westmore Subdivision, Section Three, Town of Fairfax , 1942 October 31

Drawer 3

Folder 4

Plot Plan and Schedules: Garage Building and Kennel, Jermantown Road [9 sheets], 1953 August 5

Drawer 3

Folder 5

Drawings for Unknown Home (John Sherwood home?) [4 sheets], undated

Drawer 3

Folder 6

Cobbdale, Providence District, Fairfax County, Virginia , 1947 May 16

Drawer 3

Folder 7

Herndon High School, Heating Plan [3 sheets], undated

Drawer 3

Folder 8

Location Map, Sewage System, Town of Fairfax, with notations (2 copies) , 1946 September

Drawer 3

Folder 9

Proposed Storefront, Fairfax, Virginia , undated

Drawer 3

Folder 10

Profile Showing Sewer Extension, Roberts Road, Singing Pines, undated

Drawer 3

Folder 11

Sanitary Sewer Profile, Warwick Street, 1950 June 16

Drawer 3

Folder 12

Sanitary Sewer Plan and Profile, Sager Avenue, Maple Hill Subdivision, 1951 September 26

Drawer 3

Folder 13

Residence for Mr. H.N. Clark [7 sheets], 1926 August 21

Drawer 3

Folder 14

Drawings for unknown home, W.I. Deming, Architect, revised [9 sheets], 1927 March

Drawer 4

Folder 1

Addition to Fairfax High School [10 sheets], 1938 August

Drawer 4

Folder 2

Dunn-Loring School, Fairfax County, Virginia (some tears, losses) [4 sheets], 1939 January

Drawer 4

Folder 3

Septic Tank and Sewage Disposal System for Pupil School , 1928 November

Drawer 4

Folder 4

Land of W.M. Farr and A.R. Sherwood, Centreville , undated

Under Work Table  

Map of Fairfax, VA, Showing Sanitary Sewerage System, undated

Under Work Table  

Map of Town of Fairfax, Virginia, undated
Sherwood, Albert Reuben
Sherwood, Geraldine Estep
Sherwood, Stacy Charles